"

After everything he'd been through 4 years ago, I never thought I would have to watch him suffer again. My son loved going to the gym and playing cricket. Even now, despite all the pain, that is the one thing he wishes to do. I never imagined that he would be in such a miserable state again. Except that this time, his condition is worse than before. I just want my child to recover from this… I can't bear the thought of losing him!

" - Mangala, mother.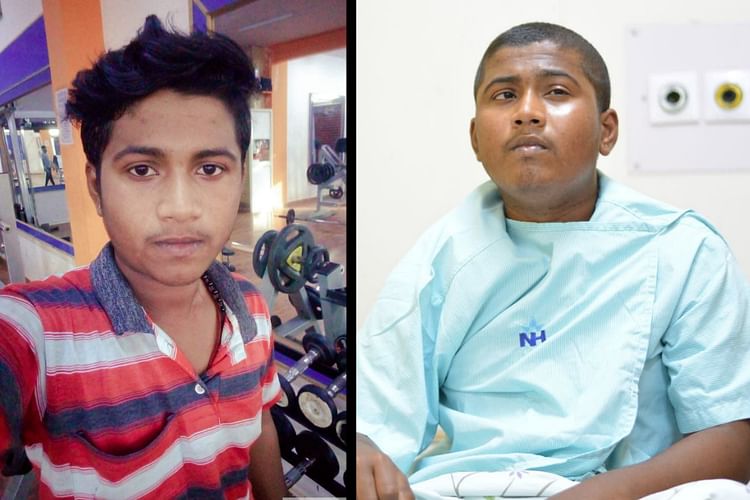 Random lumps appeared on his body and he suddenly had difficulty in walking
In 2016, Vivek was due to begin 7th grade, when he suddenly started to have trouble moving his limbs and ran recurring high fevers. There were also lumps scattered around his body, particularly in his neck, which alarmed his parents. They consulted a local doctor and after a series of tests they learned that their son was suffering from

T-Cell Acute Lymphoblastic Leukemia

, a type of cancer that starts in the lymphatic system.


"He underwent 8 months of treatment, which we were only able to afford because of help from friends and some kind strangers. Vivek was able to undergo his chemotherapy and radiation, and finally a bone marrow transplant. We were very grateful for all the help, and the doctors told us that seeing his progress, Vivek would make a smooth recovery. But only 6 months later we learned that the transplant had failed…" - Venkatesh, father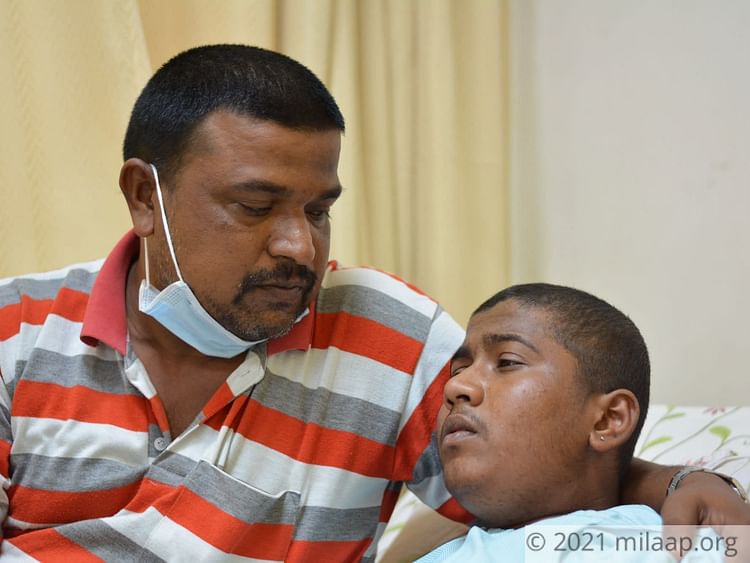 He lost his eyesight, his voice cracked and he would say some nonsensical things
Desperate to save their son, these parents approached an Ayurvedic clinic in the hopes of finding a cure. For the next 3 years, Vivek was able to go about life normally thanks to the medication, but that didn't last long either.


"We were extremely delighted that our son was doing so much better, and even his regular doctor would commend his health at his regular checkups. I thought things were finally looking up for us. But about a month ago my worst fears seemed to have manifested themselves. I was on night duty at a job that I just started a few months ago, when I got a phone call from my frantic wife and daughter saying Vivek had suddenly lost his eyesight, and was crying because he couldn't lift his hands. His voice had also cracked but he was saying some gibberish, that none of us understood. I knew then that my son would need me to stay beside him. I quit my job on the spot and rushed home to him." - Venkatesh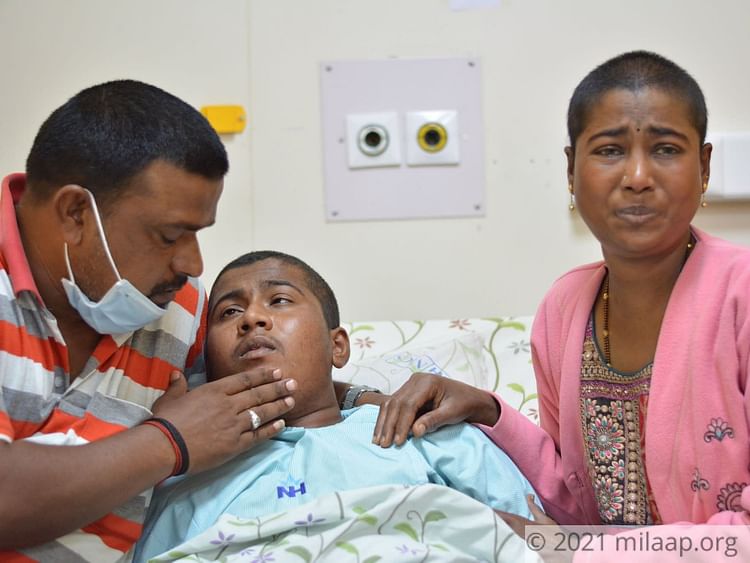 Not only has his cancer relapsed, but it has spread to his brain
"We took him to an eye-specialist praying that it was nothing and he just needed glasses. But given his history, they asked us to get an MRI scan done. From the results, we discovered that his cancer had relapsed and spread to his brain. His only option now is another bone-marrow transplant along with chemotherapy and radiation." - Venkatesh

Prior to quitting his job, Ventakesh worked as a security officer making a meagre income that was enough to get by. Even friends that had helped him out previously, haven't responded to Venkatesh's pleas for help, this time around. With no money to afford the treatment and no one to turn to in his time of need, he doesn't know how he will save his boy.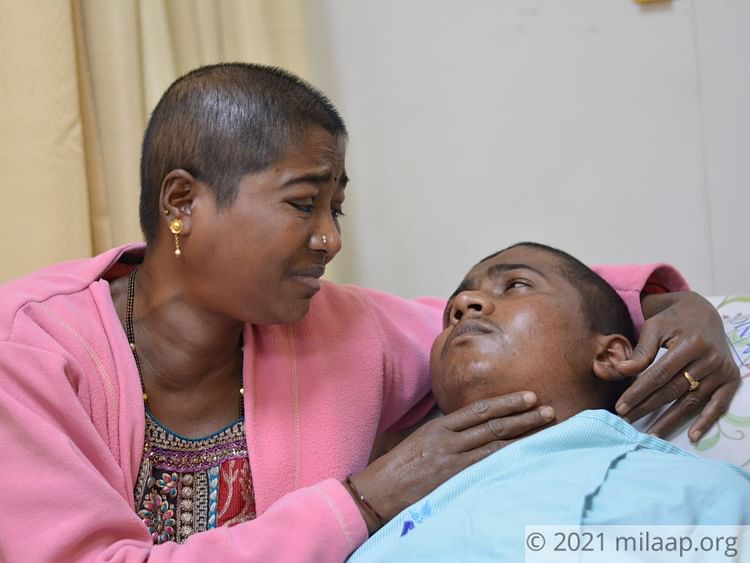 Mangala also suffers from a kidney problem, and has been undergoing treatment for 3 years now. The cost of all her medicines comes up to INR 6,000 a month, which they are already struggling to pay. They have no means of affording another INR 30 lakhs for their son's treatment.

Vivek recently gave his 10th grade board exams, and was looking forward to going to college. He wants to become a cricketer or a police officer, but the cancer coursing through won't let him even stand on his feet. He needs your help. Your contribution will help fund Vivek's treatment, so he can get better and achieve his dreams. Click here to donate.