"The entire way I just prayed that my child would be fine. He couldn't breathe and was gasping for breath. I was so scared, I just held his hand telling him that it would be okay. One minute later and he would have…" -
Karishma, mother
2-year-old Vivan was rushed in an ambulance to the nearest hospital which was 100 km away from their village. He was suffering from severe pneumonia and pneumothorax – collapsed lungs. By the time they reached the hospital, his condition was so severe that they had to admit him immediately into the ICU and put him on a ventilator.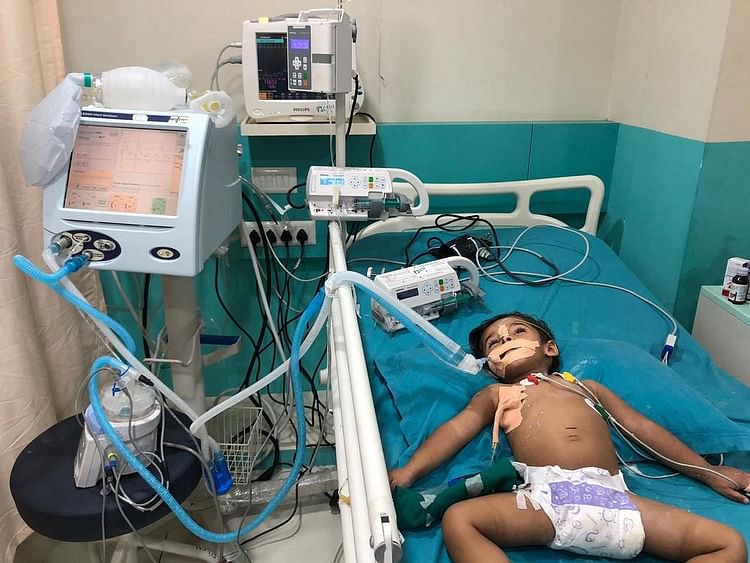 It seems he doesn't even know that the person sitting beside him is his mother
"Every day we get to see him for a minute or two. But every time I look at him, I can't help but cry, his condition... Doctors say his brain is not functioning properly and it will take at least 3 months to fully recover. When I meet him, he doesn't respond much, he cries or stays still. I don't even know if he knows that the person sitting next beside him is his mother." - Karishma

Due to severe pneumonia, the infection has spread to Vivan's brain and he is now having trouble understanding or even moving his body to get up from his bed. He needs to remain in the PICU for a few more days to survive. Without the treatment, he may not have long to live.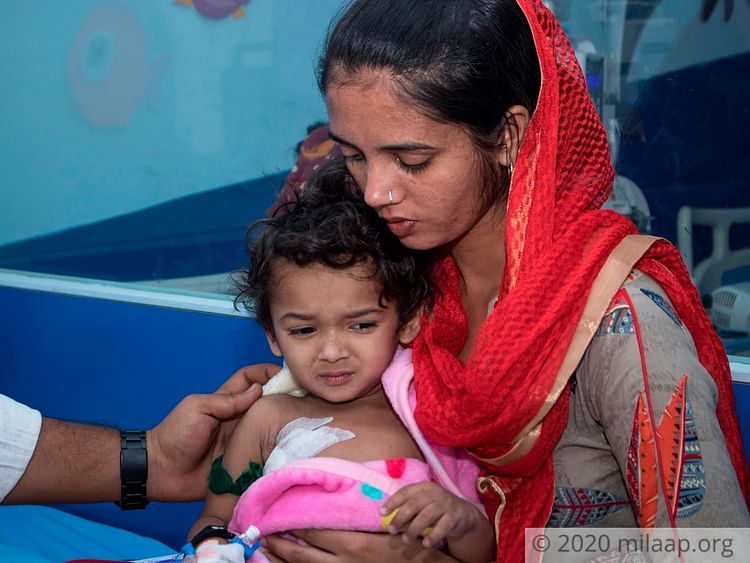 Jayraj is struggling to keep his only child alive
"Rs 6000 a month, that is what I earn. Not even half the month goes by, before I run out of all the money. When we had to rush him to the hospital I didn't have even a penny. My relatives helped a little and then I sold whatever little jewellery we had but now, I have nothing left. How will I afford the rest of the treatment? How will I save my child?" - Jayraj, father

Jayraj works in a small general store near his village. Though he earned less, there were no regrets until now, when he struggles to keep his only son alive.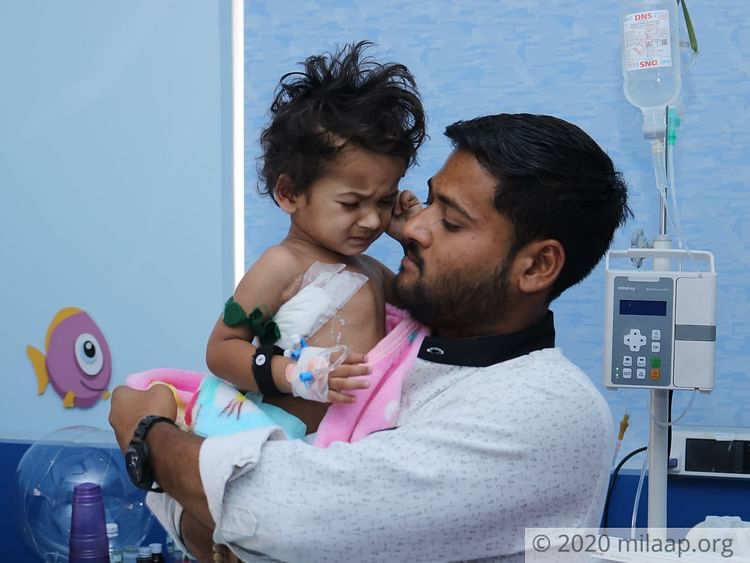 He couldn't sit still even for 5 minutes without making mischief and look at him now
If you met Vivan before all of this happened, you would fall in love with him and his beautiful smile. He was a quick learner and his memory was very sharp. You just had to tell him once and he would remember the people he met and their names. His parents are devastated to see their child in the state he is right now. They feel helpless and every day they are losing hope of taking their child back home.


"Every day I came back home to his beautiful smile and my wife complaining about all the mischief he made that day. How did our lives change like this all of a sudden? I just want to take him home and live as we did before. I don't want to lose Vivan... I beg you, please help us." - Jayraj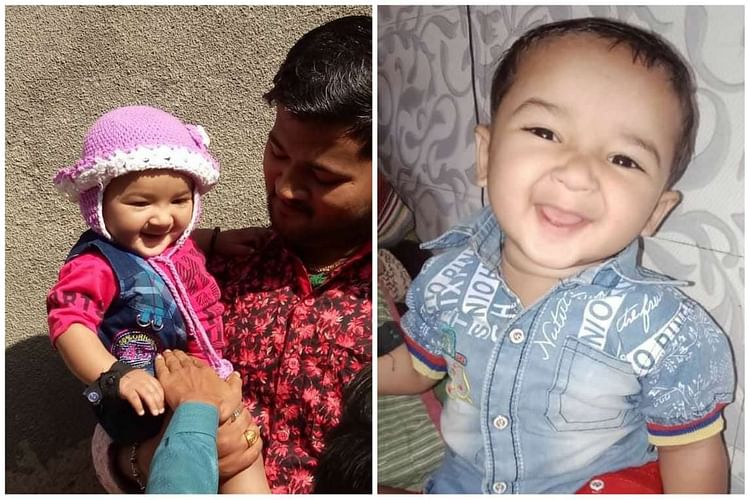 Your small contribution can make a big difference to Vivan, it can save his life. Click here to contribute.