"I am afraid that he will leave us just like his brother. If it happens this time also, I won't be able to live...the pain of losing a child, we know how devastating it is and we don't want to go through all of it again."

Little Viraj's heart was beating abnormally fast and he was sweating a lot. The parents noticed that along with all of this, he looked weaker too. They took him to the local hospital for a general checkup. But they never thought that their little child had severe heart disease.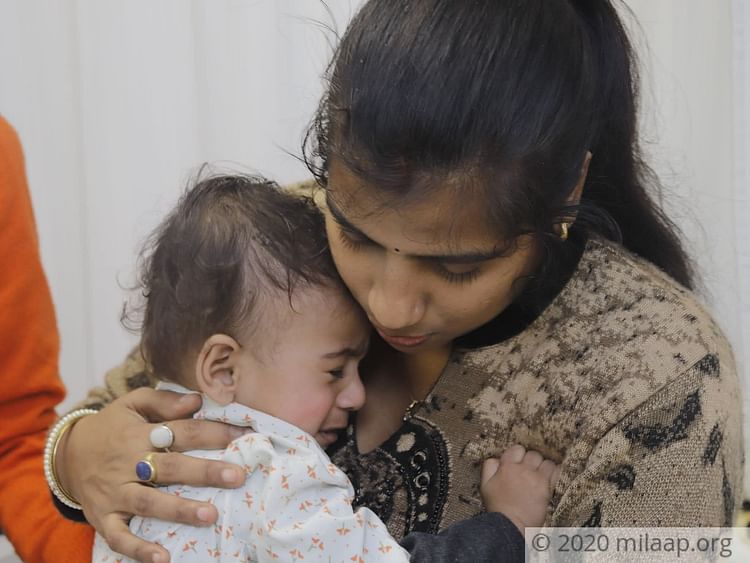 Our elder son died just 2 days after his birth
"We don't even know, how or why. He was our first born. It was a very hard time for us. I had to stay strong for my wife, as she couldn't sleep or eat properly for months and would cry very often. After Viraj was born, everything was getting better again but our happiness, it didn't last long..."

Viraj has a hole in his heart and only a surgery can cure him. But this poor family cannot afford it.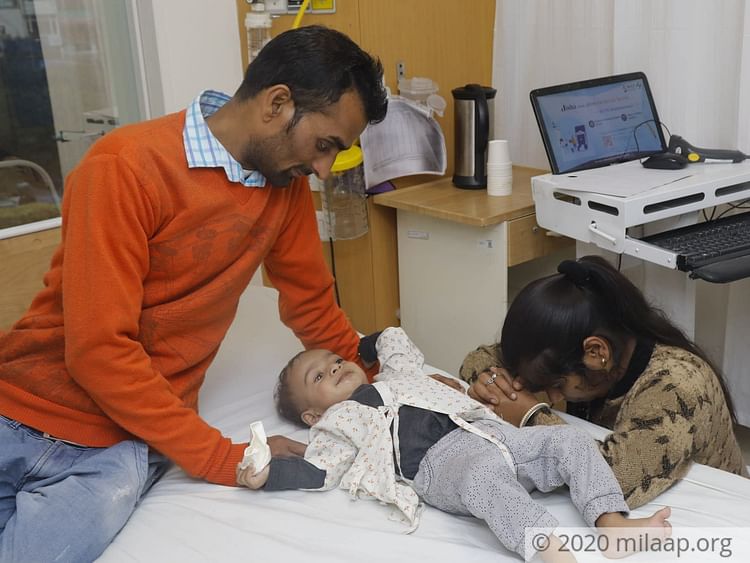 We wasted 6 months but can't waste any more time
Jitender and Ranjana live in an interior village near Gorakhpur. They had no idea where to go or how to save their child. So they ran from one hospital to another in the hope of a solution. It was finally in Delhi, that they found the cure.


"An open-heart surgery at the earliest can save my child. But I am just a small worker in a clothes shop. How can I ever afford 4 lakhs with such a small income?"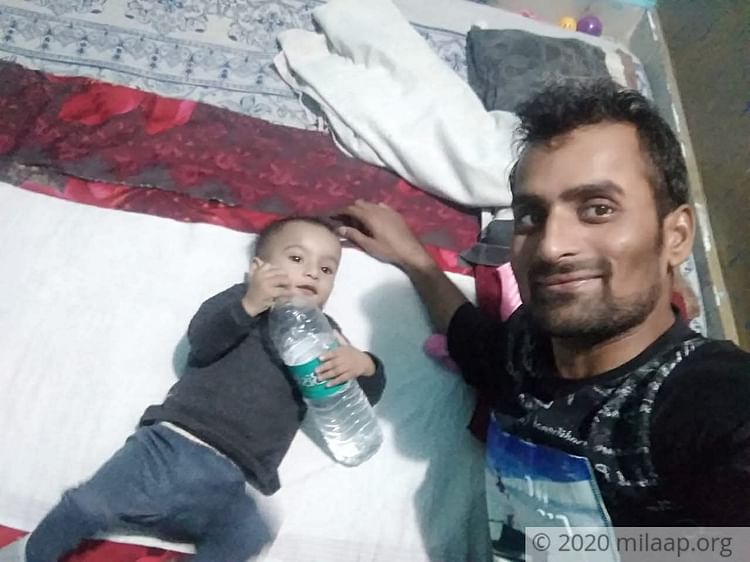 "We have lost 6 months already and the more we delay, the more his condition will worsen. What if he stops breathing? I am failing to be a good father and that too again..."

All these months, Jitendar couldn't continue working at the shop and hasn't earned a penny. He doesn't even know if he would have his job once he is back. Viraj is everything for these parents and they are losing him.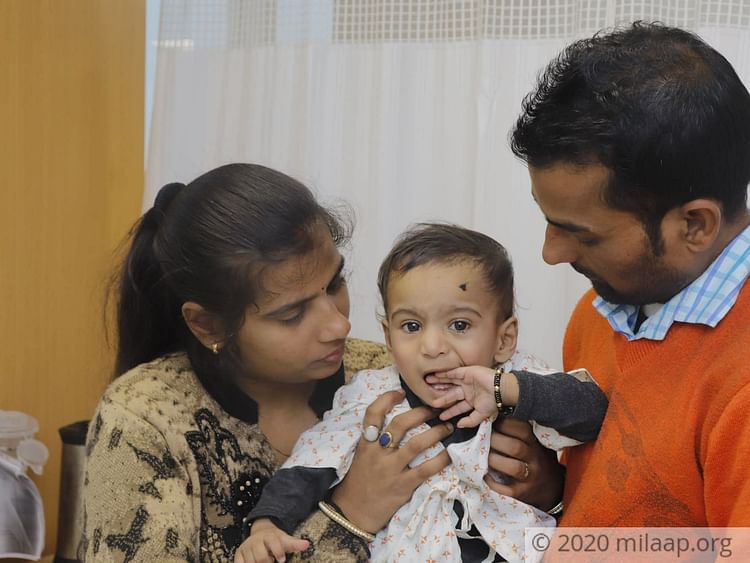 All they want is to save their child but they can't save him alone. You can help save Viraj. Your generous contributions can save a life.