Varalu runs her fingers through her son's hair as he remains asleep in the hospital bed, hooked to a ventilator. She is exhausted and sleep-deprived from yet another long bus journey, but resting is the last thing on her mind. Her son, Varun Teja, needs her and she is not about to leave his side, come what may.

Her world turned upside down when her son got extremely sick one night. She wasn't prepared to find out that her 12-year-old son had Pneumonia and Acute Respiratory Distress Syndrome. Varun needs prolonged PICU stay and is currently on a ventilator that is helping him breathe. But his parents have no money to afford his treatment.



On a fateful day in early April, Varun returned home after school visibly sick and feverish. By night time, his temperature had increased and his condition became more serious. He suddenly had breathing difficulties and his parents rushed him to a nearby government hospital, where an X-ray detected fluid build-up in his lungs.

The hospital recommended that they take him to a bigger hospital either in Kurnool (Andhra Pradesh), a few hours from their village by bus, or Bangalore. With Varun's condition worsening, his parents didn't want to waste a single minute, and took him to Kurnool first, where doctors said there was a 90% chance Varun had contracted COVID. But he showed no signs of improvement with any of the medicines prescribed.


"Here we were running from one hospital to another, doing anything we could to save our son. An ambulance took us from Kurnool to Bangalore, and my son needed to be on a ventilator throughout the journey. He can't breathe by himself, and it is so painful to see him struggling to even speak a few words. We didn't even know what hospital to take him to, the doctors hadn't recommended any. But thankfully, the ambulance driver knew of a hospital and took us there." - Varalu, mother

Varalu had accompanied her son on the journey to Bangalore while her husband stayed back, but she hadn't anticipated just how expensive Varun's treatment would be. She used up all the money she had on the very first day, leaving her with nothing even for food or water. Meanwhile, Kannaya has been running from pillar to post to gather whatever amount he can to save his son.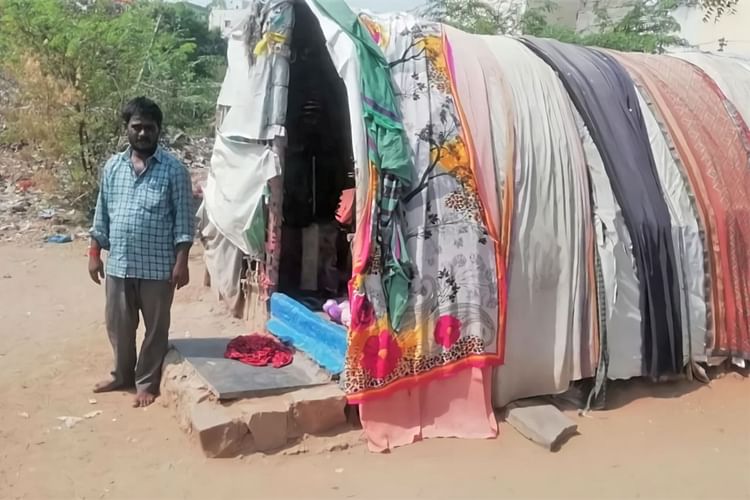 An auto driver in Anantapuram, Andhra Pradesh, Kannaya has been struggling to make ends meet since the lockdown forced him out of work.

Kannaya had to borrow from relatives and even approach loan sharks to be able to continue his son's treatment. All in all, they've spent over 7 lakhs in borrowed money, and yet they do not have enough so Varun can stay in the PICU and recover from respiratory disease.


"It has been a very difficult time for us. I have been keeping myself busy with my job, hoping to make as much money as I can so my son will be able to get better, but it wont be enough. Varun has only ever asked us to buy him a bicycle, and we had been saving up for that, but even that money has gone towards his treatment. He is so weak now, always asleep from being exhausted, and is still having trouble breathing. As a father, I have only wanted to give him the best, but now I don't even know if he will ever be able to ride a cycle one day." - Kannaya, father.

Varun and his mother have had to travel back and forth between Bangalore and their village a handful of times because they cannot afford prolonged hospital stay. Recently, only days before he was due to be back in the hospital for another round of his treatment, he started having chest pains. He was immediately rushed to Bangalore, where he underwent a procedure to remove the fluid from both his lungs.

But Varun is not entirely out of the woods. His treatment, so far, is not enough to restore him to good health. He desperately needs to remain on a ventilator and in the PICU for a longer period, but his parents have no more resources left to pay for his treatment, or for the hospital stay which will amount to about INR 10 lakhs. They refuse to give up, and only want to give him a better life.

Varun wants to be able to ride a cycle and go back to school. He wants to play and spend time with his friends again. He needs your help. Any amount you contribute can help Varun recover from this disease. Click here to donate!