I lost my left eye a little over a year ago, in an accident that nearly killed me. It took me a long time to recover from that, not just physically but also mentally.
Just when I was starting to accept my new reality, my baby boy got diagnosed with eye-cancer.
And now they're saying he could lose his eye too. I don't want him to go through the same pain that I did...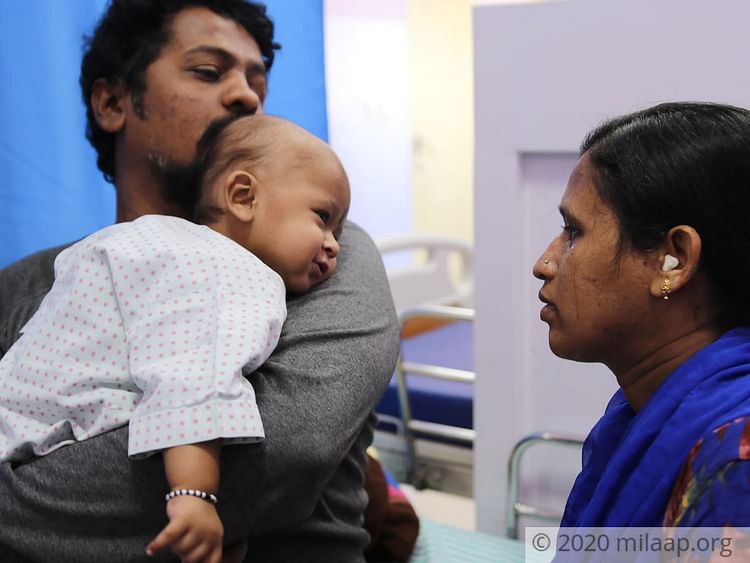 Mahesh and Varalakshmamma got married in 2017, and had a very happy life until mid-2018, when Mahesh had a horrible accident that broke nearly every bone on the left side of his face. While doctors were able to prevent permanent damage to his face, they could not save his eye. It was a time of great emotional trauma for Mahesh, and he only recovered from it last year, when Varalakshmamma gave birth to a beautiful baby boy.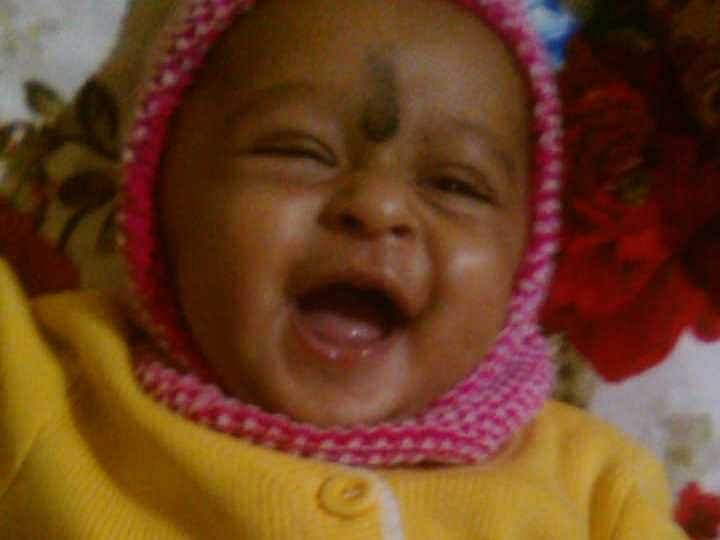 'He took my pain away with his smile'
"Before he was born, I used to have only a few seconds of peace in a day. The moment right after I woke up, before I remembered what I had lost. But after he came into our lives, I couldn't wait to wake up every morning and spend time with him. He's such a beautiful boy with the cutest smile. I don't want him to go through what I did, I want him to grow up seeing the world in all its beauty."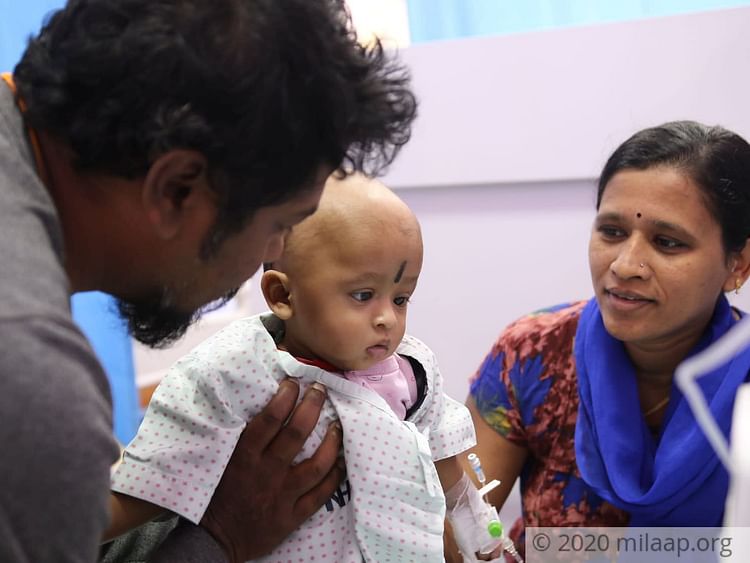 The apple of their eye was diagnosed with eye-cancer
Varalakshmamma and Mahesh had taken their son to a doctor because they noticed what seemed like a cataract forming in his right eye. When the report came back and it turned out he had Retinoblastoma, it was a great shock to the young parents. Fortunately, the cancer growing in their son's eye can be treated with a full course of chemotherapy, but only if done immediately. Any delay could lead to the baby losing his eye. But more likely than that, their little son could lose his life.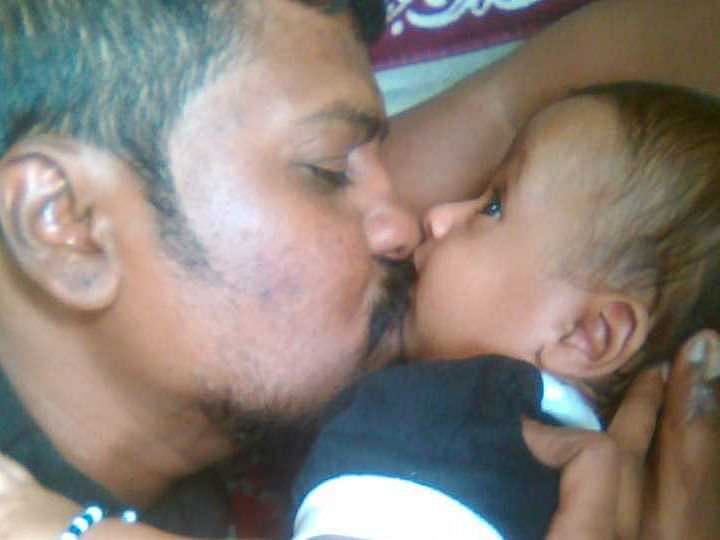 'Now, you're my only hope'
"After my accident, I couldn't work until a few months ago. Now I'm a lab technician, earning around 20k a month. But my son needs 5 lakhs urgently, I can't arrange so much that quickly. I can't ask my family for help either. When I was hospitalized, my parents and brother pooled all their savings and even took multiple loans, to pay for my treatment. They're still under heavy debt and struggle to pay the interest every month. I haven't even told them about my son's condition because I don't want to upset them. I can only rely on the kindness of strangers now. Please, please help me."
Without your help, either their baby will lose an eye, or they will lose their baby. Click here to contribute.