Vaidyanathan and Gayathri ached for years to carry a baby in their arms. When she was pregnant for the first time, their joy knew no bounds. But she suffered a miscarriage on their very anniversary; they were devastated. The second time, she suffered a miscarriage on her birthday. Owing to the physical and mental trauma, she slipped into depression and the couple suffered in silence. But f
our years later, a miracle came their way. They were blessed with a baby boy. Today that boy, now 4-year-old, is fighting a deadly cancer.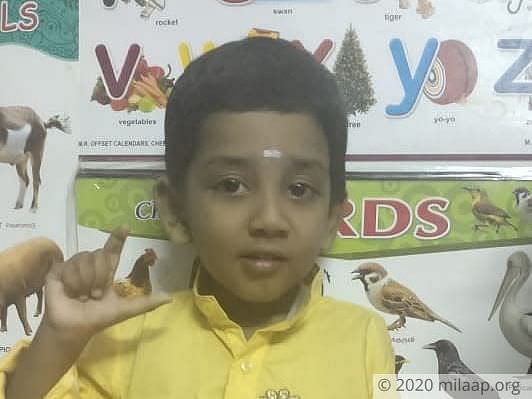 Just two weeks after he started school, he was diagnosed with cancer
Last year, during Diwali, there were a lot of fireworks in the neighbourhood. Having inhaled too much of the smoke, Niranjan suffered from a severe wheezing. His parents couldn't bear to see him suffer, and thought they'll keep him safe indoors this year. But something worse struck them.

"

A month ago, there was a squint in his right eye

. We were unable to get an appointment with the doctor because of the pandemic. When we finally did, the

MRI revealed a lesion on his bone, right behind his eye; and another behind his right cheek.

A biopsy was done, and the results shook us.

He was diagnosed with a cancer of the bones…a 4-year-old!

It was the beginning of yet another nightmare!" – Vaidhyanathan, father.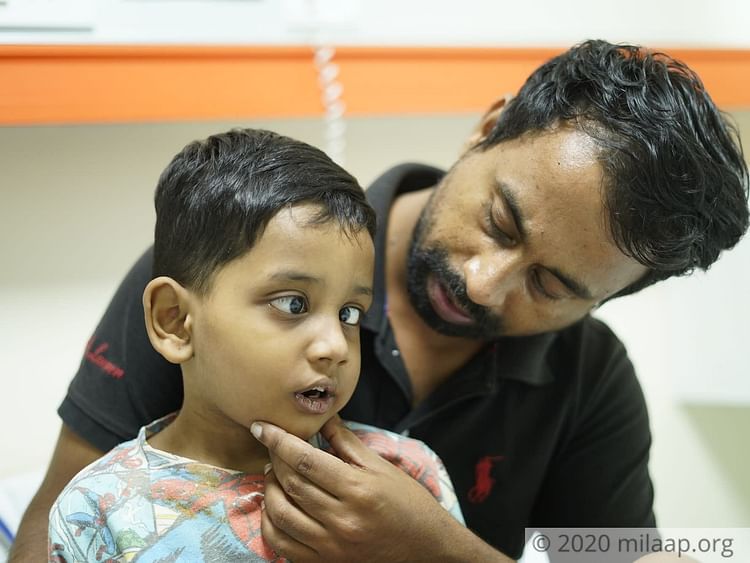 While everyone hoped the cancer wouldn't spread, it did
Niranjan has been diagnosed with Ewing Sarcoma – a rare cancerous tumour that grows in and around the bones. Weeks later, there was a squint in his ; tests revealed there were lesions behind his left eye, and also near his lungs. His condition was getting critical, and only a prolonged treatment with chemotherapy could help.


"After his first cycle, he fell terribly sick, and was admitted. His WBC count came down drastically.

His hands and feet are full of needle pricks…with not an inch to spare. He's weak, and afraid!

We wait for him to recover to continue with his chemotherapy.

My wife is shattered, I am broken, and our little boy is in immense pain…this cancer has wrecked us all!

" – Vaidyanathan.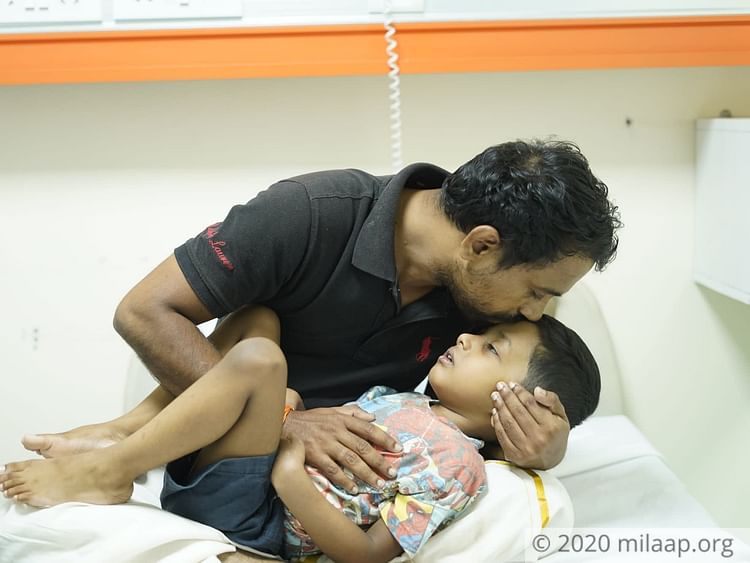 He is in so much pain and there's nothing I can do...
"I look at

his tear-streaked face kills me.

I can't take it. He once found it hard to sit in one place; now that is all he is able to do.

He doesn't want to become a doctor anymore he says, for he will have to prick his friends with needles, and they'll cry in pain, like he does.

" – Gayathri, mother.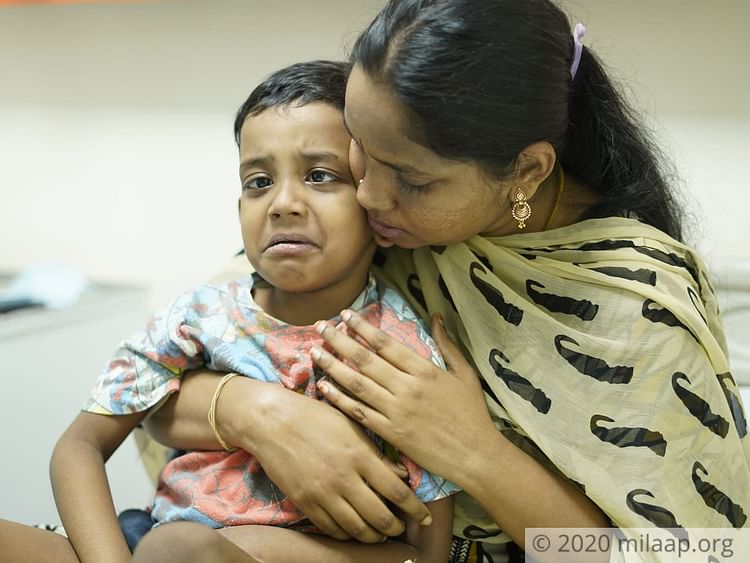 Chemotherapy can save him, but his parents can't afford it
Working for a private company, Vaidyanathan is the only earning member in his family of six. With no one to take care of Niranjan, he's spent the past month in the hospital; and naturally, there's no income. He doesn't know when he will be able to get back to work; and has spent lakhs over the tests, exhausting his savings. The treatment will cost them 15 lakhs, and they're helpless. You are their only hope.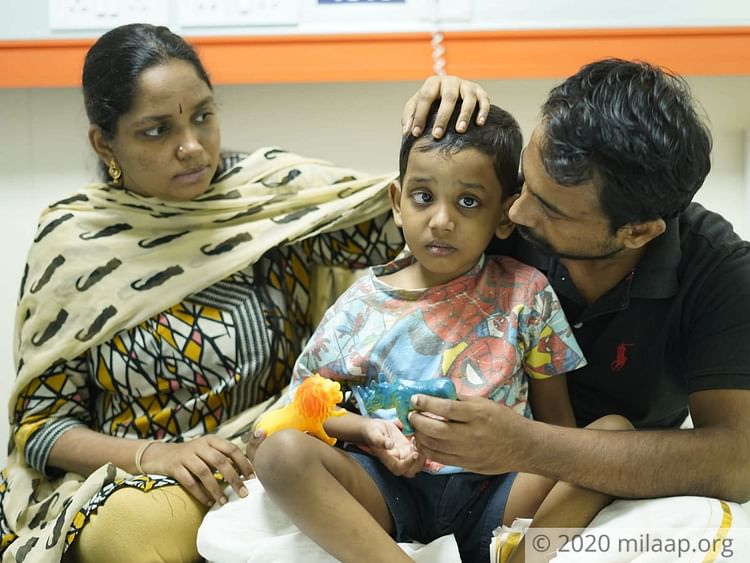 Little Niranjan has been forced to fight big battles all on his own. Your contribution can put an end to his pain. click here to save them.