"We were at my mother's place. My husband was laughing along with my brother, and our children were playing with their cousins, it was such a pleasant morning but all of a sudden my husband collapsed on the floor. We rushed him to the hospital where he was immediately admitted to the ICU, something was wrong with his brain but despite our best efforts, I lost him. I didn't even get a chance to talk to him, he never woke up after he fainted that day."
-Ghajala, unable to hold back her tears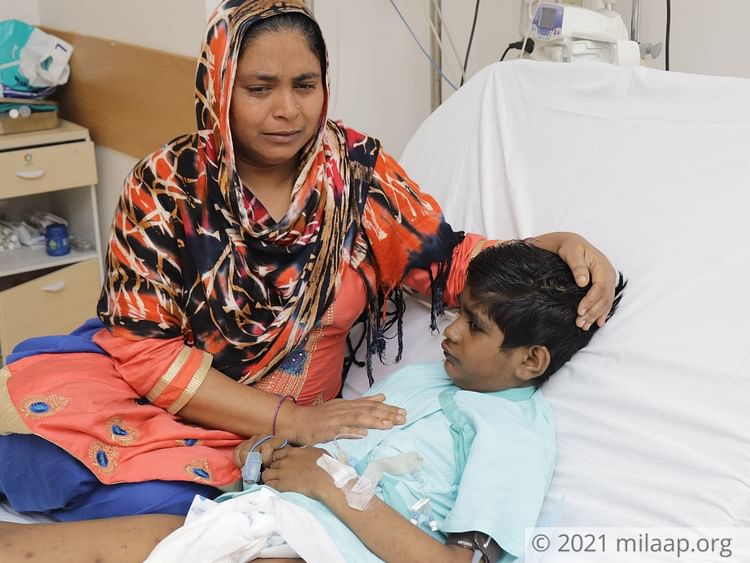 Usseir was diagnosed with a life-threatning disease
Fate has been nothing but cruel to this family. Within just two months after losing her husband Ghajala found out that her son was fighting a life-threatening disease. 10-year-old Uzzeir suffers from Aplastic Anemia, a severe type of blood disorder in which the body stops producing enough new blood cells leaving the body fatigued and vulnerable to infections.

With all her might she kept fighting to save her son and kept praying to keep him alive but this poor mother is unable to keep up with the expenses anymore.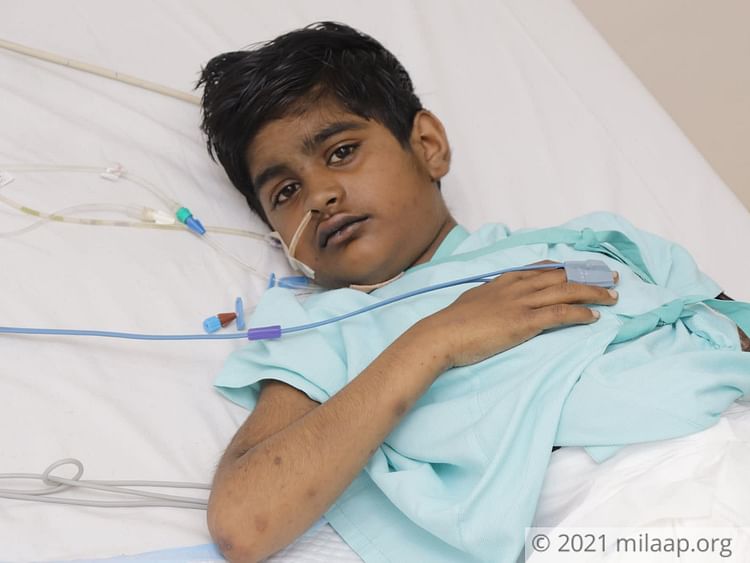 She has been battling alone to save her son
Riyazuddin, Uzzeiz's father was the sole breadwinner of the family. He worked at a handloom factory. After his death, Ghazala was left clueless of what to do next, before she could figure things out for the family, Uzzeir fell sick. With no source of income, Ghajala left her other two children with her parents, and she begged and borrowed from everyone she knew to save her dying son.


"Since the last 6 months, we haven't gone back home. Every day has been a battle of survival for my son. It's almost like a chain reaction, once he starts falling sick it just keeps getting worse. He has undergone chemotherapy, had several blood transfusions, taken numerous medicines and injections but it is not over yet, just a few weeks more and we could finally put this all behind us but I am failing to continue and I fear that I might lose him too." -Ghajala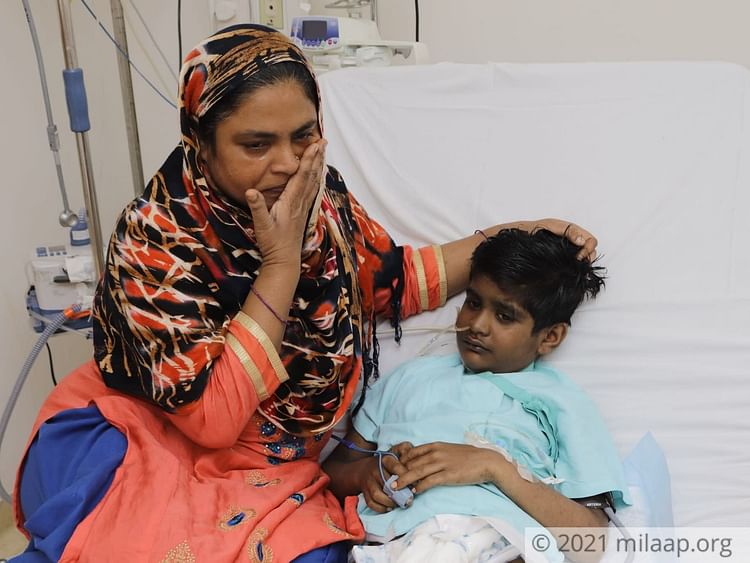 He needs continued treatment to survive
Since the last few weeks, he has been suffering from dangerous infections spreading from his chest to his toe that has left him bedridden. As the doctor explains his mother about his condition and further treatment, Uzzeir silently listens to everything. He knows that he is sick and all he wishes is for his life to go back to normal. He wants to go back home to his siblings, to his school and his friends but it is only possible with continuous treatment.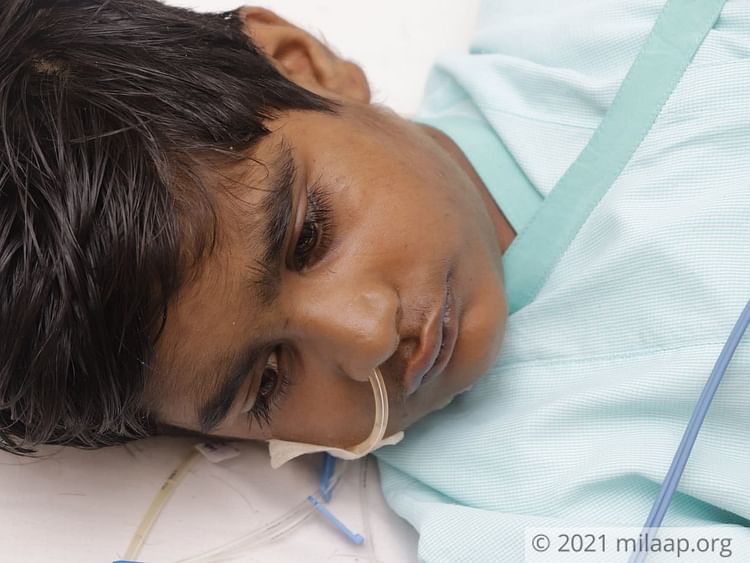 Only you can help this single mother save his son. You are her only hope. Your contribution can save Uzzeir and give him a second chance at life, you can help him go home. Click here to contribute.