I still remember the moment vividly. I was feeding my newborn when my husband walked in carrying Tejas. Immediately I could tell something was wrong, because I could see tears in my husband's eyes. I asked him repeatedly what the doctor said and finally he told me...
"He has cancer, Deepa. Tejas has cancer."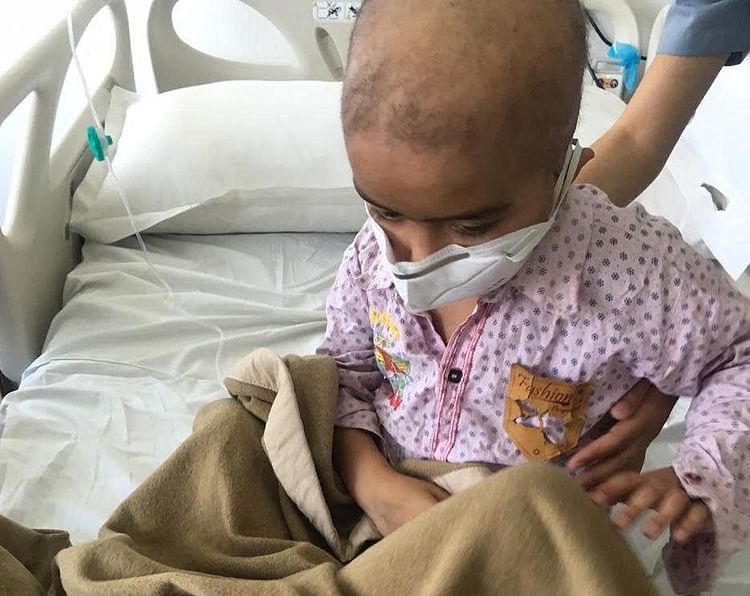 It all started 4 months ago with just a mild ache in 5-year-old Tejas' legs. His father, Virendra, took him to a doctor, who simply prescribed some pain medication at the time. But over the next few weeks the boy got increasingly weak, and finally one morning young Tejas fainted.
"I rushed him to a bigger hospital this time. They ran all kinds of tests and told me to come back later for the results.

When I went back... they told me Tejas has blood cancer.

"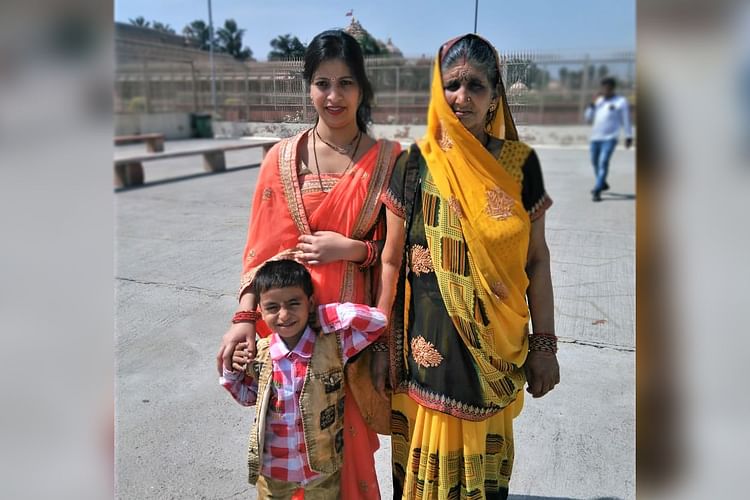 Tejas, Deepa, and Virendra's mother
'I didn't even know children could get cancer'
"Nobody in my family, or my husband's family, has ever had blood cancer, so I don't understand why Tejas suddenly got it. And he's so young, just about to enter 1st Standard! I didn't even know children could get cancer. I just want him to get better.

He used to love playing and running around, but nowadays he can barely even sit up without my help.

I keep him by my side 24x7 now, except when Vir has to take him to the hospital for check-ups."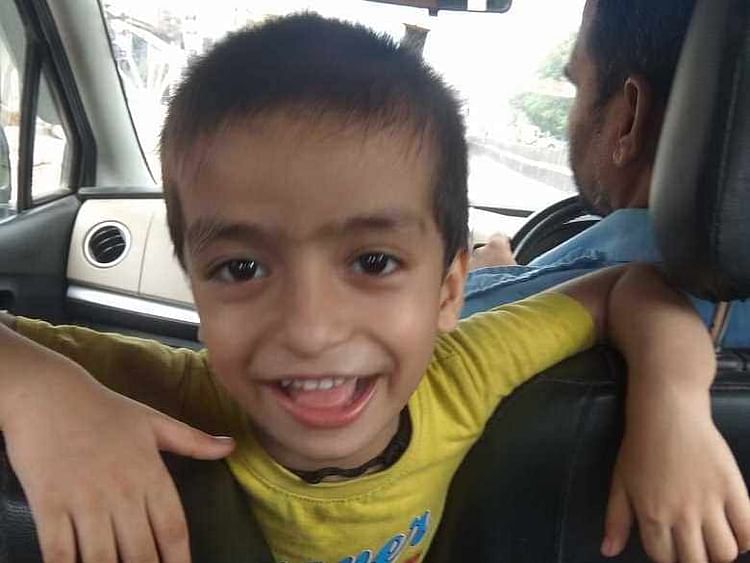 Tejas, just a few months before his cancer diagnosis
Just a few rounds of chemo have led to great signs of recovery
Tejas was a typical 5-year-old boy before cancer confined him to his bed. He used to love going for rides in his Uncle Praveen's cab, he used to love playing with his baby brother Tanmay — though he used to lovingly call him Chotu instead — and he would rather eat kheer (porridge) as a meal instead of just dessert. But now he's too weak for any of this. Virendra was able to afford a few rounds of chemo for Tejas, and while this has put some life back into him, without long-term treatment, the clock is ticking for this 5-year-old.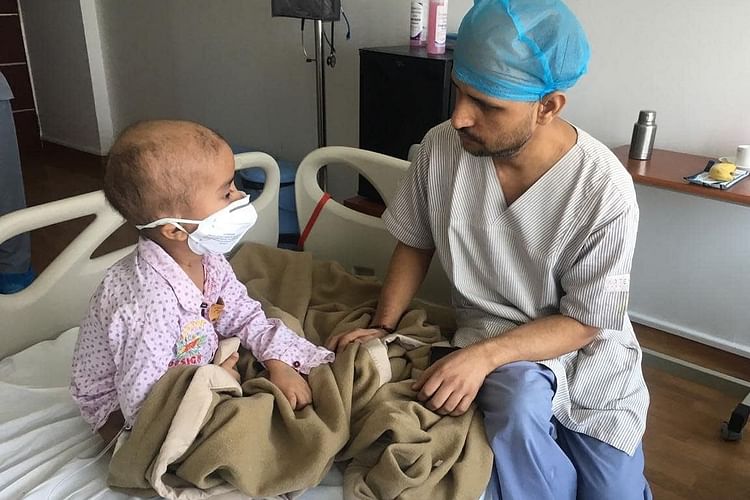 This father can't afford long-term treatment, he's unable to save his son
"I used to work in a small shop, but I lost that job with the pandemic. Over the past few months, I've spent more money than I earned in the past year. And they're saying he still needs continued treatment worth at least 10 lakhs. I don't know what to do anymore. I just want my boy to get well... He's too young to die, I don't want to lose him..."

— Virendra, unable to continue