Srinivas drives an Ola by the night and by the day he runs around trying to make arrangements for his son's treatment. His 3-year-old son, Tejas, is fighting for his life in the ICU and only continued treatment can save him. But the cost of the treatment is way beyond his reach, this father doesn't know if he would be able to save Tejas.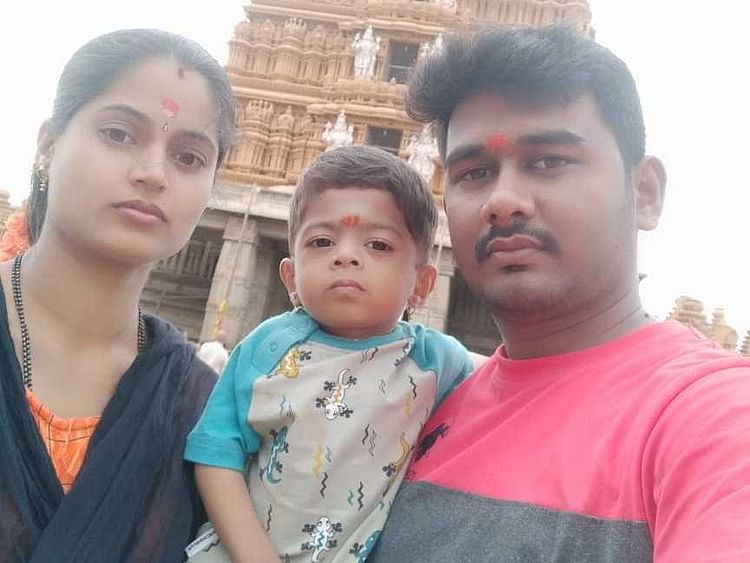 Tejas is a fighter - I don't want to let him down
Ever since Tejas's birth, the little boy has been in pain. He was born with almost no bones in both his legs. The bone formation in his neck was also not proper. He needed ICU support immediately after birth. But the doctors had told Srinivas and his wife, Ketu Bai, that Tejas has a fighting spirit.


"They said his neck needed surgery and with continuous physiotherapy, Tejas will get better. The surgery was done and my boy was even taking baby steps with the help of physiotherapy. Ketu and I were overwhelmed, it felt like we had won a battle and got back our son. But now, he is fighting life and death and we are helpless," - Srinivas, father.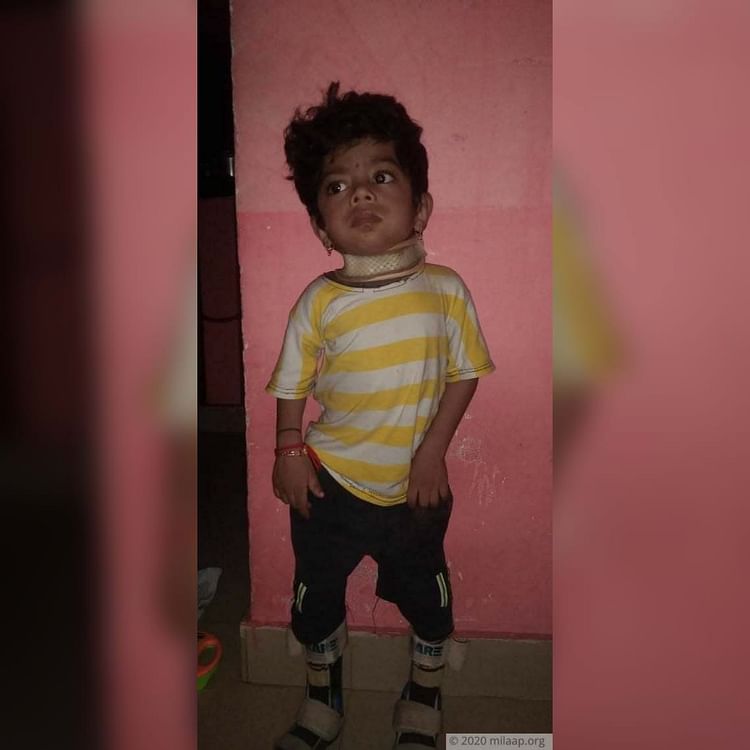 A severe infection in his lungs is killing Tejas
10 days ago, Tejas's condition became critical all of a sudden. He couldn't breathe at all and was choking. Srinivas and Ketu Bai were even more frightened when the local clinic told them that Tejas needs to be taken to a bigger hospital as soon as possible.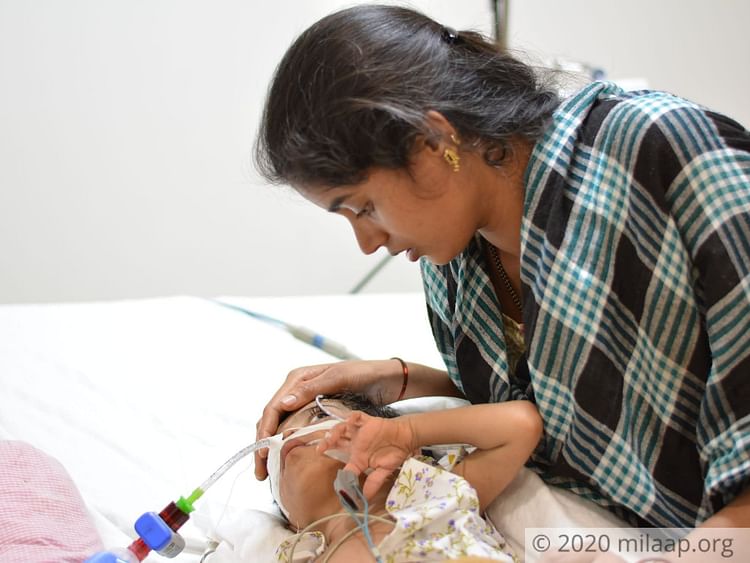 "We didn't waste a single minute. We packed a spare pair of clothes each and immediately came to Bangalore. Once there, he was admitted to the ICU and he has been there ever since. Groggy under medicines and covered in tubes and wires, my baby boy is fighting a dangerous infection. I sit by his side and pray for him constantly - that's all I can do now…,"- Ketu Bai, mother.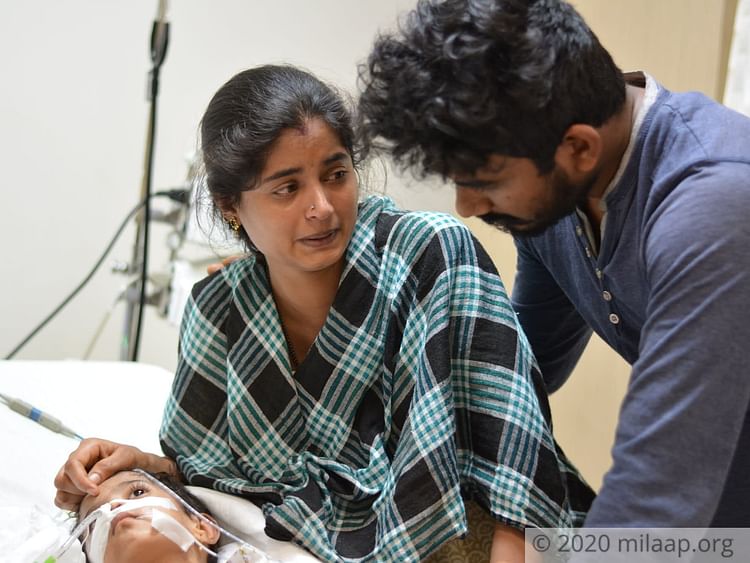 A maid and an Ola driver, these parents are struggling to save their son
Srinivas is an Ola driver and Ketu Bai used to work as a domestic help in other's houses. These parents work very hard to raise their two sons. The pandemic had only worsened their condition. Ketu Bai has been out of job and the little that Srinivas earned was used up for Tejas's physiotherapy.


"I have nothing saved up, the little bit that I have been able to pay is because of a few kind relatives and friends. But Tejas needs to stay in the ICU for at least another 7 days and we would need 10 lakhs for that! Ketu looks at me and begs me to save our son. But my hands are tied...please, please help me,"- Srinivas.
These parents are desperate to save their 3-year-old son but they can't afford the treatment. A few more days in the ICU and Tejas can get better - you can save him.