4-year-old Swayam is a happy little kid who doesn't mind staying away from his sisters in a new city as long as his favourite sister, Sneha, is around. He loves playing, although, he gets tired after 30 minutes of running around. But that's not all that is for Swayam. He needs to go to the hospital every now and then. A dangerous blood disease is making this boy weaker by the day. His only hope to get better is a bone marrow transplant.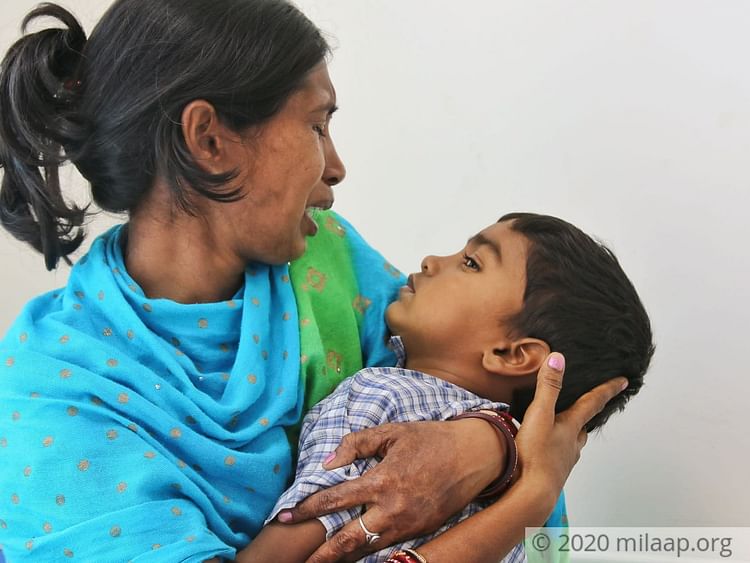 Swayam with his mother, Sukeshi
He looked all healthy, when did this disease come to be a part of his life?
Swayam was born after three daughters and was everyone's favourite. His sisters doted on him. His parents, Tankadhara and Sukeshi, felt their family was complete. But soon after Swayam turned 1, he had a fever that refused to go.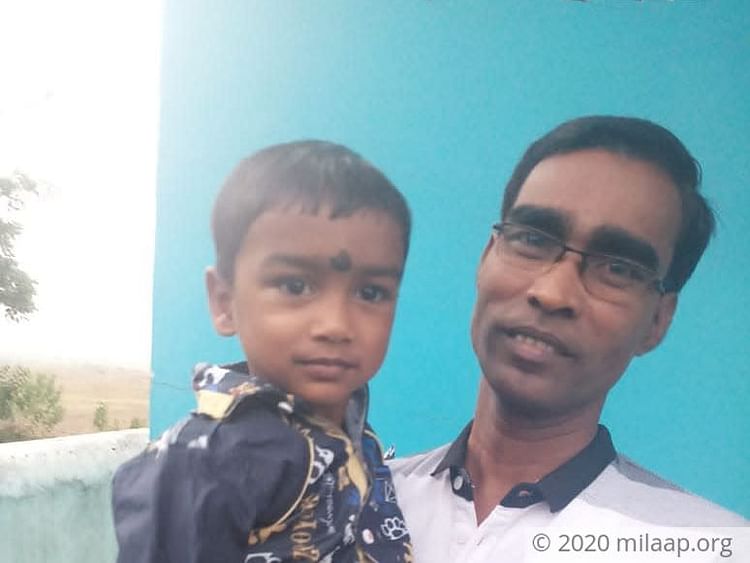 "It wasn't high fever. But it was as if he was losing his colour. He could hardly walk on his own. We took him to our local doctor. His blood reports shocked us. It said my son is suffering from Thalassemia Major. His body is unable to produce new blood cells." - Tankadhara, father.
The number of transfusions grew with his age
Swayam has been on blood transfusions since he was 1. The doctors had also prescribed medicines. But over the years, their effect started reducing. Swayam started needing more frequent transfusions. They decided to come to Bangalore for better treatment. The doctors, here, told the parents that only a bone marrow transplant can save their son.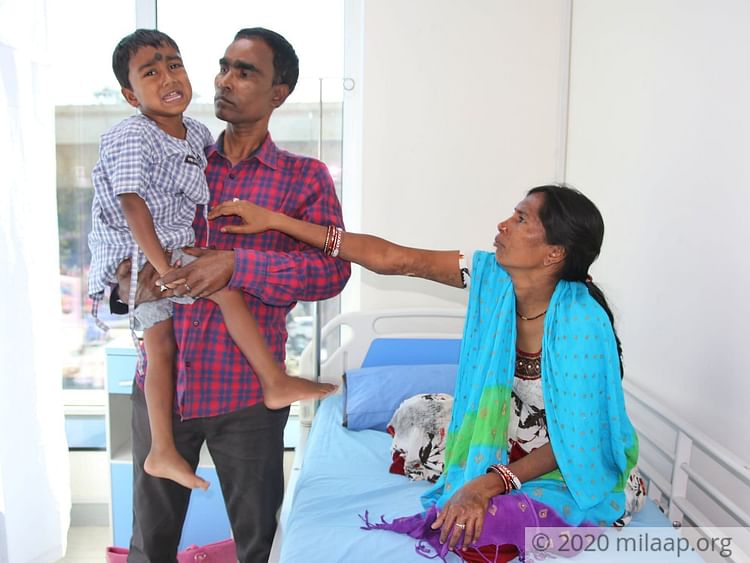 "We are lucky to have found a perfectly matched donor in Sneha. I know Swayam can get better but the cost! We need 20 lakhs - an amount I have only heard of and I know I can never arrange for so much without help," - Tankadhara.

Tankadhara works in a small private company in Mayurbhanj, Odisha. He makes Rs 10,000 in a month. He spends half of it a month on Swayam's medicine and treatment. His savings are over and now the only way he can save his 4-year-old is with your help.

Even a small contribution can make a big difference in their life.