"Our baby was so energetic and cheerful. He would be jumping around and playing happily with his sister, or making me run behind him. His laughter would ring throughout the house and it was just so infectious. But now all of that has changed in the blink of an eye. He's not as chirpy as he used to be. You can see that he is tired and constantly in pain. It is like the light in his eyes has gone out…. He's only 3 years old! Why does he have to suffer so much?. "
- Suma, mother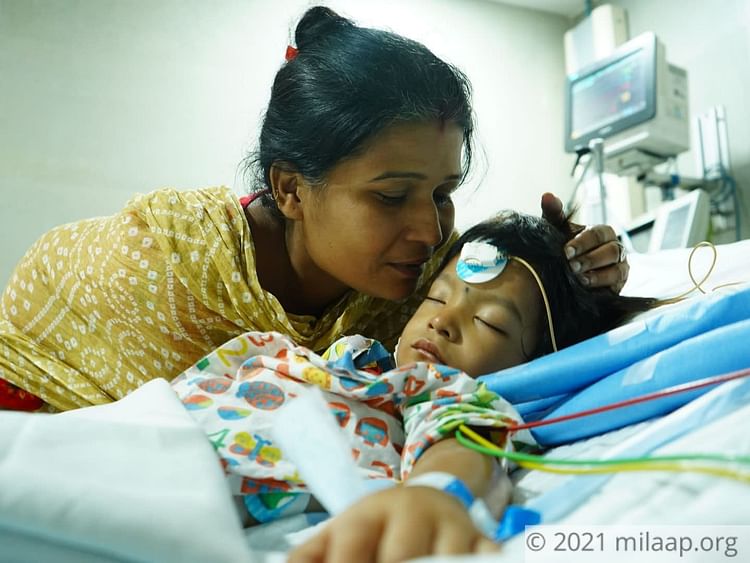 He struggled to pass motion normally and would cry in pain
When he was only 1 years old, little Swagata Singha began to frequently clutch at his stomach and cry complaining of pain. No matter what his parents did to try and ease his discomfort, they weren't be able to figure out exactly what the cause was.


"He would cry relentlessly, and since he was still too small, he wouldn't be able to communicate what he was feeling. His eating habits were normal and he was achieving his growth milestones perfectly, so nothing seemed unusual. But then we realised he was unable to pass motion properly. He would struggle a lot and it would hurt him when he tried. That is when we realised something was very wrong…" - Lakshmikantha, father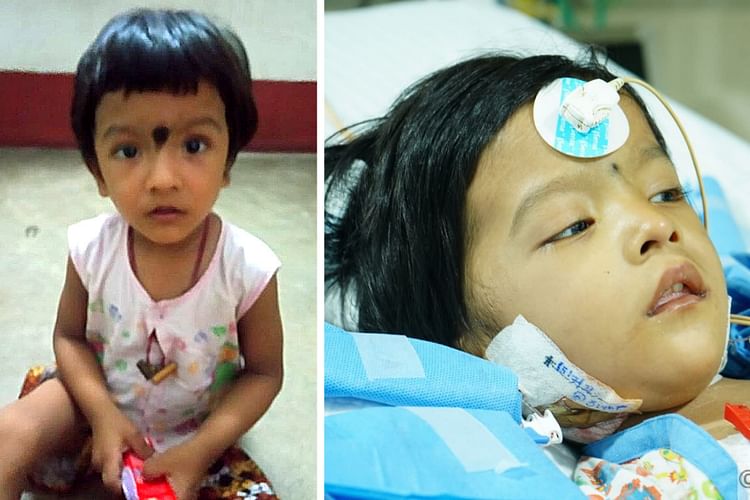 He underwent two operations in the span of one year
When his parents took him to a hospital, scans showed that Swagata had Anorectal Malformation, a birth defect where his anus and rectum hadn't developed properly. He also had Megacolon, a condition in which his colon was abnormally dilated. The 3-year-old immediately underwent a surgery to rectify the problem.

For about a year post-surgery Swagata had been recovering well, but then some unexpected complications arose. The little boy's stomach started to swell up, and his parents yet again were filled with inexplicable dread.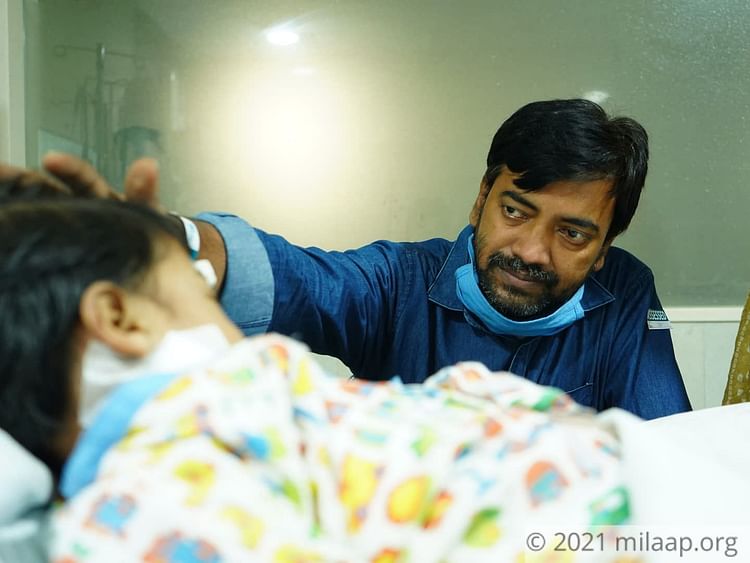 "My wife and I were terrified. We never imagined that our child would have such a rare and serious condition. We thought that one surgery was all he would need, and that he could go about life like any normal child. But then his stomach started to swell up with fluid, and yet again, his piercing cries told me he was in a lot of pain. We couldn't get him treated locally, because no amount of medicines prescribed worked. Finally we brought him to Chennai, where he underwent another surgery, a colostomy. We thought that would put an end to all our woes, but I was wrong…"
He needs to remain in the PICU, but his poor parents can't foot his medical expenses
Swagata underwent a procedure to drain out the fluid that had accumulated in his stomach, before his colostomy. Now, the little boy has a blood infection and needs prolonged PICU stay to recover, the estimated cost of which is about INR 10 lakhs. He is currently on medication and needs continued treatment, but his parents have no way to afford it.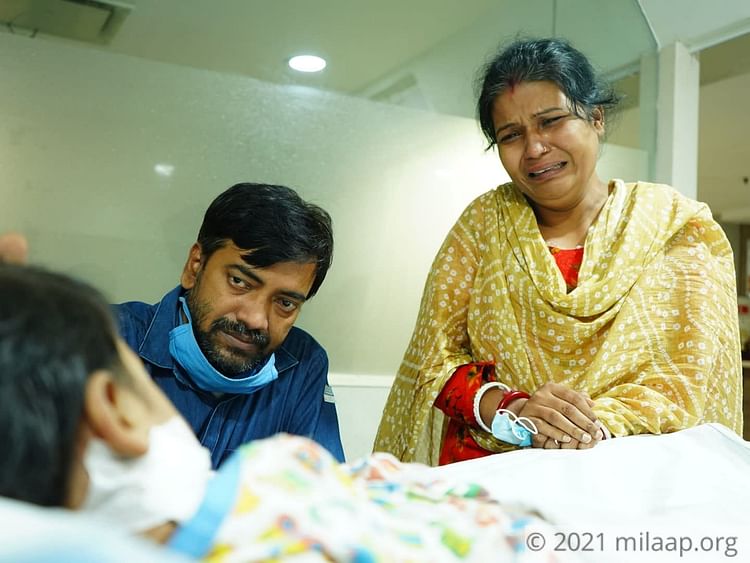 "I used to be a private tutor in my hometown. But since my son has taken ill, I haven't even been able to take on work properly. Without a steady income and savings, I struggled to even pay for his two surgeries. Like every middle class man I too had insurance, but it was all used up in his treatment so far. Now with barely 20,000 rupees in my pocket, I don't know what to do… As his father, I feel helpless. I just want to save my child. Please help me…"
Baby Swagata has been through hell and back, this past year. But his fight is far from over. Your contribution can be of immense help to these parents who have been desperately doing all they can to save their child, but falling short because of the lack of funds. Click here to donate.