Tapan and Mallika will never forget that fateful day when their baby was taken to the hospital in an ambulance. It was the scariest few hours of their lives. As Mallika sat holding her baby's tiny hands, she couldn't help but breakdown every few minutes thinking of what lay ahead of him. Tapan sat beside her in silence. That day, they almost lost their 9-month-old baby, Surjo.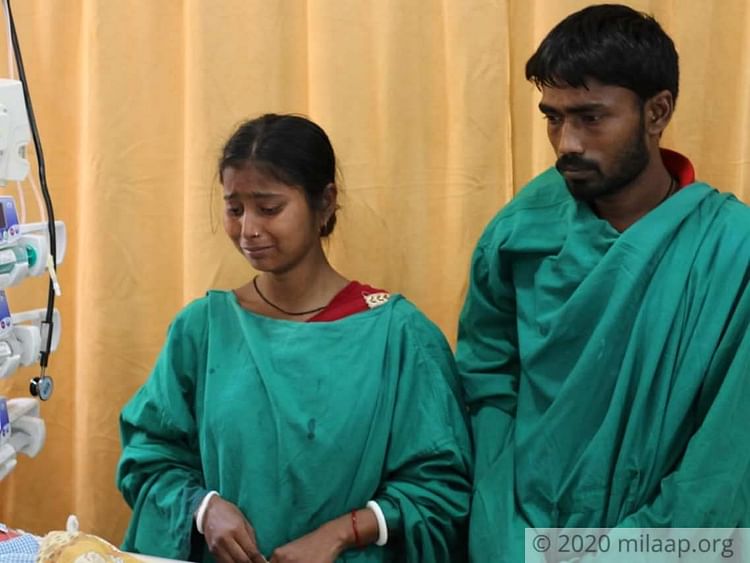 Tapan and Mallika in the ICU a week ago
It started as a common cold
1 month ago, baby Surjo caught a cold. He would sneeze every now and then. A local doctor told the worried parents that he would be fine in no time – it was just a common cold. They went home relieved, oblivious that this was just the beginning of Surjo's fight with a dangerous condition.


"He then started crying all night. We didn't know what was happening to him. His cold got worse. We took him to two different hospitals nearby, but they couldn't tell us what was wrong with him. He even stopped feeding. One night, he cried so much and suddenly….he struggled to breathe. My 9-month-old was in my arms gasping for breath!" – Mallika, mother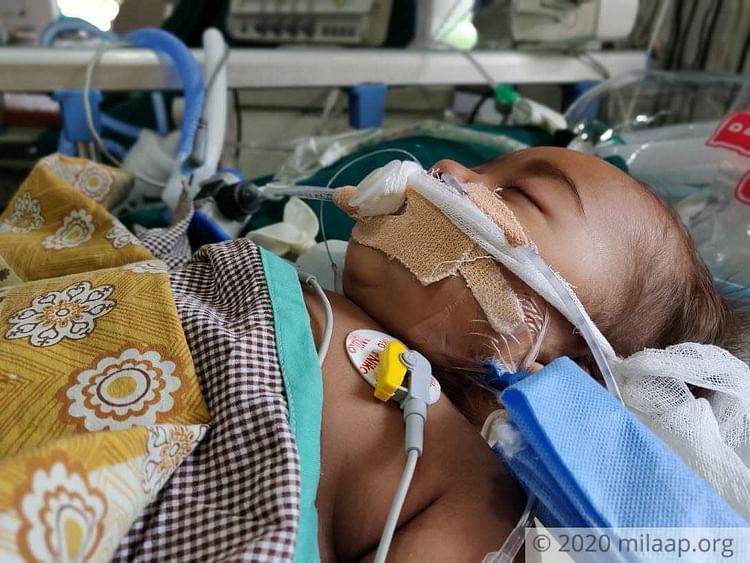 Surjo in the ICU last week


Baby Surjo was rushed from Murshidabad to a hospital in Kolkata in an ambulance. He was immediately taken to the ICU and placed on ventilator support. Surjo was diagnosed with pneumonia, along with a severe infection in his blood. His parents were devastated.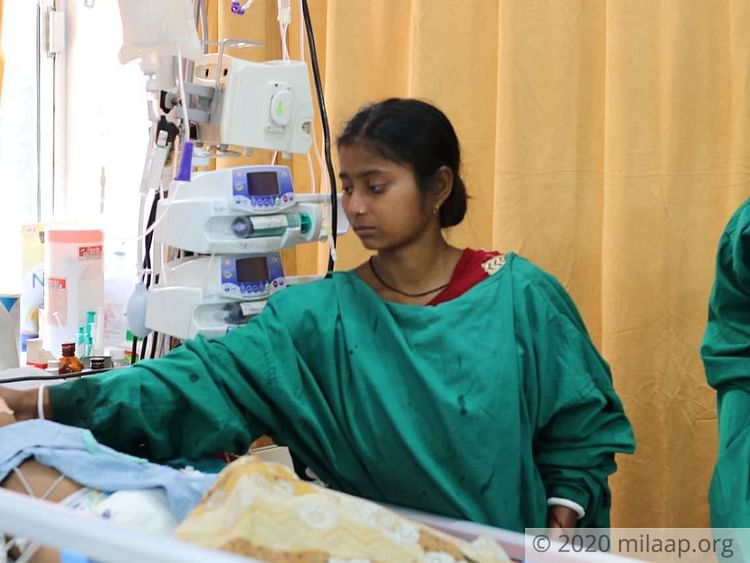 Surjo is a fighter
After nearly a month in the ICU, baby Surjo started showing signs of recovery. He can now breathe on his own and has even started eating. Tapan and Mallika had spent weeks praying for this very moment. Baby Surjo has since been moved out of the ICU, but is still under observation. While he is recovering, he still needs to stay in the hospital for a little longer to be at this healthy best. Unfortunately, after one month of hospital expenses, his parents are helpless.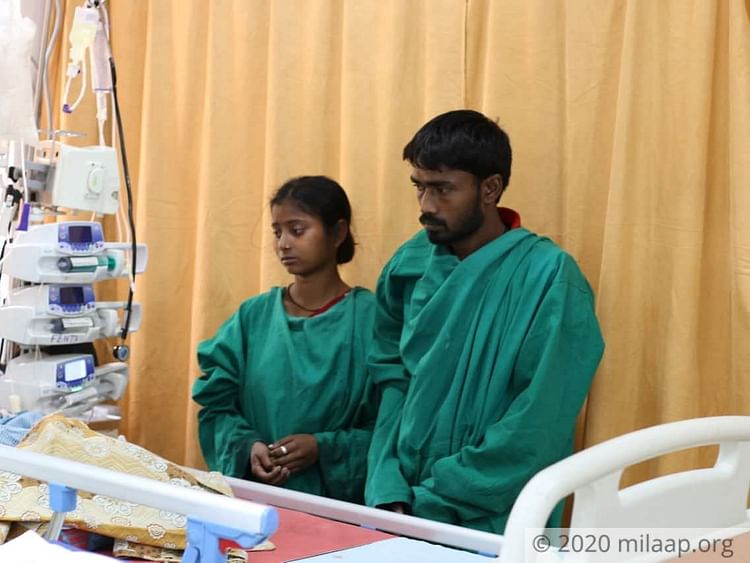 They've lost almost everything
In the past one month, Tapan and Mallika have lost a lot. They had no option but to sell their house in their village to save him. They spent the Rs. 40,000 they got on his treatment. Now, they have nothing.


"I'm a labourer, I do odd jobs in my village…I barely make enough to support my wife and two children. Now I don't even have a house to take my family back to. We're all here in the hospital, eating whatever little we can afford. I'm waiting to take my baby home, but he needs to get better still. I also worry, what will I take him home to?" - Tapan, father
Baby Surjo has made it this far. With a few more days in the hospital, he will be healthy again. The 9-month-old can go home with your help.