Yamuna gets scared each time the phone rings now. She is afraid that the landlord will call her and ask her for the pending rent yet again because, yet again, she will have no answer.


"Just yesterday, we got to know that my father-in-law passed away and my husband had to leave immediately.

I am here alone with my two children. There's no money in the house now, nothing at all. I don't know how I will feed them. And my elder son, Suraj, is battling cancer.

I don't have anything to buy his medicine and take him to the hospital for his next round of chemo. I am looking for a job, any job, but it's not that easy. I am afraid we will all die of hunger," - Yamuna, 6-year-old Suraj's mother.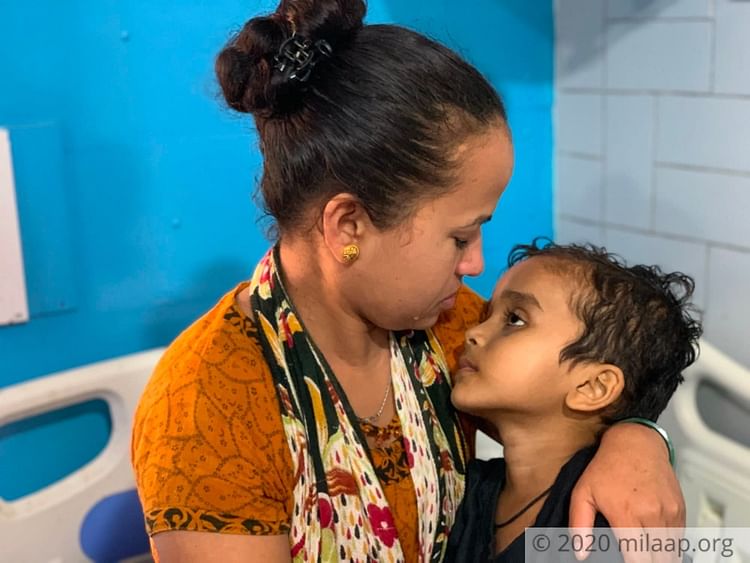 Even a few days ago we weren't sure if Suraj would be alive
A healthy and happy child, Suraj got sick a month ago. He couldn't walk - his arms and legs were swollen all of a sudden. The lymph nodes near his neck were swollen too.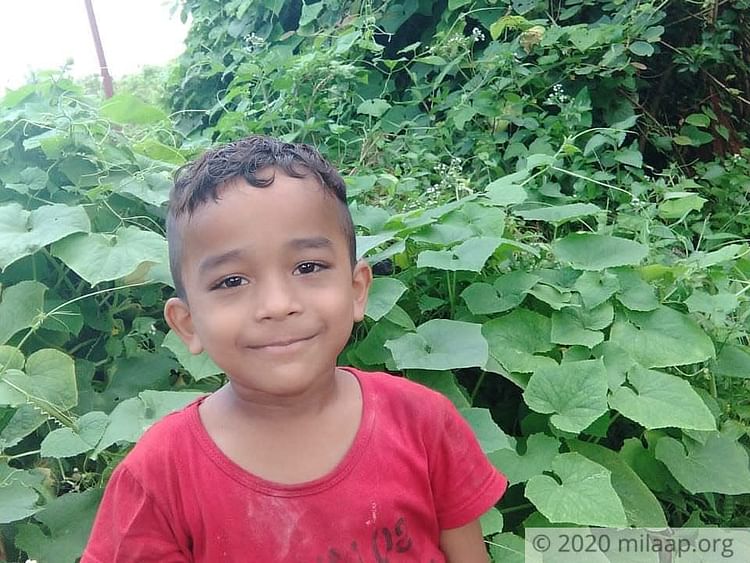 "The worst part was the fever, it just didn't seem to go away. My husband and I took him to the local doctor but Suraj wasn't getting any better. We took him to Kolhapur and that's when we were told that he has blood cancer. My heart skipped a beat when they said that they would have to admit our son - his condition was critical. For almost a month, Suraj didn't improve. He was given bottles of blood and injections - there were nights when we thought we would lose him," - Yamuna.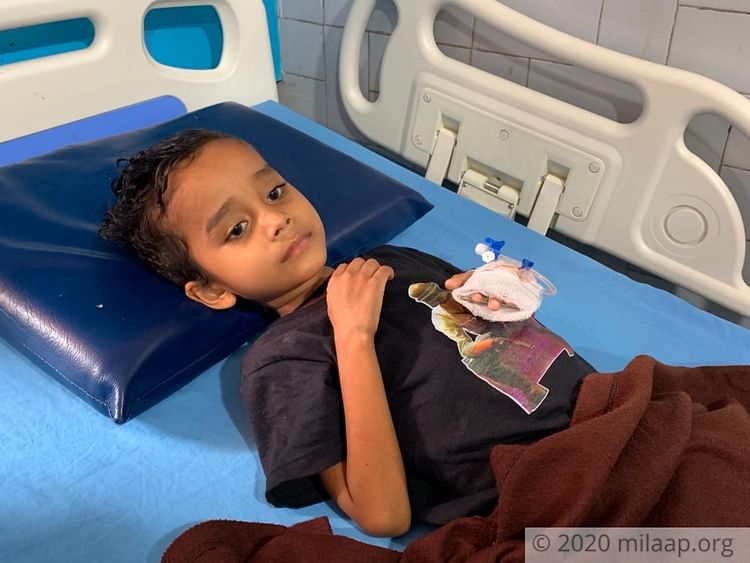 Suraj is doing slightly better but he has a long way to go. He needs continued chemotherapy.
I am helpless, alone and desperate
Yamuna can't hold back her tears when you ask her how she is managing to run the house. Six months ago, Tek and Yamuna had come to Ratnagiri with their two small children in search of a better life. Tek was working in a farm and making around Rs 7000 a month. Although hardly enough, Tek was able to take good care of his family with this money. But then one by one everything started falling apart.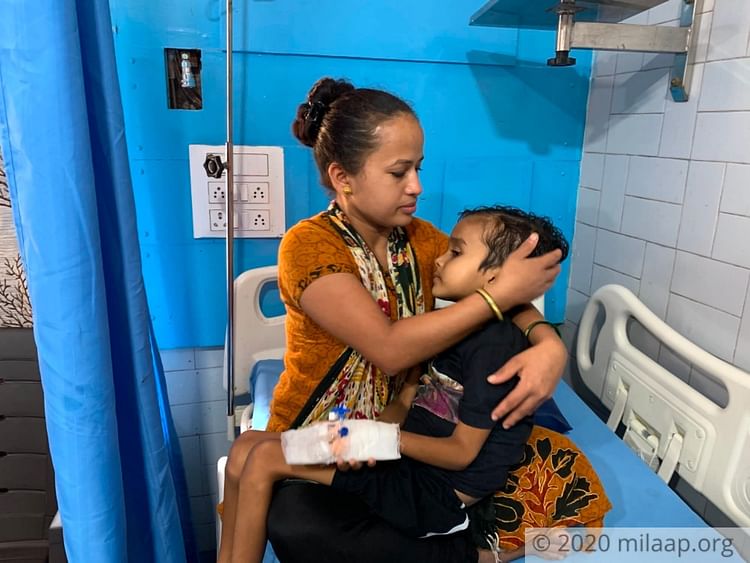 "The news of Suraj's cancer shook us but we were determined to save him. Tek started working extra hard and even arranged for an advance salary from his employer. We had to start Suraj's treatment. But then my father-in-law passed away and Tek had to rush back to our village. The money that Tek had brought home, all of that is over. The hospital bills are mounting, the landlord is asking for the rent and even Tek's employer is hinting that he will fire him from his job if he doesn't return soon. How will I save my son now?" - Yamuna.
You can help this poor mother
Suraj keeps asking his mother when he can go home. The injections and medicines are taking a toll on this 6-year-old. He has lost his appetite; more often than not he suffers from a severe stomach ache. All this can go away with continued treatment but Yamuna can't afford that. Yamuna needs around 10.5 lakhs and she is trying her best to arrange for the money, but it is impossible for her to do that alone. The only way this poor mother can save her son is with your help.

Suraj can beat cancer if he gets the right treatment at the right time. A generous contribution from your side can make that happen. Click here to donate.