"For more than a year my husband tried his best to arrange the funds; taking extra work where he could, avoiding all kinds of unnecessary expenses, even going hungry on occasion to save money! But... it still wasn't enough.

Now our son only has 2 days to get the surgery that can save his life, and we're still too poor to afford it! Because of that, Sufeeyan could... he could..."

— Sumbul, mother, unable to continue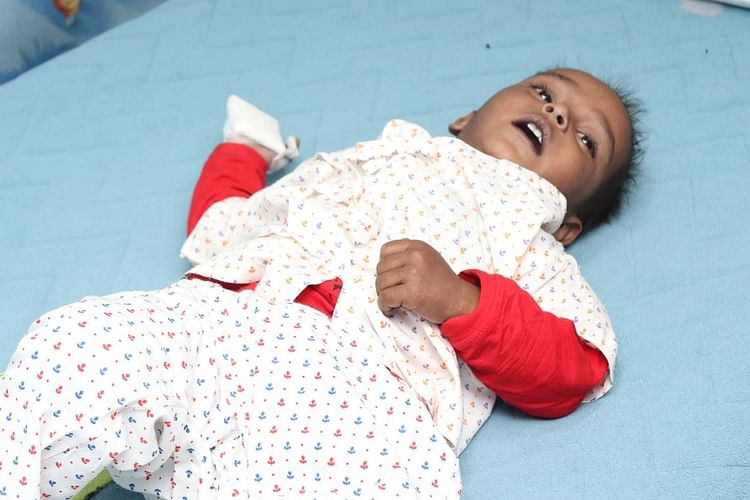 Sufeeyan was a sickly child from birth. He used to get ill all the time, getting frequent fevers and colds, leading to constant weakness. For 8 months after his birth his parents took him to one local clinic after the other, trying to understand why their newborn seemed to be in so much pain and discomfort all the time.
"It was then that scans revealed that he was born with a heart defect! Each new day that he had woken up until then had simply been a miracle, and we didn't even know! They said only a heart surgery could save him, but the cost was too much."

— Shafiq, father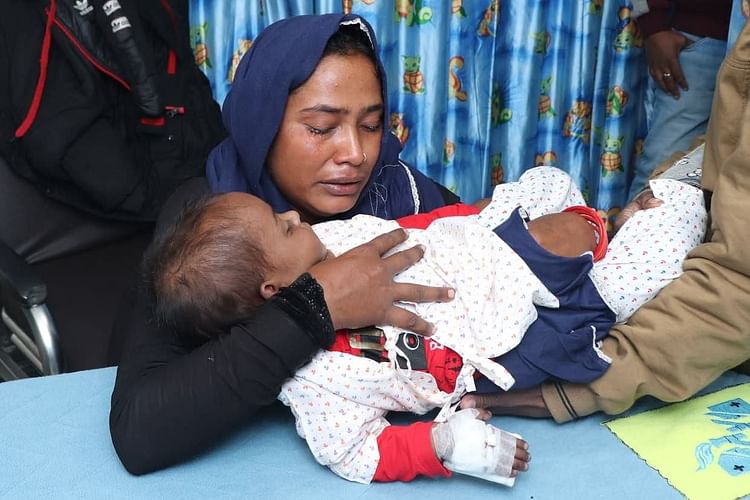 The pandemic and the lockdown seemed to have sealed his fate
After the diagnosis, Shafiq immediately started trying to source the huge sum required for the surgery. As a painter, he didn't earn much, but that didn't stop him from trying. Heading out early in the morning and coming home late at night, Shafiq has spent the past year in a daze, the only thing pulling him through each morning the thought that all of the effort would be worth it, that he'd be able to save up enough to save his son's life. But then the pandemic hit, and then the lockdown.
"Once the lockdown happened, instantly there was no more money coming into the house for months on end, not even for Sufeeyan's basic medicines.

In the meantime he became weaker and weaker, eventually so much so that he was even starting to have difficulty breathing!

"

The poor family has just

become homeless as well
"We live in a small thatched (ramshackle) hut near some railway tracks. We just found out that they're expanding the railway lines so our house is getting torn down to make space! In the hospital we're helplessly watching our son die, and back home we're helplessly watching our house get demolished. I've never been more scared of the future than right now!"

— Sumbul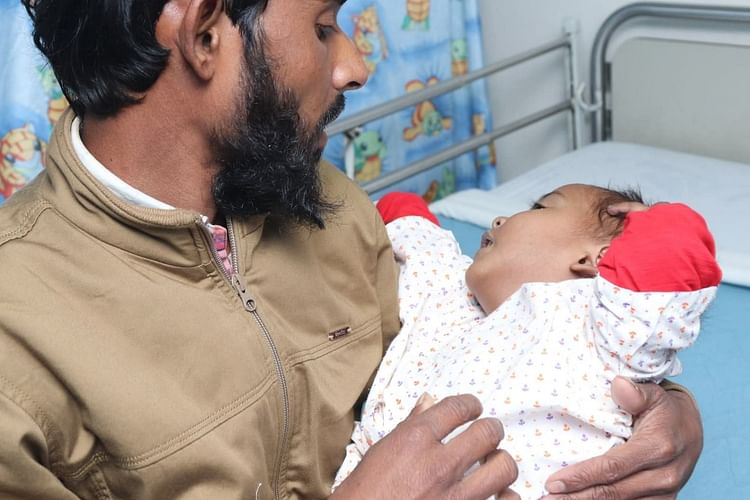 The gap severely deteriorated his condition, now he may only have days left
An open-heart surgery within the next two days can still save Sufeeyan, but his desperate parents are poorer than they've ever been.
"Please, you're our only hope. We may not have a home to go back to, but at least we'll have our son! That's all we need, it's all we care about. I've tried my best, please help us save our son's life!"