If life was kind to Subhra and Priyabrata, they would have been doting on their newborn baby right now. But before that could happen Subhra had to undergo a surgery to remove her polycystic ovary and is now battling blood cancer at the young age of 25.
They had to remove her ovaries because of multiple cysts
Subhra and Priyabrata were trying to have a baby since last year and were joyously waiting for their reports to come out positive. Instead, her reports confirmed that Subhra had

Acute Myeloid Leukemia.




"The first time when I was feeling nauseous and weak, I was so happy because I thought it meant I was pregnant. But when the doctor broke the news of cysts in my ovaries, my whole world came crashing down. In the operation theatre, all sorts of questions started flooding my mind - whether I would ever be able to conceive again and have my own family or not. I was immediately admitted and then my infected ovary was removed. Just when I was coming to terms with it, in less than a week, I was told I have blood cancer too." - Subhra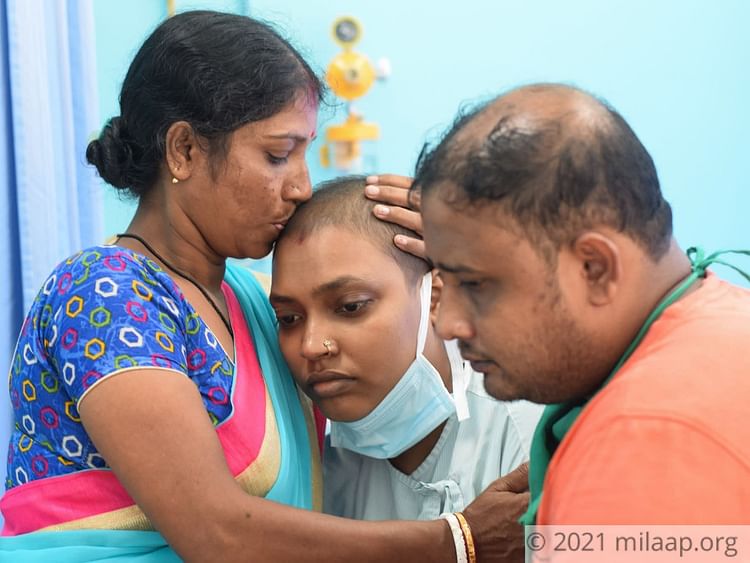 Seeing her daughter so weak, her mother knew something was wrong
Subhra's mother, Ashima, has hypertension and so they hid the news of Subhra's cancer from her. But when she lost all her hair in the first chemotherapy protocol itself, Ashima was quick to understand something was gravely wrong with her daughter.


"They just told me she isn't well and nothing else. She had even thought of the names of her kids. Once when I came to visit her in the hospital and saw her with no hair at all, I begged them to tell me what was happening to my daughter. After hearing about her cancer, I was shattered to the core. Being a mother even the thought of losing your daughter to a deadly disease, when her marital life has just started, pains me beyond words can explain." - Ashima, mother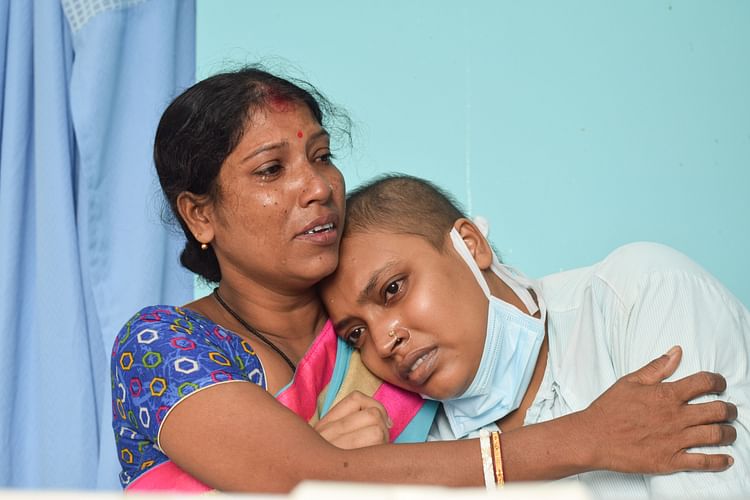 He vowed to protect his wife but is failing to fulfil it now
Priyabrata has been trying his best to extend his unyielding support but losing a chance to be a parent has been hard on him. Subhra's health worsened with the news of her blood cancer. She had frequent headaches, blackouts and rashes on her body. They had to start her treatment immediately with high dosage chemotherapy.


"It didn't matter to me if we would ever have a family, but what did matter was my wife being alive. Now with her cancer, even that hope is slipping away from me. She hardly speaks to us now and refuses to let us stay near her bed because she doesn't want us to see her in this condition. We had just started our married life and I had promised to protect her till my last breath, but now I'm struggling to even get her treatment done." - Priyabrata, husband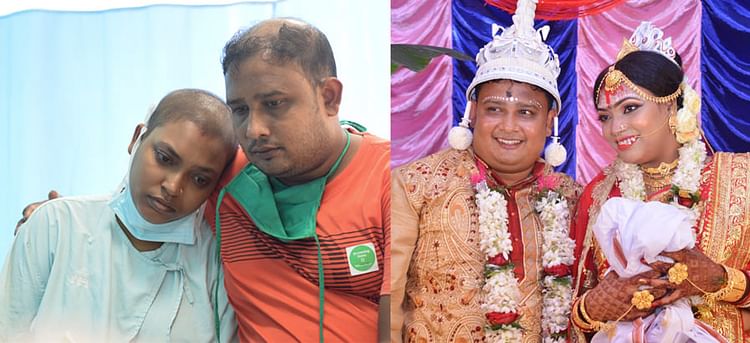 Priyabrata supplies paper plates for weddings and gatherings. Due to COVID, he is completely out of work as all wedding functions have been cancelled. He lost his source of income, the Rs.3,000 to Rs. 4,000 he would usually earn monthly.

He even spent every penny they had saved for their baby to fund his wife's treatment but he's still short of 14 lakhs. The only hope for this young couple now is your generosity.





Subhra needs to undergo chemotherapy along with supportive care to fight off her cancer.

Being emotionally devastated at this juncture of their life, Priyabrata is doing everything he can to be able to save his wife. But he is running out of time, and any lapses in Subhra's treatment can cost her her life.

Only with your help, this couple can hope to stand back up on their feet and have the support of each other. Please contribute to save Subhra's life.