"We packed our bags. Bought all the medicines Janu needed. It was the discharge date. Spending more than a year in the hospital has drained all three of us both emotionally and financially. We couldn't wait to go home and start our lives. But…life had other plans. Within hours everything turned upside down and now my child is back to a life hooked to needles and tubes "- Kumar, Father

Her little body was slowly giving up to the disease
"Janu came home from school one day with high temperature. She was vomiting continuously and was refusing to eat. Tests we took in the local clinic showed that her blood cells are dangerously low. The doctors refused to treat our child and asked me to take her to a bigger hospital in the city. It was there we knew about this rare disease" - Father

6-year-old Siva Janani was diagnosed with Aplastic Anemia a year ago. It is a rare condition in which the body stops producing enough new blood cells as a result of bone marrow damage. Her only shot at life was an urgent bone marrow transplant which, after months of struggle and wait was successfully completed in January.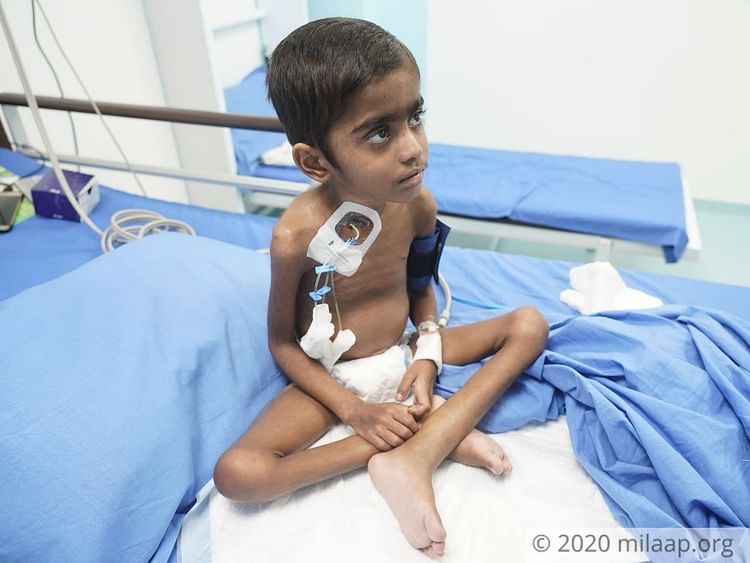 Janu's intake reduced and her bones became visible
What started as a fever soon revealed a bigger underlying condition. With each passing hour, she became weaker and it was only IVs and injections that kept her going.


"The donor was ready and the date for her BMT was given but the funds…we tried to borrow and sell every little valuable we had. It wasn't enough. I am a daily wage worker and staying in the hospital for months left me penniless. The operation date was nearing. Looking at our condition the hospital was kind enough to do it for free-of-cost" - Father

Sivajanani's bone marrow transplant was a success and she was recovering well. Just when she was about to leave for home she was diagnosed with GVHD, a situation where the cells from the donor attack the healthy tissues in the recipient.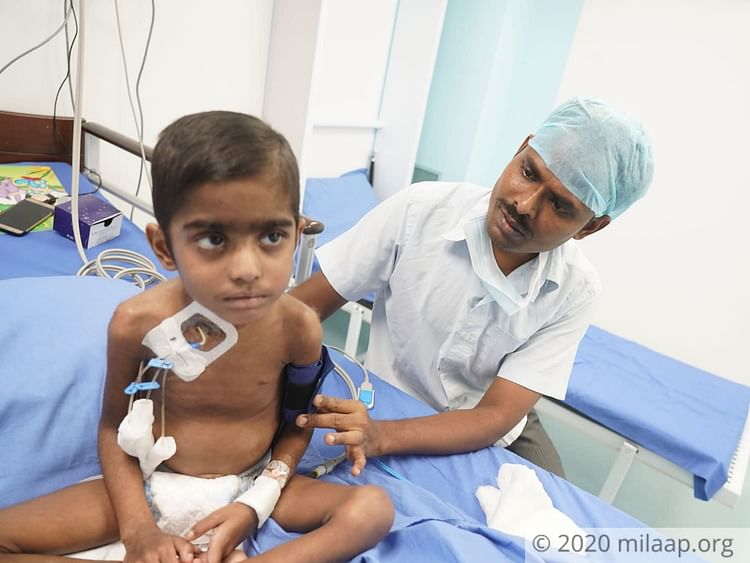 "She needs to stay in the hospital until she recovers from this condition. But the cost…I cannot afford it. Even the pills she takes every day costs Rs. 30,000. I need 5 lakhs more. The hospital was generous enough to pay for her surgery and I shouldn't depend upon them again. It won't be right. I need your help. Please help my daughter to recover" - Father

Little Sivajanani has bravely fought death and underwent a risky bone marrow transplant. She is now one step behind to living a normal life and needs your help. Please help her recover and go home healthy.