"Ever since she learned to stand, she has loved to go walking and running no matter the distance. We were on our way back after a walk around the neighborhood, when she suddenly stopped in the middle of the road and sat on the ground, saying her legs and hands hurt. I hadn't really thought much of it then. But looking back at it now, I wish I'd done something sooner. At least she wouldn't have to suffer like this…"

- Jagadish, father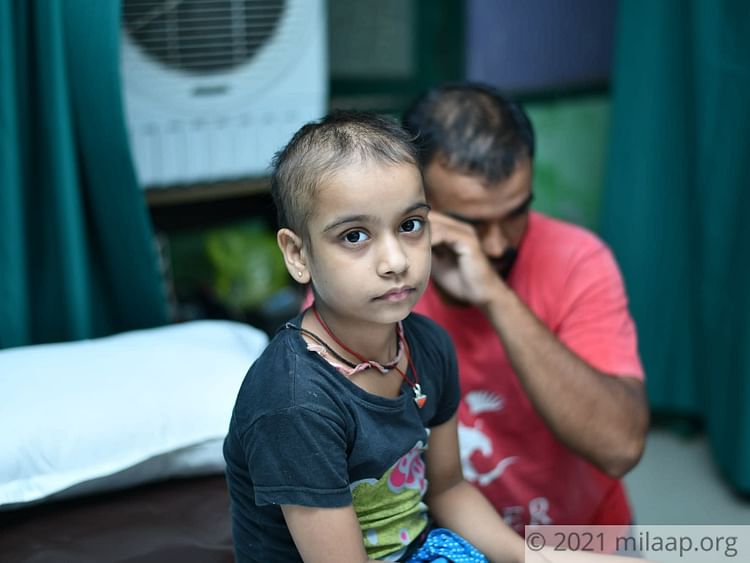 She was burning up with a fever and wobbling on her feet
8-year-old Simran Gurjar could spend hours and hours out in the sun, playing to her heart's content. The little girl was always on her feet, sprinting as fast as she could and testing her limits. So when one day, in March, earlier this year, she started complaining of pain in her limbs, her parents got worried. To add to that, her temperature had suddenly spiked and she had turned visibly pale.


"I noticed that she would flinch in pain whenever she tried to stand or even hold anything and it scared me. But the medicines she was prescribed by a local doctor had no effect on her. Then, a test showed that her blood count was low, and she was transfused with 3 bags of blood. That showed no improvement in her blood levels, either. Finally, they ran another test and the doctor explained to me that my little girl had blood cancer.." - Jagdish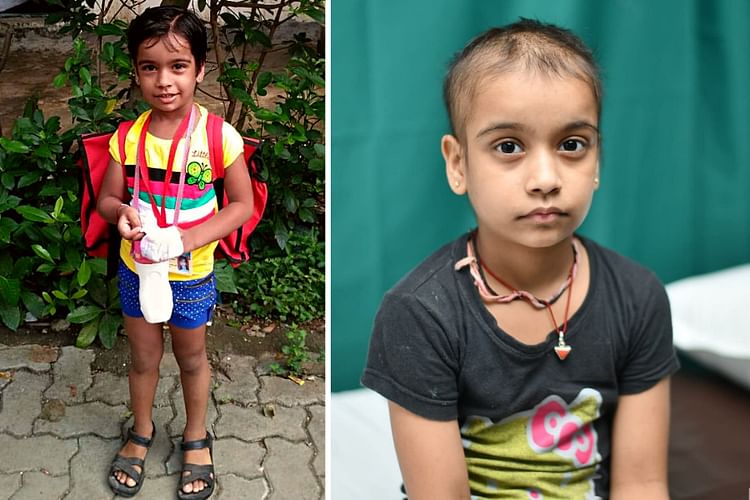 It's too much for her, but she is braving the fight against cancer
Simran was diagnosed with

Acute B-Cell Lymphoblastic Leukemia

, a type of blood cancer that affects certain cells in the immune system. While it commonly affects children, it is almost always curable. Simran needs to undergo 6 cycles of chemotherapy as treatment as soon as possible, or the disease could spread to other organs, complicating her condition.


"She's been enduring this suffering all this time, and I've just watched helplessly while she cries and begs me to take her home. It's too much for her - the countless hospital visits, the pain from the needles, the side-effects from the treatment. Yet she is fighting with all her might. I just want her to be free from this disease. I want my happy little girl back." - Jagdish
Only a daily wage worker, her father is struggling to afford her treatment
Prior to the pandemic, Jagdish worked in a grocery shop. He lost his job during the lockdown, and has since been doing small daily-wage work to make a living. Simran's mother, Rekha, is a home-maker and looks after her and her 2 sisters. Unable to afford her initial medical expenses, Jagdish was forced to borrow INR 2 lakh from relatives. But now, even that has been exhausted and he has no means to continue Simran's treatment.


"The doctors tell me that Simran is responding really well to the treatment so far, and keeping it going is the only way she will recover. I see what she's going through, and all I want is to help her… but how will I do that with no money? 11 lakh rupees is a sum I could never make in this lifetime. Yet, that is the only thing that can save her. I can't bear to see her like this. She struggles to even eat and cries relentlessly because she's in pain. I don't know what to do" - Jagdish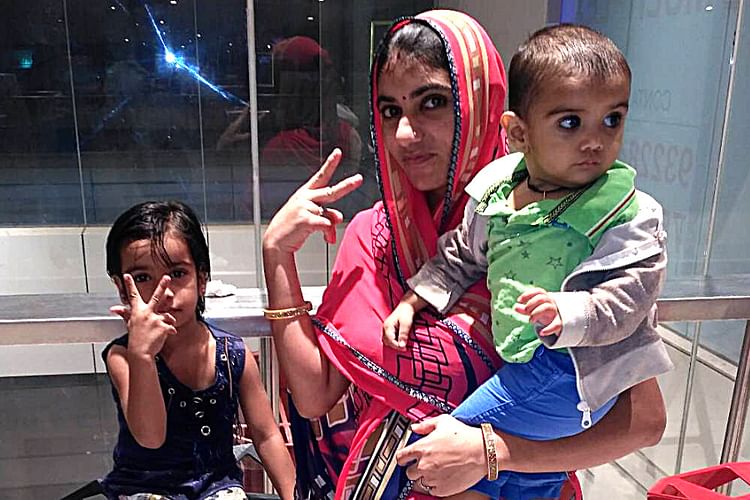 Little Simran needs your help in her fight against cancer. Your contributions can save her life. Click here to donate.