"After 12 long years, we finally had a child. I can't tell you how much we waited for this moment, to be parents and it finally came true. Shriyansh became our world and we didn't want anything more, we felt complete. But I never thought my little boy would be fighting for his life like this. His liver is failing and we have less than 24 hours to save him."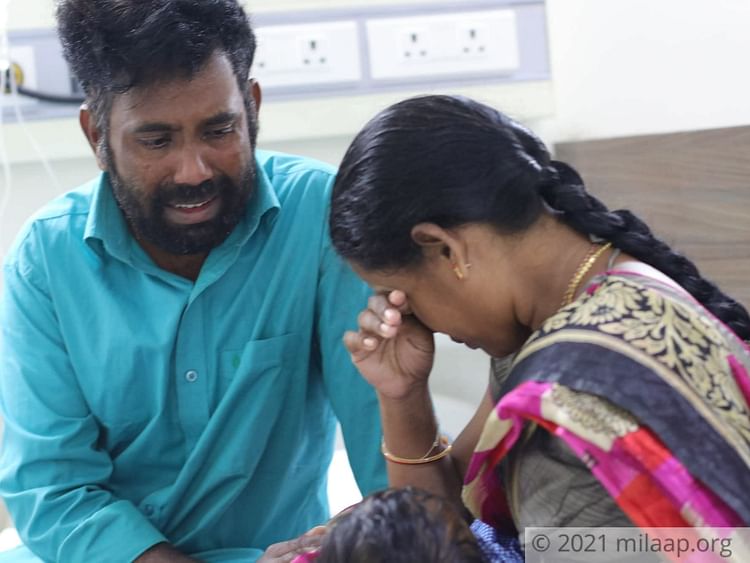 He came in like a blessing, how can I dare to lose him?
6-month-old Shriyansh suffers from Chronic Liver Disease. His liver is damaged beyond repair and the only option to save his life is a liver transplant. The diagnosis left the parents in shock and all they think now is how to save their son. He is all they have and they don't want to lose him.


"I never thought I would become a father, I lost all hopes a few years back but Shriyansh, he came in like a blessing. How can I dare to lose him now? I want him to grow, call me 'papa', play with me and make me a proud father. But watching him struggle like this is very painful and the inability to help him is killing me." - Reddy, father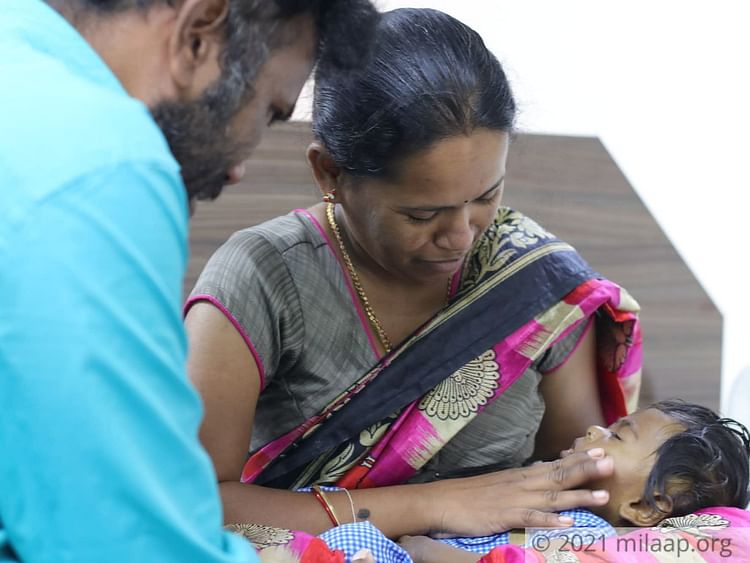 They need your help to save Shriyansh
Shriyansh's body has turned pale and his eyes are deep yellow. His stomach is swollen with all the fluid that is accumulating and it is causing him immense pain. It's been days since the child has properly fallen asleep, he wakes up in the middle of the night and cries till he is tired. He needs the liver transplant to survive and he needs it now, time is running out.


"I somehow manage to afford the treatment so far. I begged and borrowed from everyone I know but it is not enough. I am failing to save him. I am failing as a father." -Reddy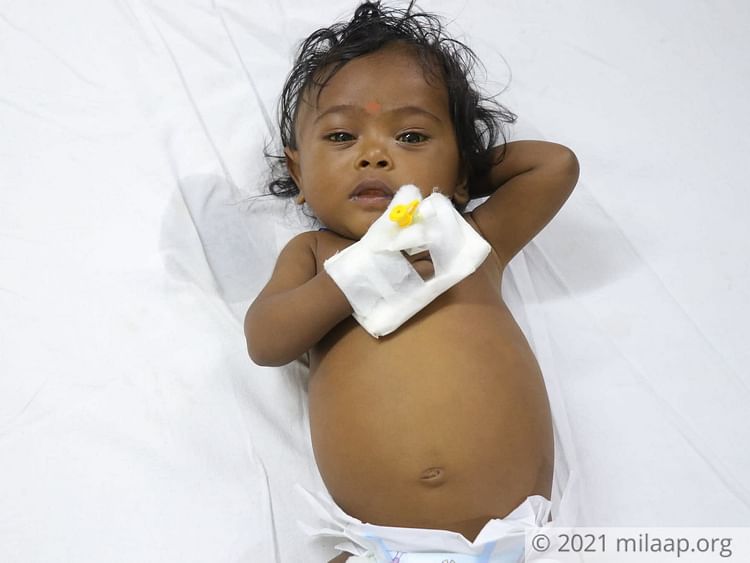 Far away from home, they struggle to even afford food
Reddy and Bhagyalaxmi are daily wage labourers. They do whatever is available, sometimes they work in other's fields and sometimes at a construction site. Whatever they used to earn was enough for them to fulfil their basic needs but right now, living hundreds of kilometres away from home they find it difficult to afford even food for themselves.

Shriyansh's condition is very critical. He needs to undergo the transplant in the next 24 hours. His mother is a match and ready to donate her liver but the poor parents struggle to keep up with the expenses.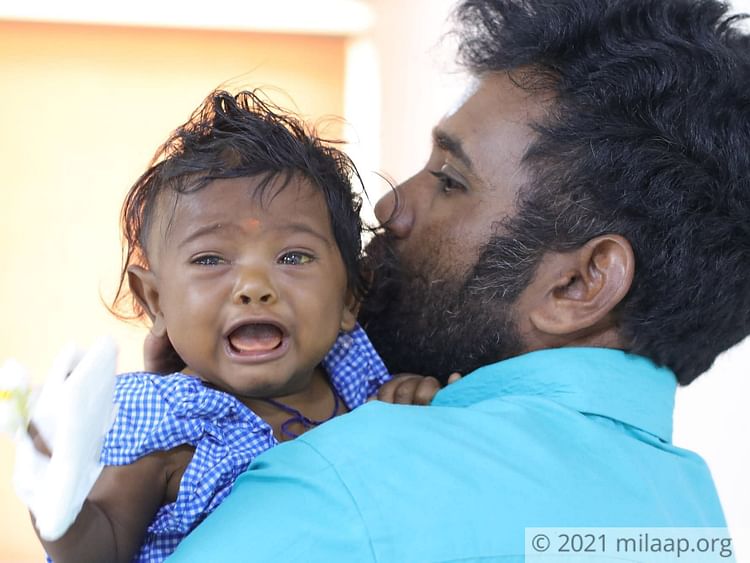 Only you can help Shriyansh. Your contributions can help these parents save their only hope of becoming parents. Give him a second chance at life by clicking here and contributing.