"My son was absolutely fine at birth but in just a few months we found out that

one of his kidneys had failed and the other was functioning at just 10 percent.

His urine infection had moved past his bladder and spread to his kidneys. I wish I had not taken his fever lightly at its onset. My negligence has led to my son's failed organ and now we can't even afford the only transplant that could save his life."- Moori, mother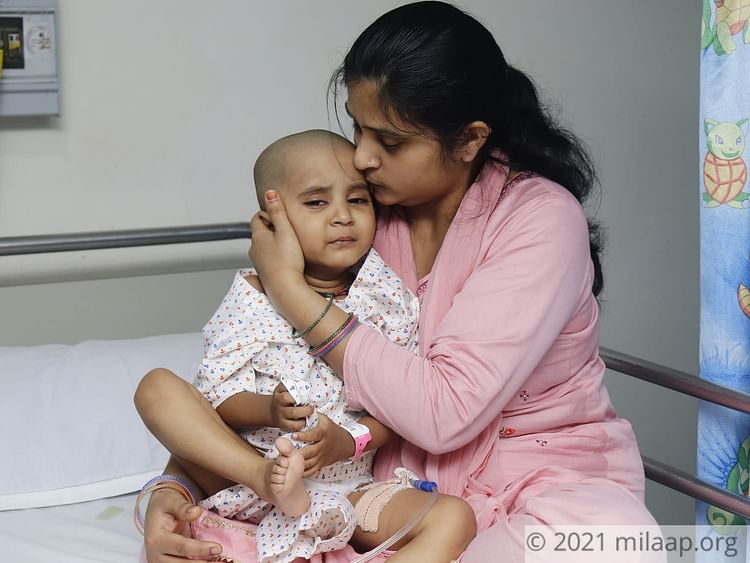 His urine infection escalated to his kidneys and damaged them
Sharim was just 7 months old when he started showing signs of anaemia. He had fever for weeks that would subside gradually only after he was given units of blood. It was only when his abdomen started swelling up that his ultrasound showed

an infection in both his kidneys and a constricted passage of urine. But unfortunately by the time it was detected, one of his kidneys had already failed.




"I could only hear his constant cries the whole night. Now I realize those were cries of pain because he was unable to communicate what was hurting him inside. He was just a baby and had not learnt to speak by then. We knew something was not right when we saw blood in his urine but we could never imagine that a time would come when at such a young age his kidney would fail. If we don't get a Transplant soon, my son will not make it."- Sadik, father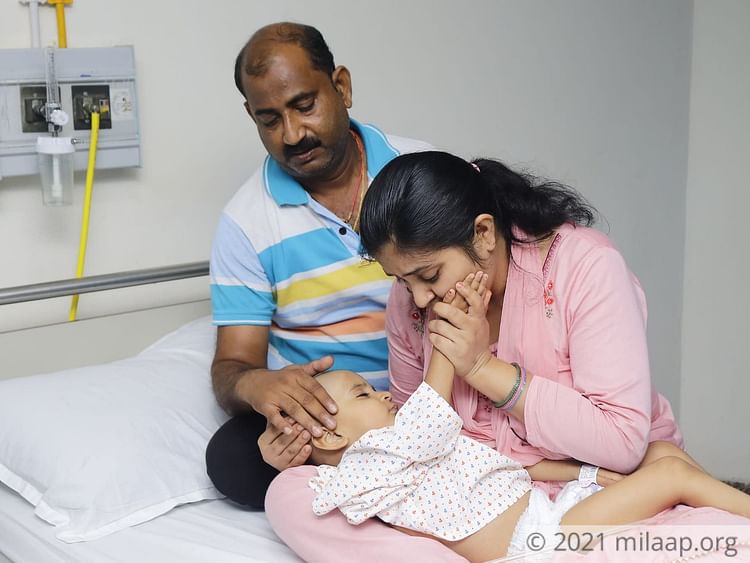 Just when he showed signs of recovery, his other kidney started failing too
Sharim's urethra is so narrow that most of his urine gets collected in his bladder itself whenever he tries to urinate. It gets riskier when his urine output keeps accumulating, causing severe infection to his kidneys.

At just 2 years old, a tube had to be surgically inserted to drain out his urine as his kidneys were unable to function on its own. This method worked for a few months and he recovered. He again underwent a surgery to remove his external urine drainage pipe as it seemed like his kidneys had began functioning again. Just when his parents were relieved that their son would lead a normal life soon, he again contracted a severe infection.

Now, Kidney Transplant is the only option left for Sharim to survive because if it's not done urgently, his infection will intensify further.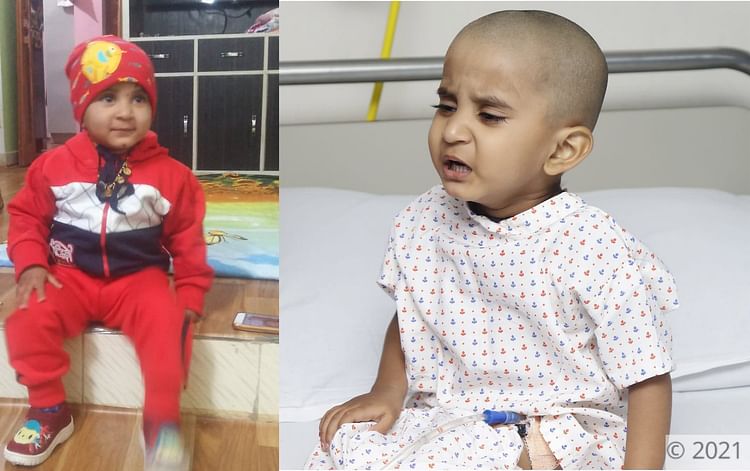 Even after being his donor, his father is unable to save him
Moori and Sadik used to run a small Dharamshala which has been shut since the Covid pandemic began. Amidst navigating their way through the financial crisis, they were hit with another roadblock of their son's health crisis. Now, neither do they have any savings left nor any source of income.


"I was ecstatic when the doctor informed us that I can be Sharim's donor and with one of my kidneys he will be absolutely fine. But when I got to know about the Pre and Post Transplant expenses, I was shattered. It is a very big surgery and so apart from medicines he would also need prolonged ICU stay. I charge merely Rs.100 to the people staying in my Dharamshala for a day. Even if I sell my Dharamshala I still won't be able to manage 15 lakhs for his Transplant. Till now, if I had no savings then I would've lost my son long ago to this disease."- Sadik, father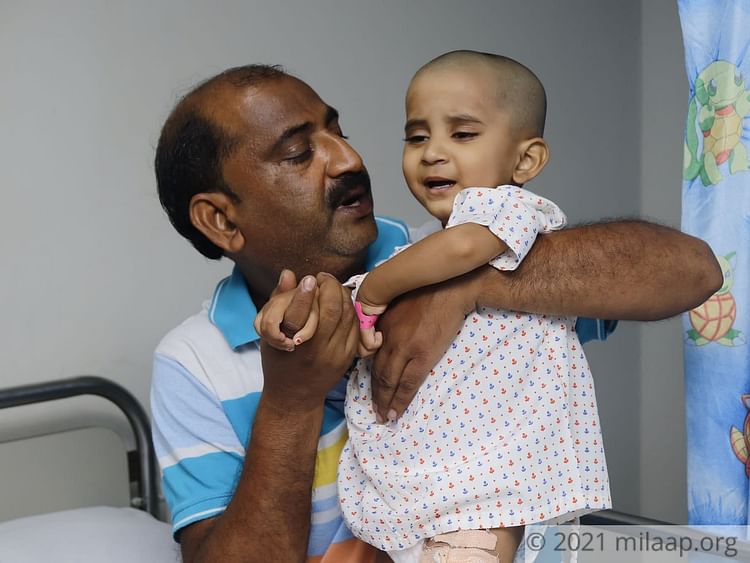 To find a matching donor is nothing less than a stroke of luck. But for Sharim, this luck will not work if his father can't arrange money for his Transplant despite being his matching donor. With his urine infection damaging his kidneys, he needs an urgent transplant otherwise there is a severe risk to his life.

Please come forward to contribute to save 2-year old Sharim from Renal Failure.