Baby Shaileyn was just a few weeks old when she was diagnosed with a liver disease. She had to undergo a painful Kasai surgery which left

a big scar on her small body- a reminder of what she has been through

. But what mattered the most was, she survived with a chance to live a normal life.


"When she was in the operation theatre, all we hoped for was her problems to end and her disease to go away. God answered our prayers but we didn't know that it will be such a short-lived blessing." -Suma, mother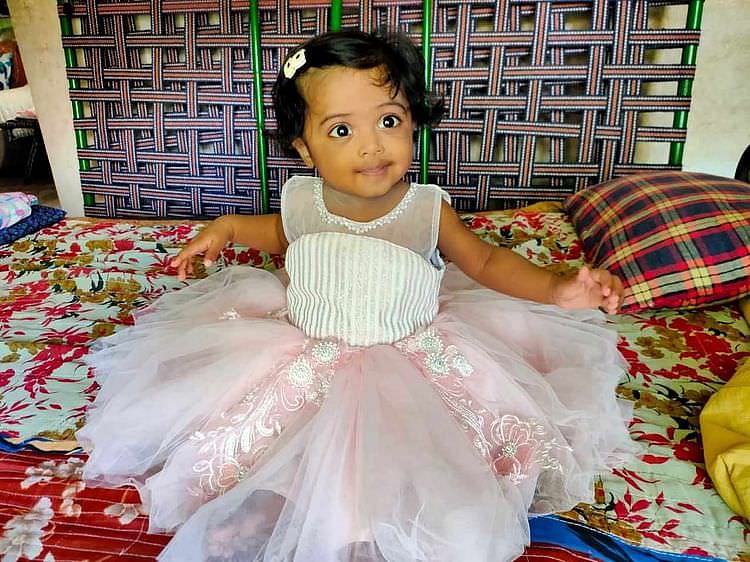 Baby Shaileyn on her first birthday

She was diagnosed with End-stage Liver Disease
After the surgery, the parents were relieved and their life went back to normal. Shaileyn grew up to be a super active child. The moment she learned how to walk, her feet didn't stop at one place. But just after her first birthday, her parents noticed the symptoms coming back, leaving them terrified for their child's life.


"Her eyes turned yellow and her body started getting pale too, just like it did the first time. Her stomach started to swell and the local doctors asked us to quickly take her to a bigger hospital. When further tests were done, the doctors told us that no medicine or Kasai could save her this time, her disease is at its end-stage and only a liver transplant can save her." -Suma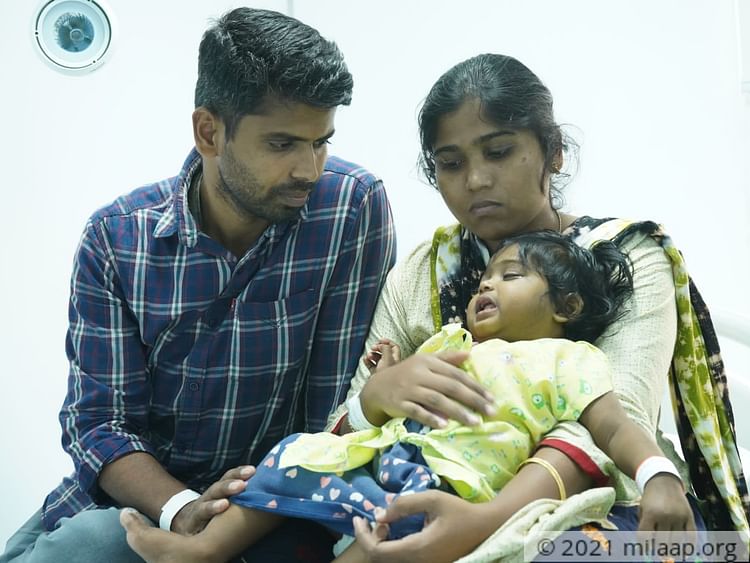 You are their only hope
Suma and Babu Rao, Shaileyn's father, is a young couple who just started life as a family. They are educated and have a steady income too but it is nowhere close to what is needed for the transplant. They sold all the valuables and took loans too but it is not enough.


"We are middle-class people, we did all we could to keep her treatment going but we are left with nothing now. I don't want to lose hope, I don't want to lose my daughter but I don't know how to save her either. Please help us, save my daughter from dying." -Babu Rao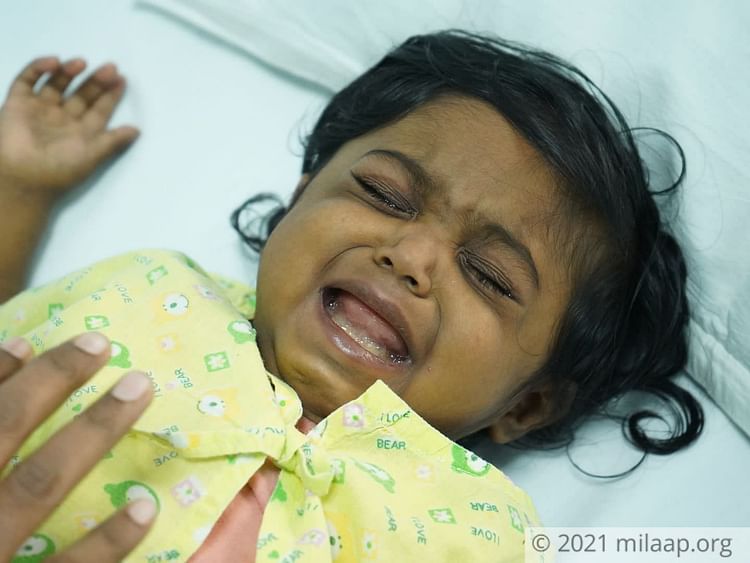 Baby Shaileyn on her first birthday
1-year-old Shaileyn can barely keep her eyes open. She tries to sleep but the pain that she is going through keeps her awake all the time. Her eyes are swollen with endless crying and her body is tired of all the medication. Her disease is killing her slowly and her parents are unable to do anything except watch her suffer helplessly.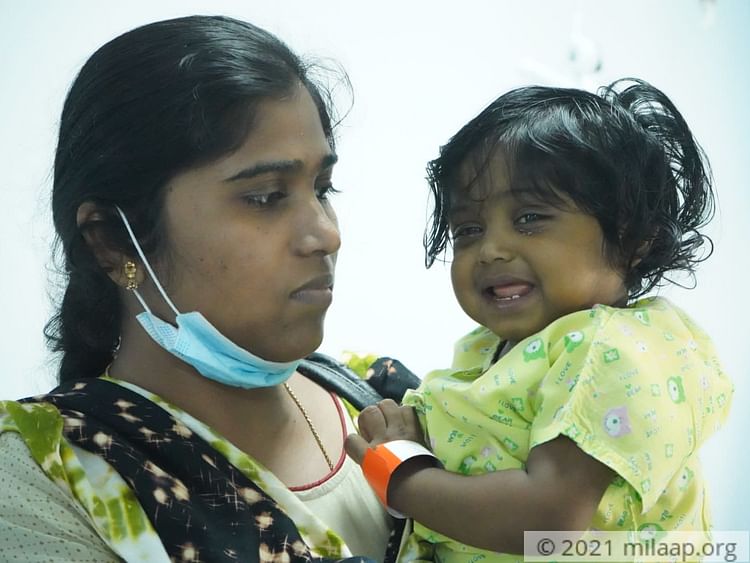 You can help these poor parents save their daughter. Your contribution can help them afford the life-saving transplant and give this child a new life. Click here to contribute.