"I can run too! I can run just as fast as them!"
Every time we told him that he wasn't like other kids, and that he should stay careful, that's what he used to say to us. And then he would go out and try playing with them. It always ended the same way, breaking our hearts each time. He would play for maybe a maximum of 5 minutes, before coming back home with tears in his eyes, saying...
"I couldn't keep up with them. My chest... it hurts too much..."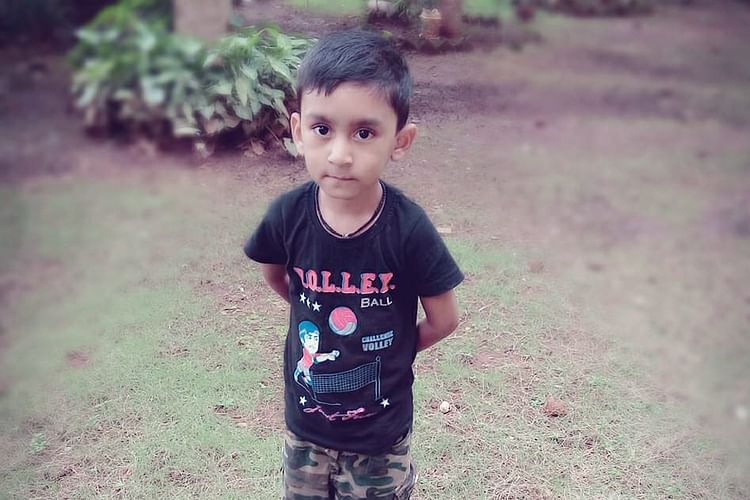 Sarthak was a mere 2 months old when his parents discovered there was something wrong with their little boy. He used to get extremely breathless, even when doing something normal like feeding. He used to cough a lot. He could only cry for a few minutes before gasping. His worried parents took him to multiple hospitals and got him various tests over the next few months before finally discovering that their son had a hole in his heart.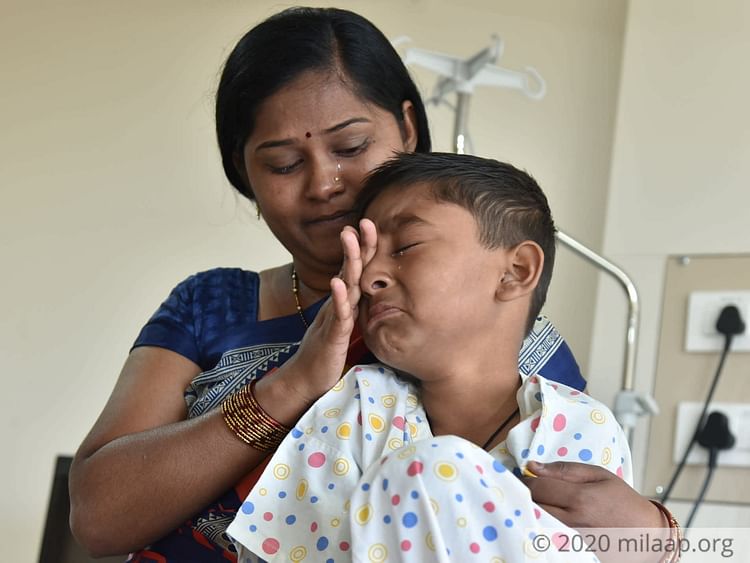 They had to get him a heart surgery before he even turned 1
"The doctors in that hospital said medicines would be enough, and they prescribed a long list of tablets. The course went on until he was nearly a year old. When the time came to do another scan, we hoped it would show that the hole had gone. But instead... it was bigger! They said we had to do urgent surgery, so we begged and borrowed and he went under the knife within the week.

It was the scariest moment of my life, at that point. However, the surgery was a success, and we thought our troubles were over! But now...

" — Sneha, mother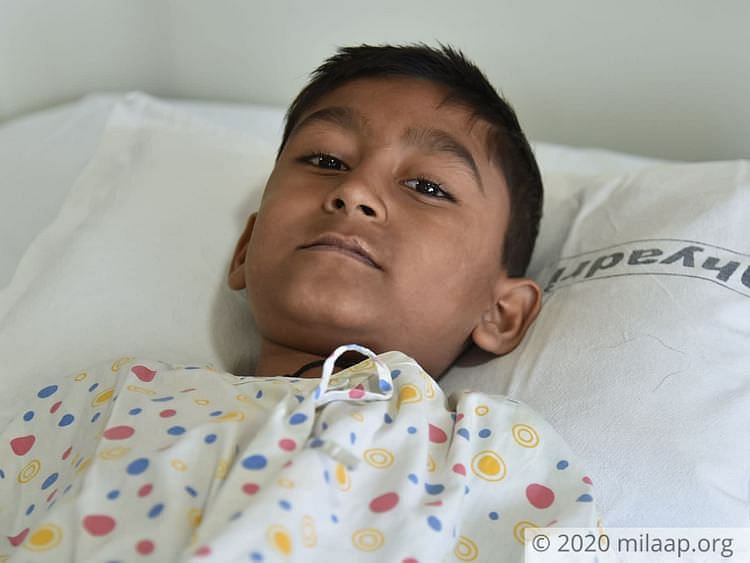 Now, Sarthak's condition is so bad he needs a whole new heart to survive
After the successful surgery when he was a year old, Ashant and Sneha took the utmost care of their son, following the doctors' every order. They kept a close eye on what he ate, they restricted any strenuous activity as much as they could. They gave him all his medicines, twice a day, every day, without missing even a single dose. And yet, Sarthak's heart has been struggling to function for the 8 years since his surgery. Despite all the efforts, his heart is now nearing complete failure. He can barely move anymore because he gets so tired, and requires frequent hospitalization. Only a heart transplant can give him another chance at life, and he only has a few weeks left to get one.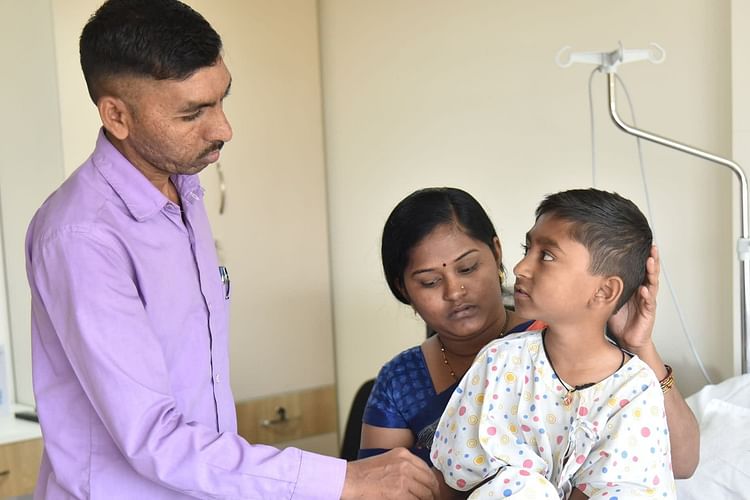 'We don't know if our son will be alive next week, he needs a new heart immediately!'
"I'm a security guard in a local IT company. I make 13k a month, most of which went towards my son's heart medicines. It meant we've had to live very carefully. But all that sacrifice was worth it because it kept our son safe and healthy. Now... now his condition is so bad we don't know if he'll be alive next week! A heart transplant will save my child, but the cost is so high! How will we ever afford such an expense on our own?!" — Ashant
You can help this family by contributing towards Sarthak's heart transplant surgery. Click here to donate.