"If you don't take him to a bigger hospital and get him treated within the next 24hrs, he will not survive. I am afraid, he might have cancer."
Hearing the doctor say this about their 5-year-old, Raja Ram and Shampa were shaken but pulling them together they immediately booked a car, but the journey was of 10hrs. With the fear of losing their child, every second they kept praying to God to keep him alive.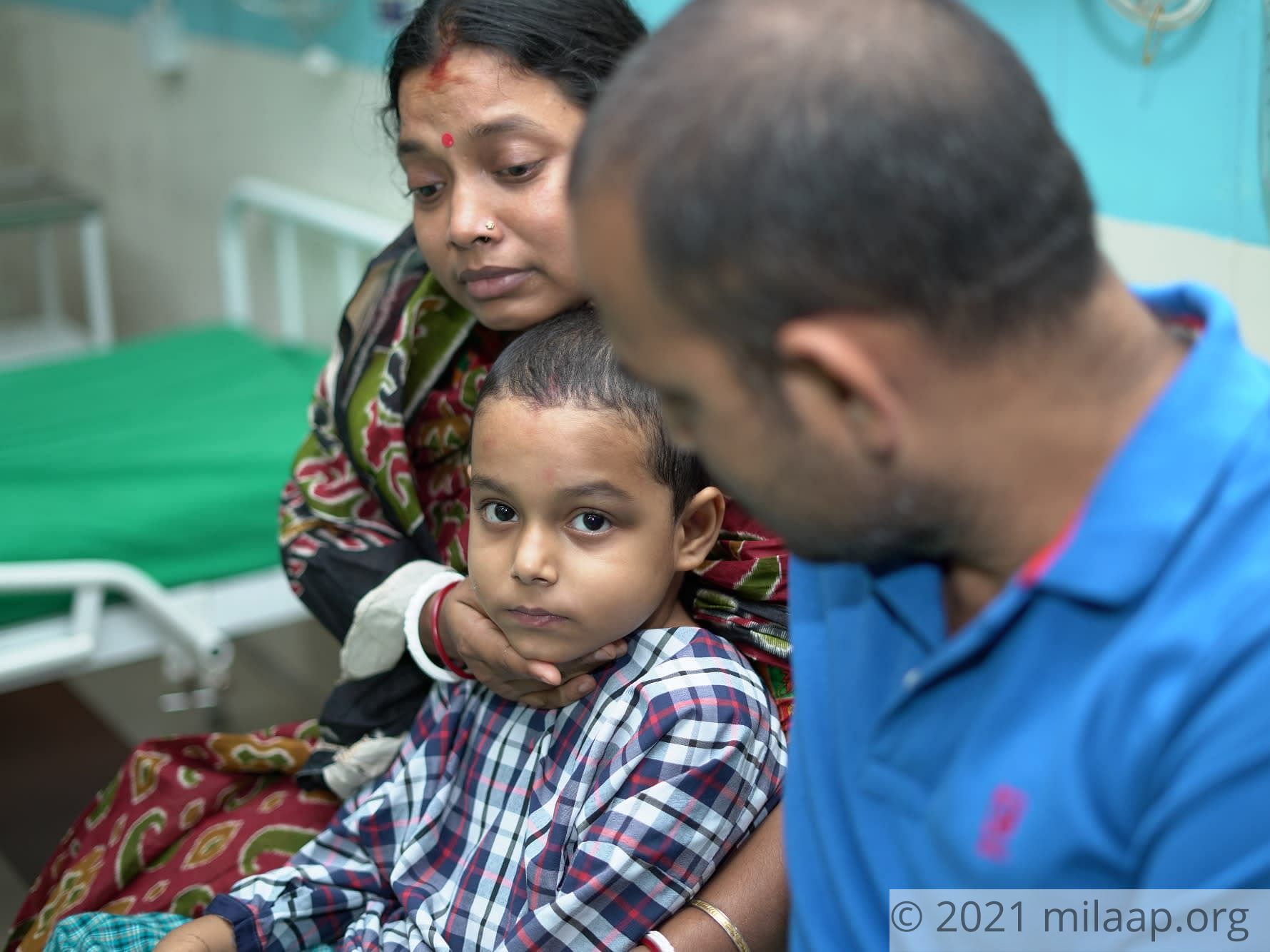 He needs chemotherapy to survive
"About a month ago, my son came up to me and complained of his fingers aching. I thought he might have hurt himself but the pain just kept intensifying. Even the medicines given by the doctors couldn't relieve him of the pain and then his toes started to hurt too. But we never imagined that it would be cancer!" - Shampa, mother

5-year-old Sarbharta suffers from Acute Lymphoblastic Leukemia, a severe type of blood cancer. He needs to undergo immediate chemotherapy to survive.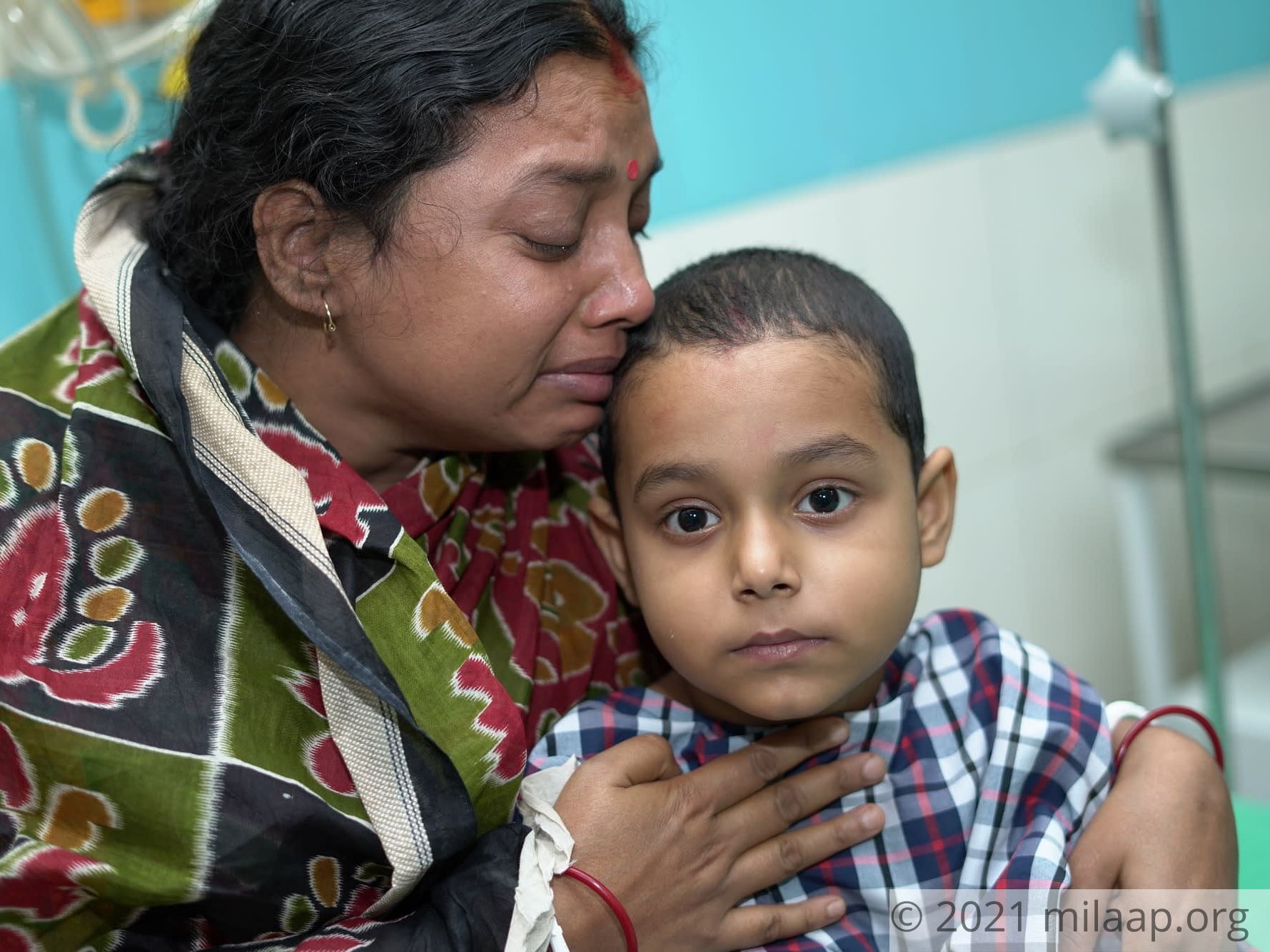 I wish I worked harder, saved a little...I am failing to save him
When the doctors confirmed his condition, Raja Ram ran pillar to post and started putting together all the money he could. He barely had any savings so he borrowed money from friends and relatives to start his child's treatment. But he struggles to continue it.


"I do odd jobs for a living. Every rupee that I earn, goes into putting the food on the table. I wish I had done something, worked harder, saved a little…the inability to save my child is killing me. I am unable to afford even a single injection now, I have exhausted every rupee. Without the treatment, I will lose him and I will never be able to forgive myself for that. I am failing to save him." - Raja Ram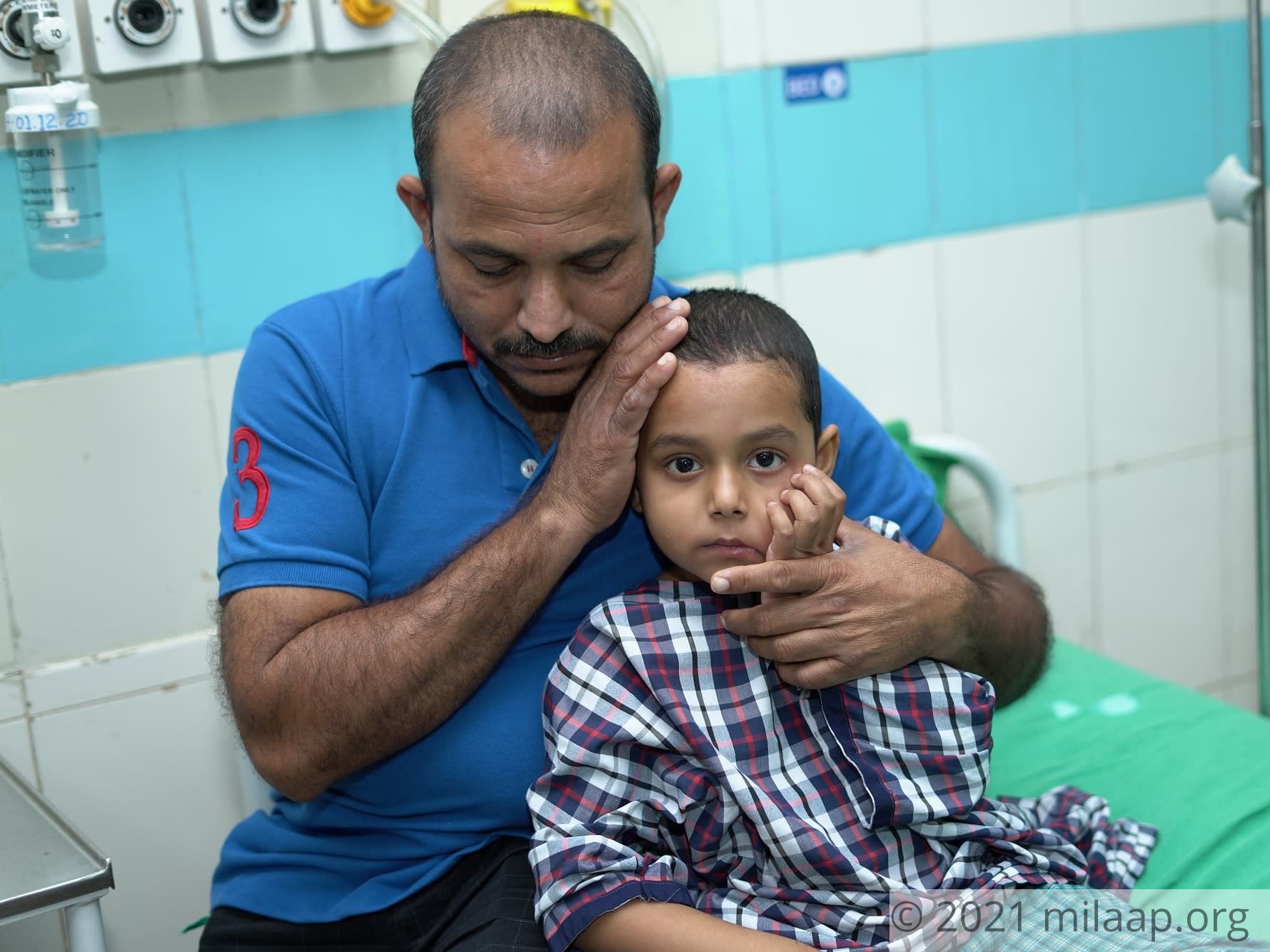 A day costs more than my monthly income, you are my only hope
Raja Ram sleeps outside in the waiting hall, unable to go home. He fears that something might happen to his son when he is away. While Sarbharta's elder sister eagerly waits for him to return home. Every time she calls, she has only one question; when will everyone return home and it terrifies the parents to even think, what if their child doesn't make it.


"My son is getting weaker by day. Only chemotherapy can stop the cancer from spreading and save my son but I can't afford it. Even a single day's cost of the treatment is more than what I earn in an entire month. Please help me save my son. You are my only hope." - Raja Ram
These parents are in desperate need of help. Your contribution can give this little child a second chance at life and save him from this horrible fate. Click here to contribute.