Santosh(6) was 3-months-old when his mother, Saritha was told that her son is not suffering from a plain cough and cold but a severe heart condition. The doctors said that he would need 3 surgeries by the time he turns 10 or else he won't be able to survive. Saritha's world came crashing down; she had never expected this. Saritha's husband, Balasubramanyam, was an alcoholic even until 2 months ago. He was never the one looking out for his family, putting all the responsibilities on Saritha's shoulders.

"Everything changed for me that day. Initially, I couldn't believe what I heard but slowly the reality started sinking in and I knew if I didn't do something, my Santosh won't live," - Sarita, mother.
She started learning tailoring to get her son treated
"My husband has never taken up any responsibility for the household. Had it not been for my mother-in-law, I wouldn't have been able to bring up my two children. Most of the days, mother and I went without food and fed the kids. But when Santosh's condition got diagnosed, I knew I would have to do something. So I started learning tailoring and soon started my own work at my home in a small village in Erode," - Sarita.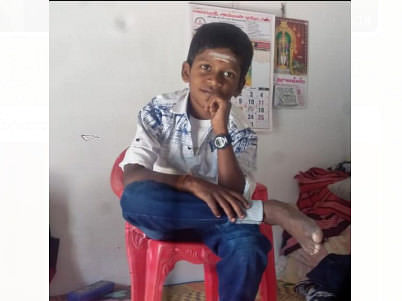 Santosh got his first surgery done when he was only 1. Before that he was unable to even walk on his own. His mother had to hold his hand every time he got up from the play or wanted to play with his sister. He would faint even if he walked two steps. All that got better with the first surgery but last year again, he needed the second one.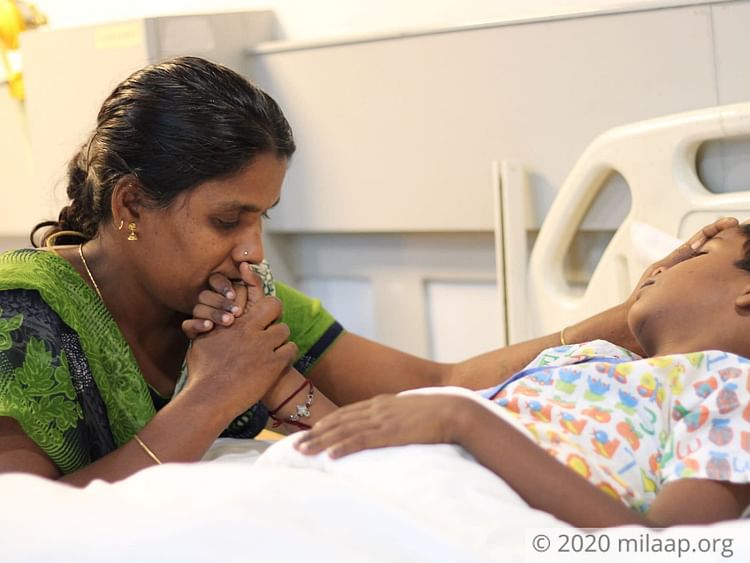 Santosh would still catch a cold and had breathing problems
He was going to school but even the slightest change in the weather would make him sick. His breathing problems persisted. When Saritha took Santosh to the doctor, he said it was time for Santosh's second surgery. So last year, Saritha used up all her savings and even borrowed from her neighbours to get that surgery done.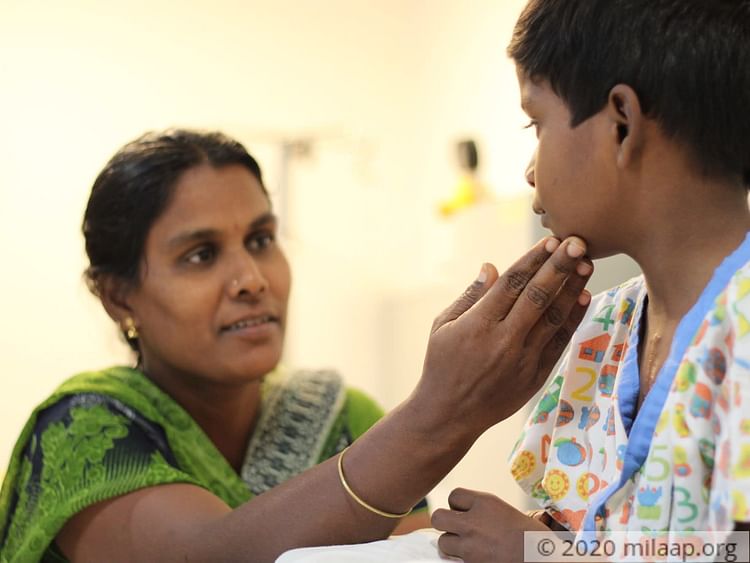 "It was difficult, but I managed somehow. And he was getting better. He started going to school regularly and was doing great at studies. I thought my worst nightmare was over, I thought he wouldn't need the last surgery," - Saritha.

But during one of his regular check-ups, Saritha found out that Santosh would need his last surgery very soon. The doctors have said that it is the only way he can be cured completely.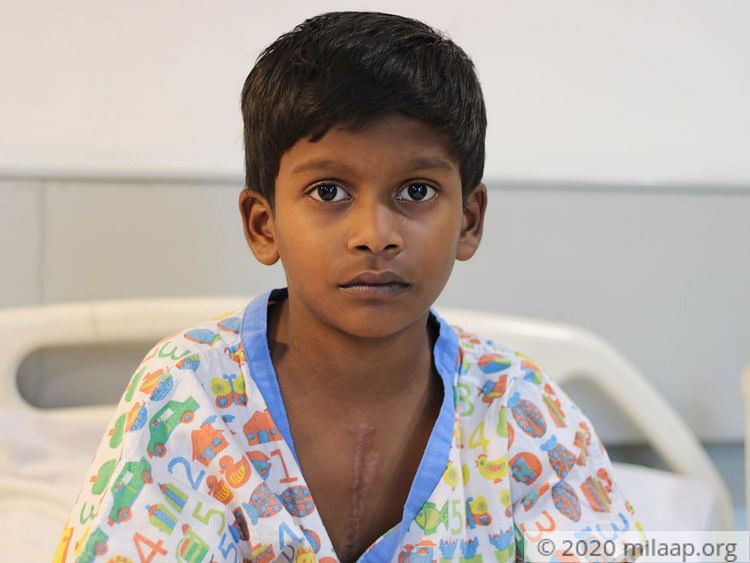 "I used to earn Rs 250 in a day, now for the last few months there has been no income. My savings are over and there is no one now who can help me with my son's surgery which would cost me 6 lakhs. I need your help, please save me," - Saritha.
This mother is alone in her fight to save her son. He needs an urgent surgery to cure his failing heart, your generous contribution will help them