"I didn't know my heart could hurt like this. No parent could ever bear such a pain! When we found out our son had cancer, we had resolved to fight it, we had thought that we could save our boy from a tragic fate, an untimely death.

But just two months after he was declared cancer-free, the wretched disease came back! And it's so serious now that he may only have weeks left before... before he..." — Shankar, father, breaking down
Little Santhosh is barely 2 years old and already battling death for the second time. In this time of need, you're his only hope.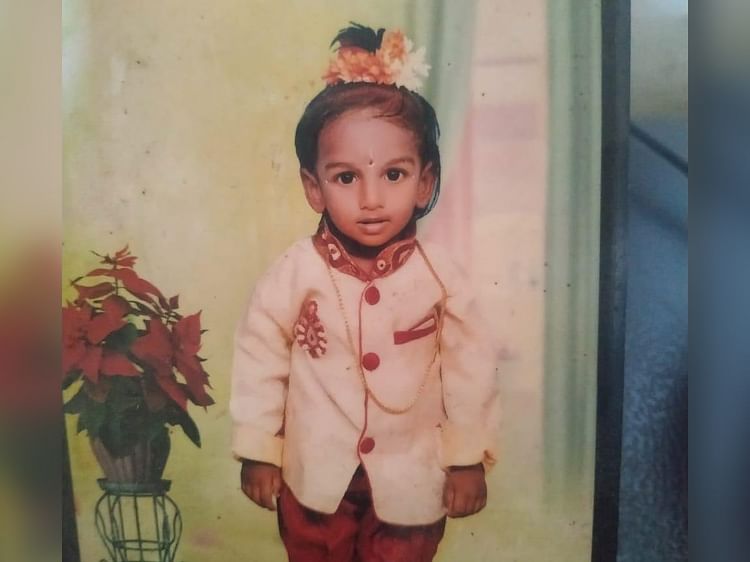 When little Santhosh developed a fever last May, his parents tried their best to get him treated. With the pandemic reaching unprecedented heights every day, getting medical attention and medicines, in general, haven't been easy, even for something as simple as fever.
"We hadn't known at the time that it wasn't just a simple fever, though. It lasted a whole month no matter what we did! Finally a test ended up revealing the truth...

That our son had cancer! That he would die if we didn't do something about it!

" — Shankar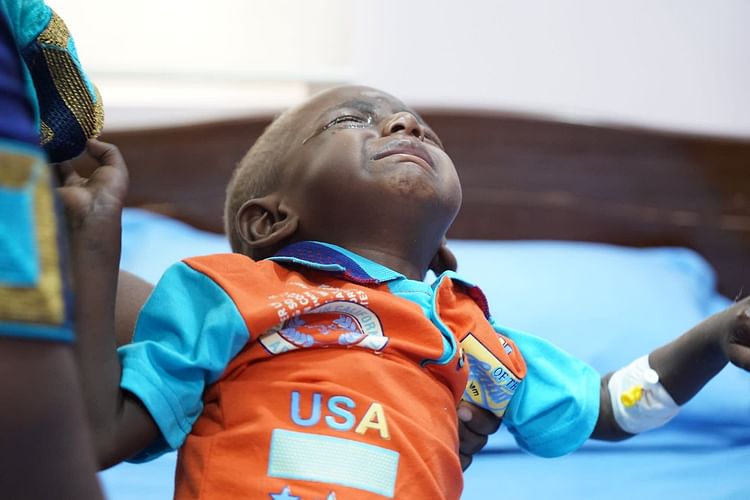 They fought fiercely for their boy and thought they'd won the battle
"For four months they treated him with all kinds of medicines and injections. Because of the pandemic, we were at a point when we were even struggling to afford food. I had no work for so many months, and neither had Mohana. Every last rupee we had we put towards his cancer treatment. And when that wasn't enough, we even borrowed money. We left no stone unturned.

When the doctor finally came and told us that the cancer was gone, it'd been the happiest day of our lives. But, we never expected something like this...

"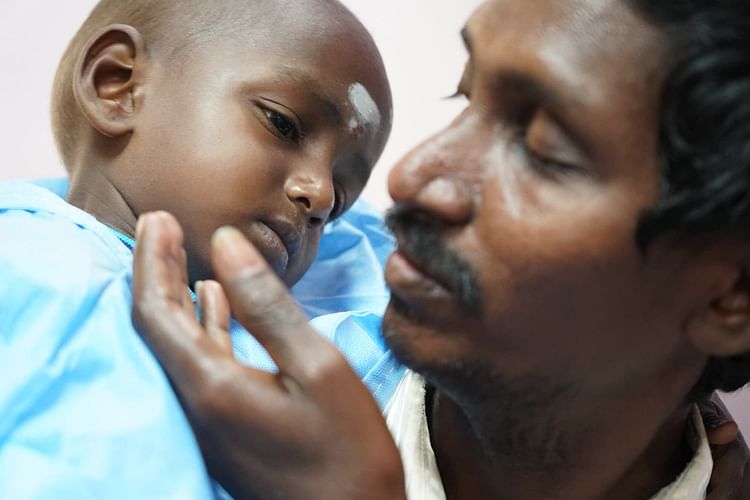 Once an active toddler, he's been reduced to a shell of his former self
Right from birth, young Santhosh was an active little boy, exactly what his parents had been hoping and praying for. Though he kept them busy all day with his antics, they could not have been any happier. But now, fighting cancer again for the second time, even before his third birthday has left the little one in a state of constant fear, tears, and pain. Doctors have recommended a bone marrow transplant, but that's a procedure that's far beyond the reach of a family like Shankar's, a simple mechanic, even if they weren't already in financial ruin.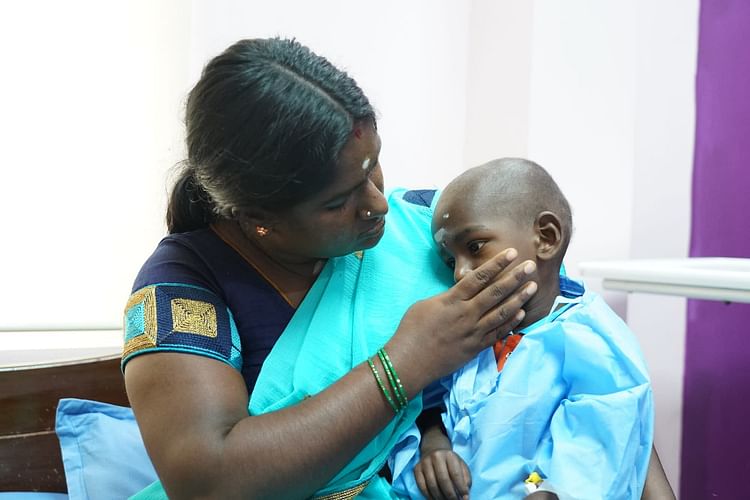 We don't know what to do anymore...
"The first time we fought this, it hadn't even occurred to us that there might be a second time!

We are completely unprepared for this, but does that mean we have to lose our son as a consequence?! He's still a baby!

Please, we have no other option; your kindness and generosity is the only thing that can save our son now!"