Sanskar is almost 2 years old

but he is nothing like other children his age.

He can't walk, he can't utter a single word or even crawl on his own

. Ever since he was 2 months old, the

hospital became his second home and he doesn't know a life outside of it.

His stomach aches constantly, leaving him writhing in pain, and his hand is covered with bandages to keep him from pulling out the tubes attached to his body. The little one has no choice but to bear the painful treatment as it's the only way for him to survive.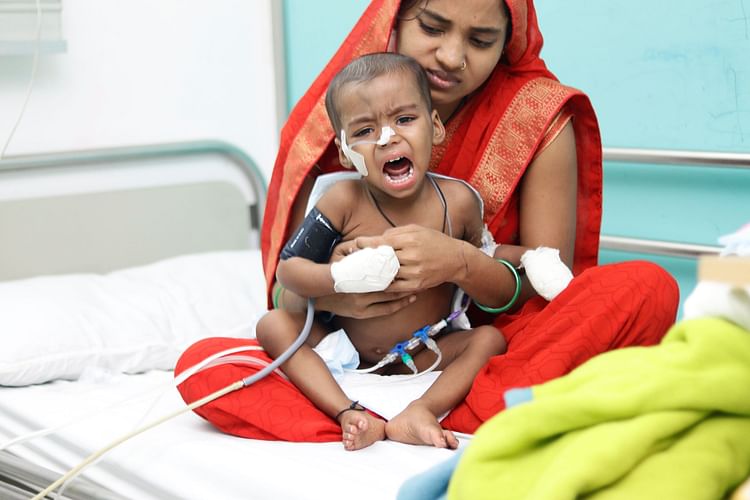 He suffers from a life-threatening blood disorder
"

Sanskar was just two months old

, when we noticed that he was getting very weak. He had stopped feeding and his health deteriorated very fast. The local doctors couldn't tell us anything and it was finally a city doctor who told us that his body has stopped producing blood. He said only immediate blood transfusion can save Sanskar. But we had no idea that this would become a regular thing…" - Sarita, mother.

Sankar suffers from

Congenital Dyserythropoietic Anemia (CDA)

, an inherited blood disorder that affects the development of red blood cells. He needed an immediate bone marrow transplant to survive which saved his life but the battle is far from over, he contracted

Graft versus Host Disease (GVHD)

, a post-transplant complication that occurs when donor bone marrow or stem cells attack the recipient. Sanskar needs continuous medical treatment to completely recover.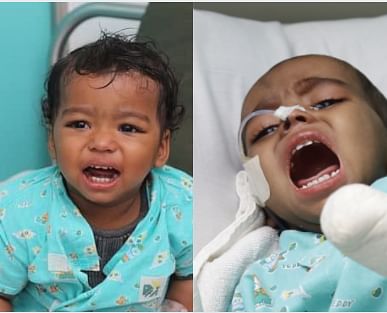 They sold their land and house to keep their son alive but it's not enough
Ajay is a vegetable vendor in a small town near Gorakhpur in Uttar Pradesh. He earns not more than Rs 200, a day. The poor man didn't know how to afford the transplant, which was the only way out for Sanskar. He sold everything he had to keep his son alive. Now, even though he managed to get Sanskar the transplant, he is failing to afford his post-transplant treatment.


"I never earned a lot of money, but it used to be enough for our family. Since the last 6 months, however, we don't have enough to even afford food. We haven't gone back home and stay here at the hospital and I am unable to earn any rupee.

We are so close to taking Sanskar home, recovered and healthy, but I am unable to afford his treatment cost any further.

" - Ajay, father.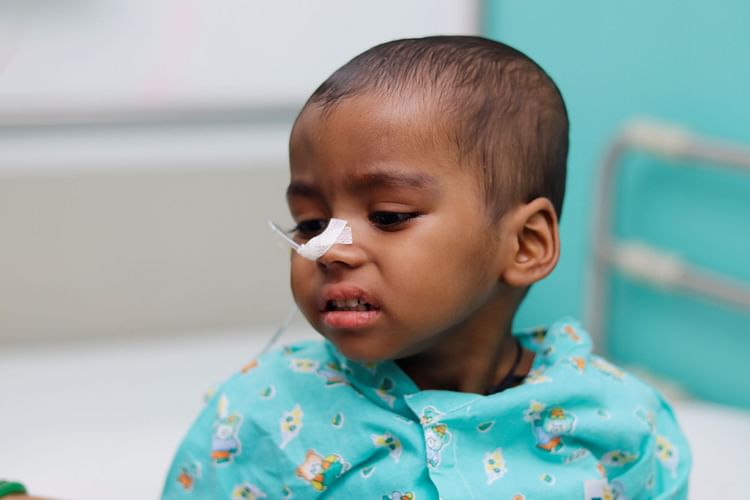 Only you can help
Ajay has spent over 30 lakhs in the last couple of months. Sanskar's condition is worsening day by day and without his post-transplant care, everything these parents did so far will have been in vain and they could lose him. Ajay is scrambling for funds but knows well enough that without your help he won't be able to save his son.


"He is just a baby, he deserves to grow up healthy and lead a happy life. But I am not even able to afford the treatment that can save him. Please help me,

" - Ajay, father.
A generous contribution from you can save Sanskar and bring happiness back to this family. Click here to donate.