"I'm the shortest guy in my class. I don't feel that confident at times because I'm not like the other boys. I'm unable to compete with them in study or games. I feel very weak and get tired soon. Sometimes, my mind just does not work. I love cricket but I can't play for long. I know I have a dangerous disease and my parents are taking me to the doctor even though it's costing them a lot. I want to help them…study well and become an officer someday but I fear my body won't support me."
- Sanju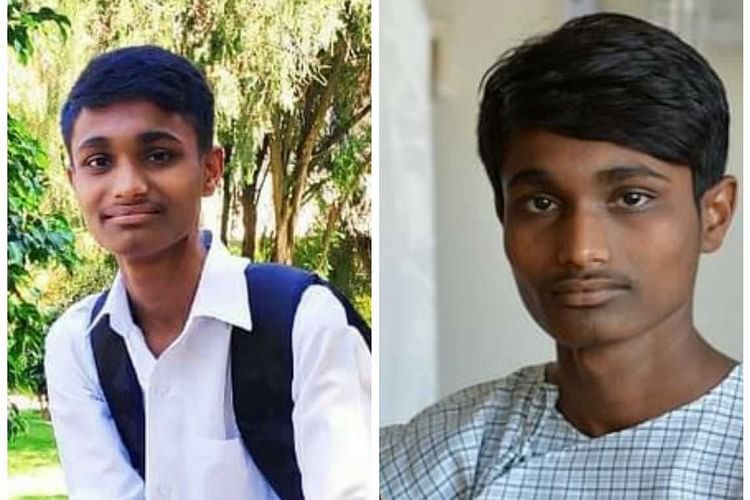 His nose and mouth bleed often, this disease is killing him
Four years ago, Sanju was diagnosed with a rare blood disorder called Fanconi's Anemia. His bone marrow cells have stopped producing enough red blood cells required for his growth and development. This has resulted in his stagnant growth. He often suffers from bleeding from the nose and mouth, and also has blood spots in his stool.


"I just don't understand what is happening to me. I fear whenever I see blood and it is happening so often now. Am I going to die? I don't want to..." - Sanju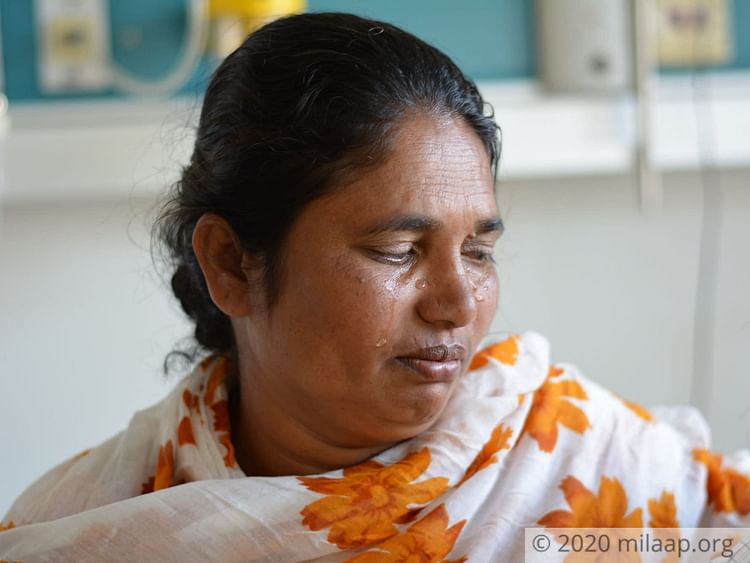 "Earlier Sanju used to often faint in the school when he played for too long or stood in the morning prayers. The first few times, teachers thought it must have been due to the hot weather and fatigue, but when it kept repeating so they called us to school. I just told the teacher that he is weak and undergoing some treatment... I didn't want to tell them the truth. How can I tell them that my son is dying? Now, I just can't hide it anymore, he can't even stand without his feet trembling." – Reena, Mother

Sanju needs to undergo a bone marrow transplant at the earliest. His health condition has worsened where any further delay can turn fatal.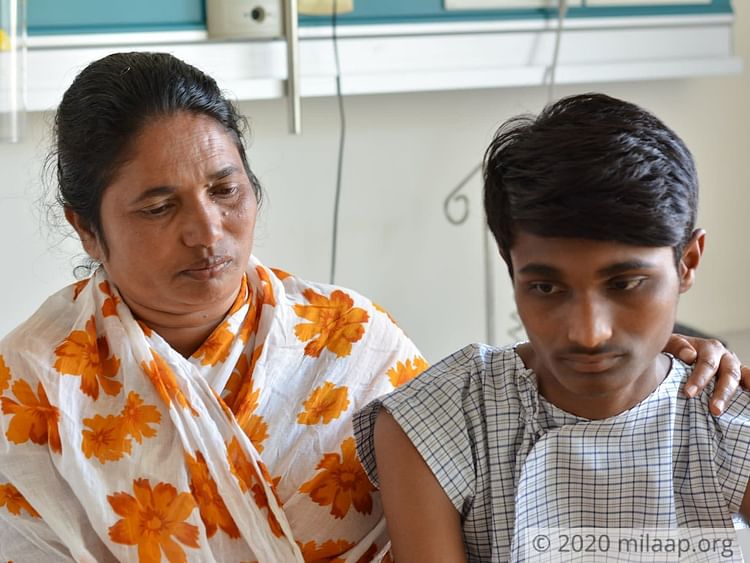 All my efforts will go in vain…if I cannot save my son
"I am a helpless father; no one should be in my position. I have nothing to call as savings. My only wealth is my four kids and if anything happens to them I will not be able to live. Ever since Sanju's disease was diagnosed, I have not taken even a single day's leave. I go wherever I find a job to earn any extra money. All of it feels worthless now as I need 32.5 lakhs to save him…It's not an amount that a coolie like me can even dream of." – Holiya, Father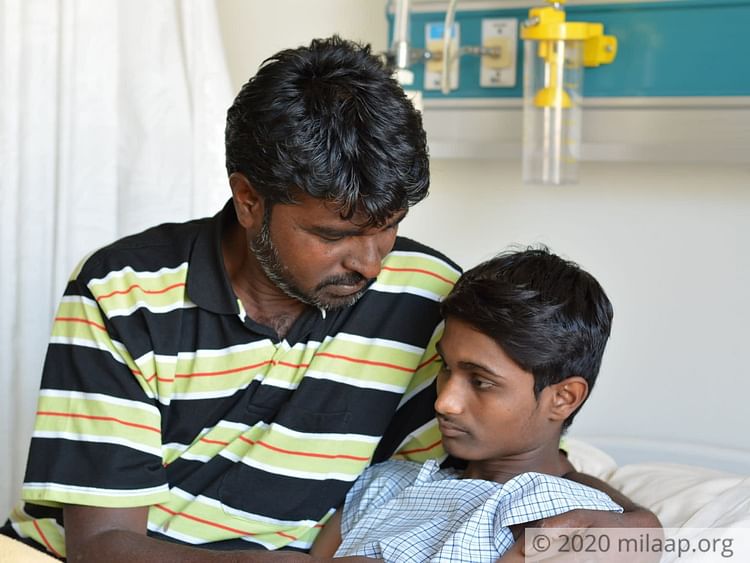 These parents need to arrange for the transplant in less than a month. They have no one to turn to except strangers like you who can save their son's life. Kindly come forward and donate generously for Sanju.