It all happened in just one day. Just a single day. On the morning of the 3rd our daughter was fine, she was up and about as usual. That night, though, she started feeling feverish. By the next morning she was burning up. We took her to a clinic and got her some tablets but...
When we went to check on her that night, we found her unconscious in bed! She has been in a coma ever since, and doctors are saying she could die at any moment!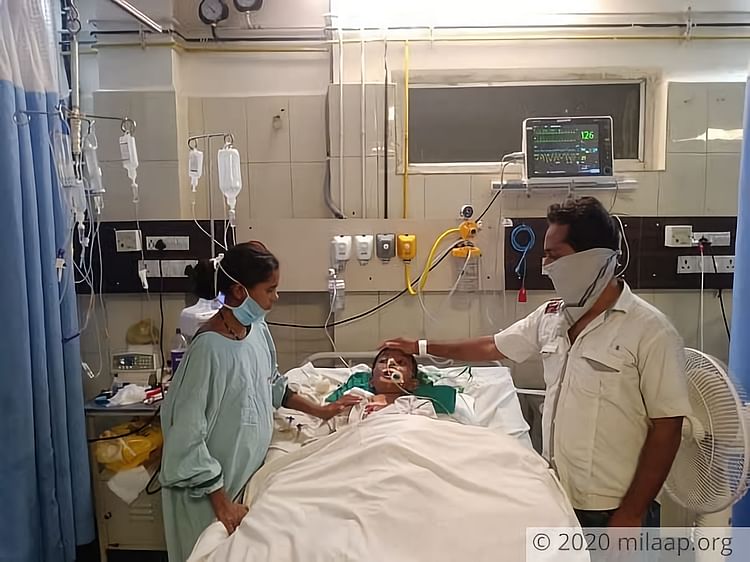 The sight that Shyam and Vandana were met with on that fateful night is something neither of them will ever forget. Their precious daughter, the light of their lives, appeared to have soiled the bed, and had also vomited, all while she was unconscious. As she was lying on her back, the poor girl was moments away from choking to death right then and there. The panicked parents grabbed her and rushed her to a local hospital.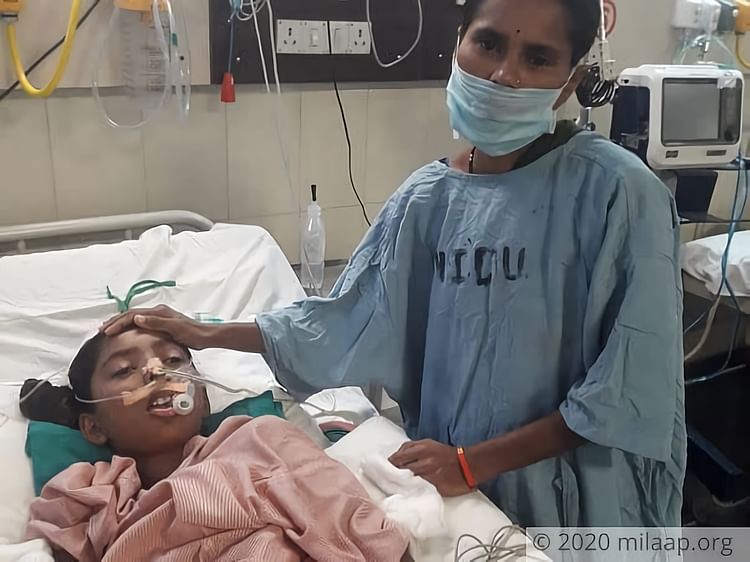 Her mother had to keep checking if she was still alive
"

They immediately ran some tests and told us this was a problem they wouldn't be able to handle, which terrified me even more than I already was. We had to get her to a hospital nearly 150km away, and the whole time I had to keep checking if... if she was still alive.

Shyam kept trying to talk to her, but she just wouldn't wake up. And she still hasn't! They have told us that she has some dangerous infection in her brain, and only long-term ICU care can cure her."

— Vandana, mother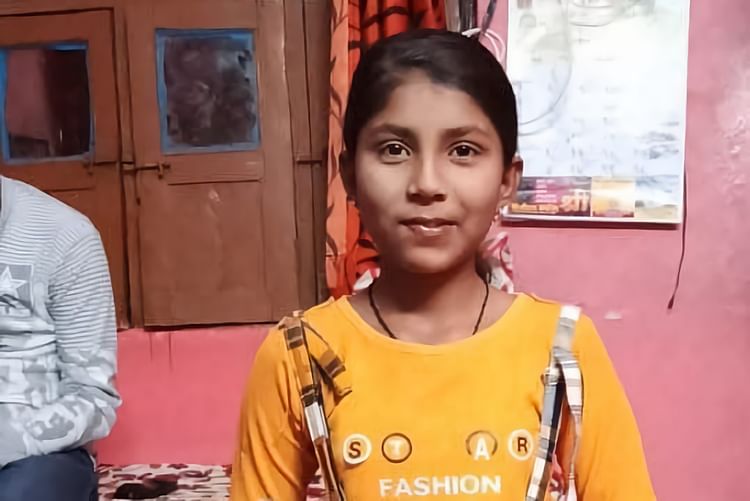 The infection is in her brain, she will die without treatment
Little Samiksha has a rare infection called Japanese encephalitis, most likely as a result of a mosquito bite. While it's relatively harmless in a majority of the people who get it, in some cases it can be life-threatening, especially in children. Unfortunately, Samiksha's is one such case. With the infection having taken strong root in her brain, this 11-year-old is on the verge of death as you read this. But Shyam has already spent everything he has and more; he can't afford her ICU care.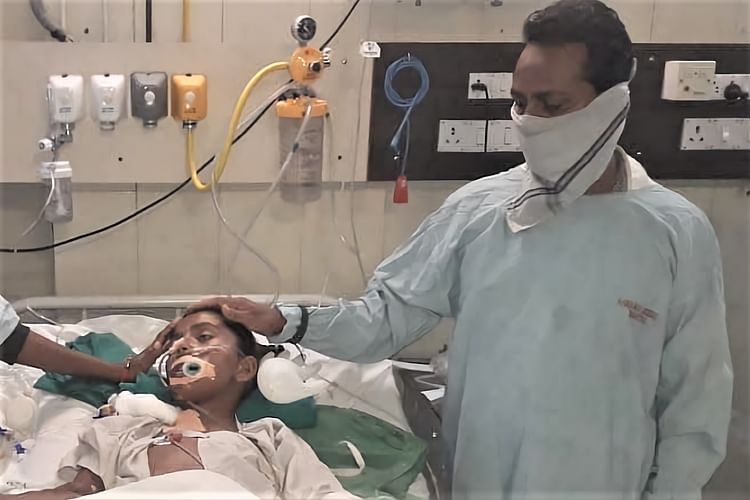 He could never forgive himself if anything happened to their daughter
"I'm a farmer, and so is my wife.

We've never had much money and we never needed it either. We were happy with what he had. But today... now... I'm cursing myself for being so poor.

For being unable to save our Samiksha. I would never be able to forgive myself if anything happens to her, if my little girl... if she..."

— Shyam, unable to continue