"He can't express what he's feeling, or say that he's in pain. He only cries at the smallest discomfort and asks me for food when he wants to eat. Why is it that this small innocent child has been given such a cruel fate? Why are we having to face such hardships, when we're already in such a difficult situation because of poverty? How much more do we have to endure?"
- Kumela, mother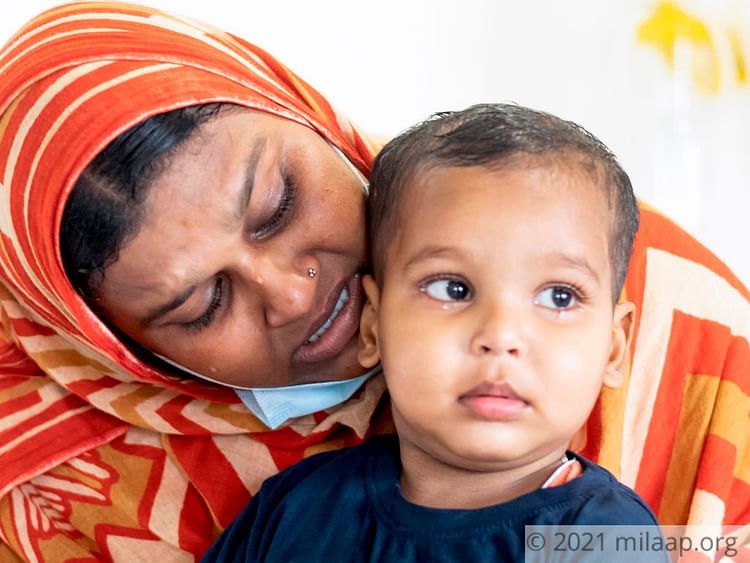 Several tests and blood transfusions later, they realized what was wrong
About 5 months ago, the happiness and laughter in the Mallik household turned to worry and fear, when 2-year-old Saif's body began turning pale. His appetite had also reduced and he was visibly weak. Upon a doctor's consultation, his initial blood reports revealed that his haemoglobin and platelet levels were extremely low. He was given blood transfusions and for a while, it seemed like Saif was doing well. Until he wasn't.


"Only a month later, my boy turned pale again - like there was no blood in his body! We shuffled from one hospital to another, from Kolkata to Bangalore, and back to Kolkata. He underwent over 20 tests that came out normal and several blood transfusions, still they couldn't figure out the cause. Finally a bone-marrow test revealed the truth. The doctor sat us down and explained to us that ourtoddler was suffering from blood cancer. I felt my heart stop at the news. I wasn't prepared to hear that a dangerous disease is claiming my child's life." - Sajahan, father.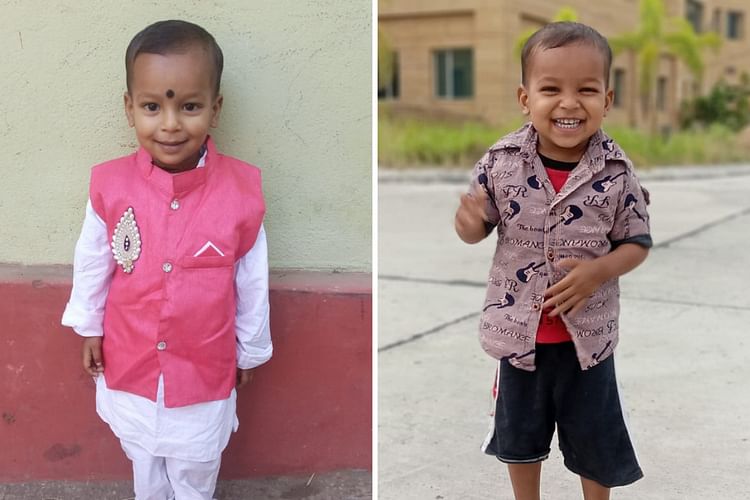 He needs to start his treatment at the earliest, or the cancer could spread
Baby Saif was diagnosed with

Acute Lymphoblastic Leukemia (ALL)

, a type of blood cancer that starts in the white blood cells (WBC) in the bone marrow. This cancer is a rare occurrence in adults, but the most common type of cancer in children. If left untreated, ALL can invade the blood and spread to other organs.

The only way Saif can recover is with prolonged treatment. He is currently on medication until he can begin his treatment, and has been showing slow signs of improvement. But he needs to undergo 5 to 6 cycles of chemotherapy and regular blood transfusions to beat cancer.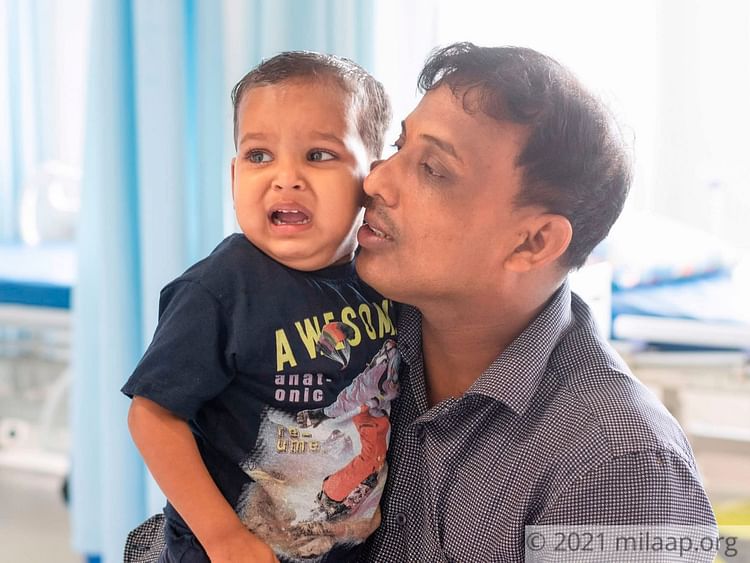 Saif's older brother hasn't gone a day without asking for him
"Our older son is 9-years-old. Since we haven't been home in a while, he's been extremely on edge. He stays with his grandmother and video chats with me every night. He and Saif are so tight-knit, they share a precious bond. It kills me to have left him there, but we had no choice. He begs me to take him with us, because he misses his baby brother and wants to stay by his side." - Kumela
Only a daily wage labourer, his father can't afford his son's treatment
Hope sparked in these parents when they learned that their son could recover with treatment. But the price it came at left them aghast. Only a labourer, Sajahan can never meet the expense of INR 10 lakhs. And because of Covid-19 and the floods that have devastated most of West Bengal, things have been especially difficult for this family. Sajahan barely has enough money to put food on the table, let alone pay for his son's costly treatment.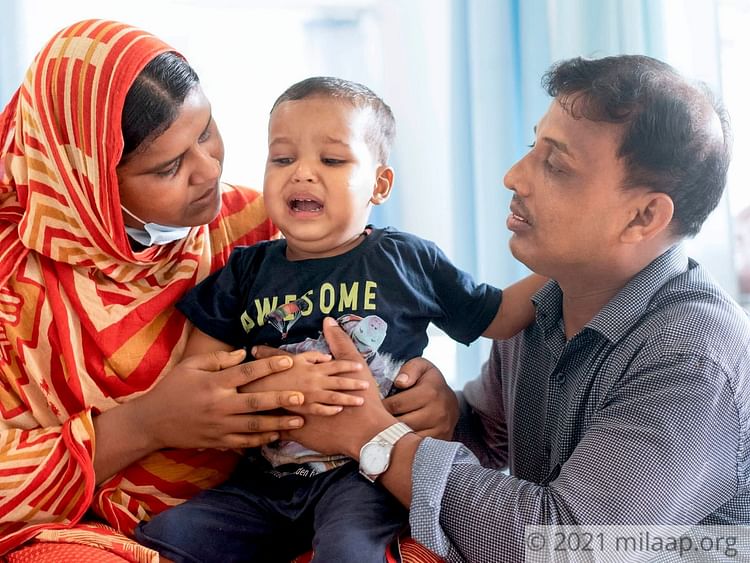 "After begging and borrowing from anyone that would help me, I have spent 2.25 lakh rupees to get my son treated. But that is not enough. The cost of his treatment is five times the amount I have spent, and there is no way I can afford that much. It breaks my heart every time I look at Saif and see an innocent smile on his face. At this point I have no one else to turn to, but you. I am poor, bit I am not ashamed to ask for help if it means saving my son." - Sajahan.
Your contributions can help Saif get the treatment he needs to be cancer-free. Click here to donate.