"It is a nightmare! First it took away my husband 6 years ago and now it is threatening to take away my child too. What have I done so wrong to deserve this? Why is Allah punishing my little boy like this?"

12-year-old Sadiq suffers from Acute Lymphoblastic Leukemia, a type of severe blood cancer. He needs continuous chemotherapy to survive this disease but his poor single mother is unable to afford it.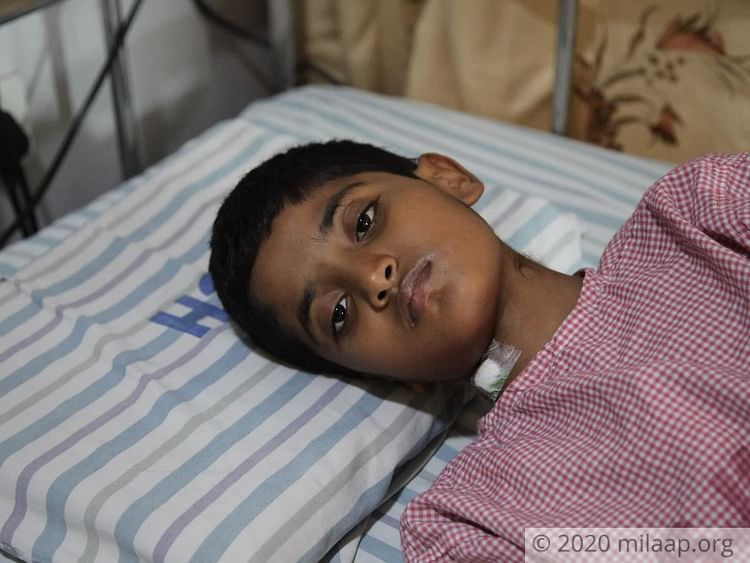 She was forced to leave her in-laws house
In 2014, Sadiq's father was diagnosed with liver cancer. But it was too late by then, the disease had already advanced to its final stage and he passed away within the next few weeks. Salma was forced to leave her in-laws house as there was not much support from their side. She came to live with her parents along with her two young children.


"After all that had happened, I started a new life here and was very happy and content. My children have been very understanding of our financial situation and never troubled me for anything. But never even in my worst dreams did I think that my child would have to go through such a horrible disease. I fear that he will meet the same fate as my husband, I fear that I'll lose him." - Salma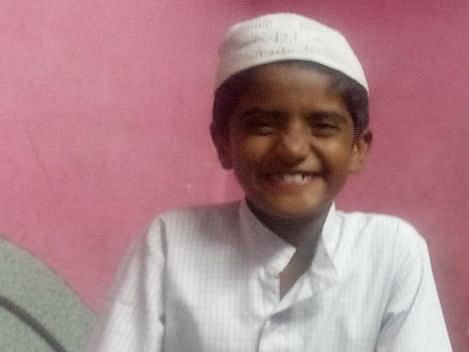 Affording the treatment is an uphill task for Salma, she needs help
Sadiq used to be a very active child. Along with studying, he would also help his mother do her chores and used to play a lot with his younger brother. But ever since his diagnosis last month, the little boy either just sits at one place or prefers to sleep as he feels tired all the time.


"His blood levels keep going down and we have to rush to the hospital for blood transfusions. Doctors have told us that his treatment needs to start at the earliest or we might lose him. We are doing all we can to be able to afford it and we somehow managed to afford his first cycle of chemo too but it is not enough...it is not enough to save him." -Munir, Salma's brother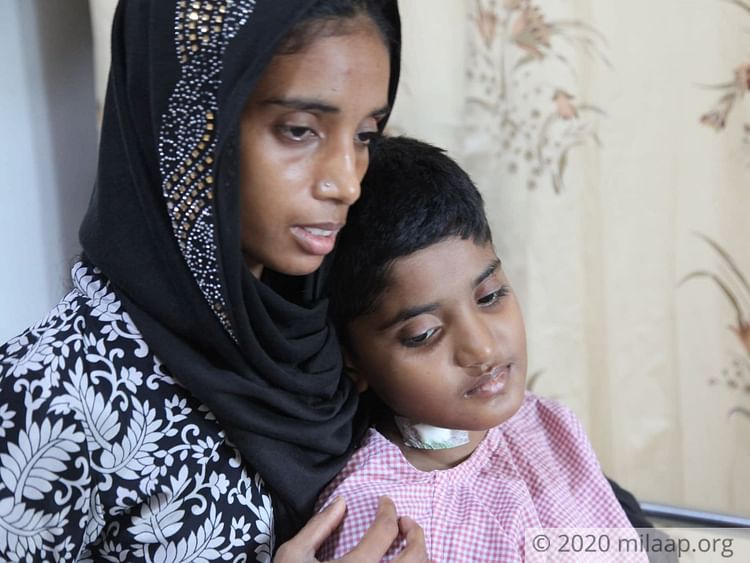 "We make Agarbatis ( incense sticks) for a living. We hardly make enough to even meet our daily needs, how will we afford this treatment? We've borrowed from everyone we know and sold everything we can. We are helpless now. Please help us, I beg you!"
You are her only hope. Only you can save Sadiq from the clutches of cancer. Your generous contribution can give this child a second chance at life. Click here to contribute.