"Her disease hid within her for years and we had no idea. I just wish there were symptoms, I wish I knew it before it got this severe. It has taken its worst form now, making my child suffer miserably. I wish I was the one with a failing liver, she is just a little girl." - Jyotshna, mother
4-year-old Saanvitha suffers from Wilson's disease, a chronic genetic disorder that is causing her liver to fail. If not treated immediately, this child will lose her life.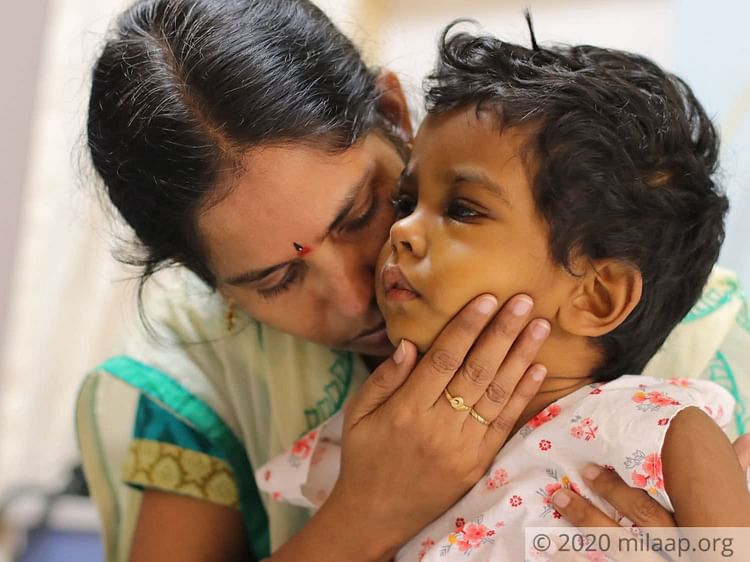 Her disease is sucking the life out of her
"We thought it to be a normal fever but it was just the beginning of something so bad we possibly couldn't imagine. Her body started becoming pale, her face and stomach started to swell and it is just didn't go away. My little daughter is always tired and has frequent stomach aches. It's as if this horrible disease is sucking the life out of her slowly." - Narsinga Rao, father

In just one and a half month, this beautiful little child who's smile won hearts, has turned into someone these parents can't recognize anymore.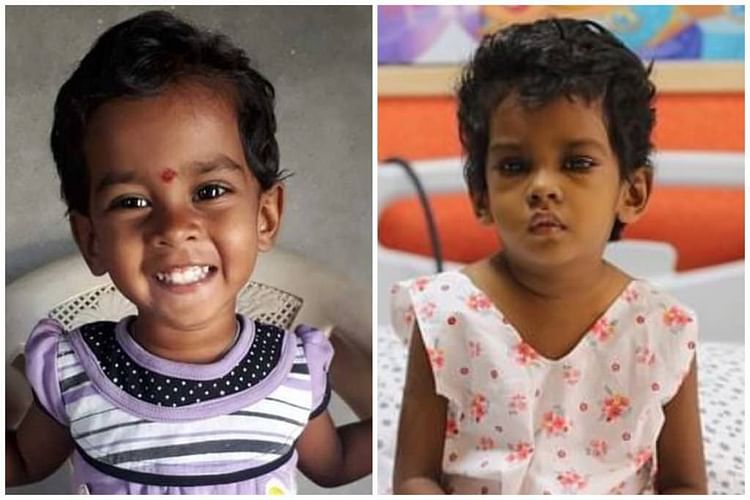 I fear to losing her forever
"I miss my talkative little girl. It's so painful to watch her cry in pain, she screams 'amma' and holds her stomach hoping I would do something to take away her pain but I...I am unable to do anything. I feel so angry and helpless. I fear that this disease will take away my daughter from me. I don't want to lose her."- Narasinga

After coming back from her school, Saanvitha would always be excited to tell her mother all about her day. She would recite the poems she learnt and things she did, she was just like a normal child but now, she doesn't even have the energy to sit for more than a few minutes let alone run and play around like other children of her age.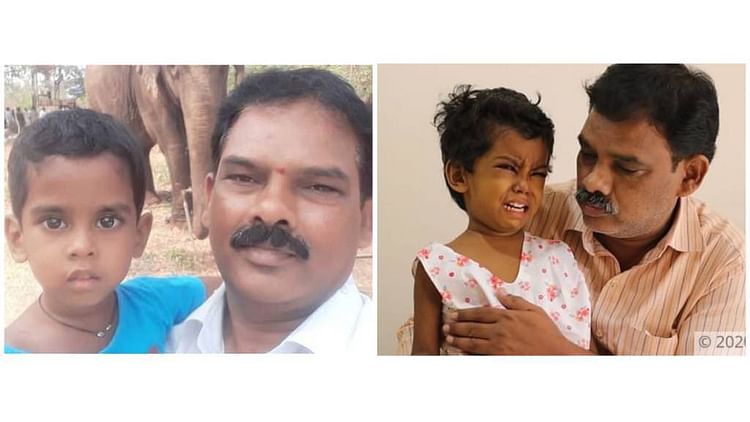 There is only one cure to survive - a liver transplant
"I work in a small company. What I earn was enough to live a happy life with my family but it's not enough to even afford my child's medicines now let alone a transplant that will cost me in lakhs. I want her to live, I want to pull my child out of this curse but I can't without help," - Narsinga, father.

The poor parents somehow managed the treatment so far by borrowing and taking loans. They have no source left and you are their only hope.


These parents are desperate to save their child but it is only possible with your help. They need your help to save their little baby. Click here to contribute.