"Everyone, all my relatives, are asking me to bring her back. They have all given up on her. They think she is dying and therefore,it's useless to spend so much money on her. Poor people like us often have to make such hard choices but...I am her mother. How can I see her die in front of my eyes and do nothing about it?" - Mumtaz Bibi, Reshma's mother.

Reshma (20) is battling cancer and is in need of urgent chemotherapy. But stranded in a new city, Mumtaz doesn't know how she can save her daughter.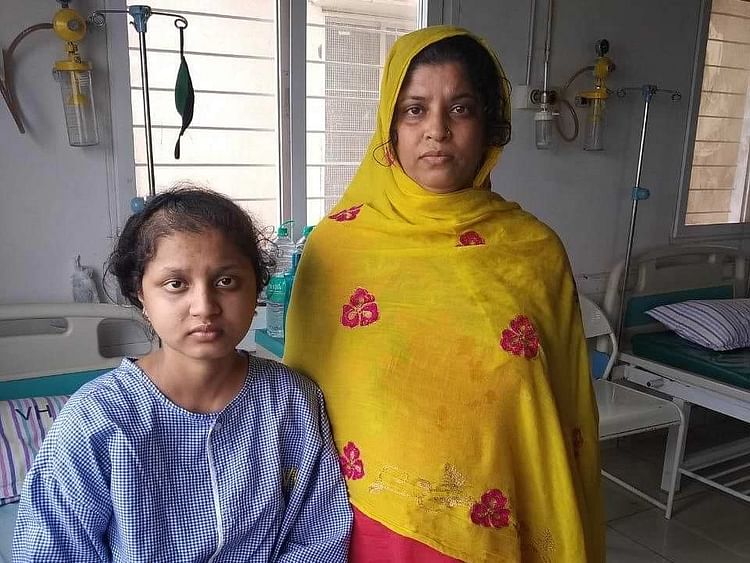 What seemed like a muscle pain turned out to be cancer
Reshma was having dinner with her family one night, a few months ago. Everything was normal - like every other night, the family was laughing over jokes and enjoying their simple dinner when suddenly Reshma complained of a shooting pain in her chest.

"We took her to the local clinic that night itself. They assured us that it was a muscle pain and gave her medicine. But her pain didn't go away, in fact, it increased with every passing day. Soon I found swellings all along her neck. When we took her to the city hospital, they suspected it to be cancer! They asked us to take her to Bangalore. I was shocked, she was healthy just a few months ago…," - Mumtaz.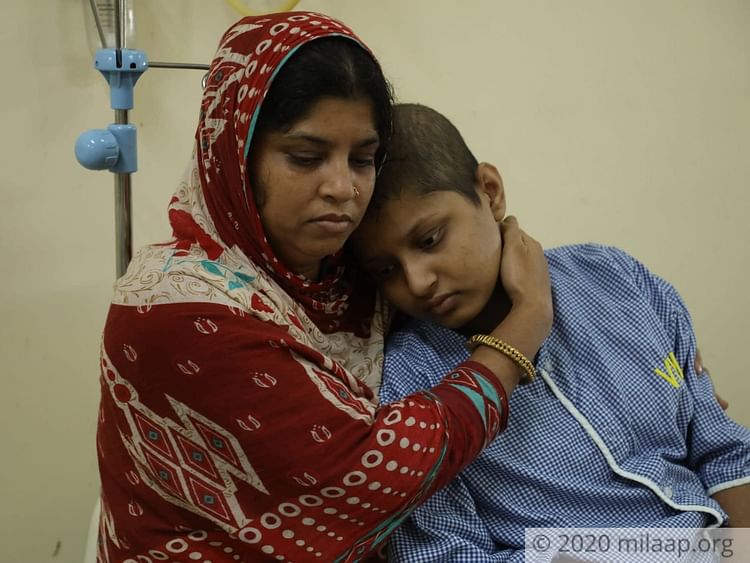 She took stitching classes to pay for her studies, she wanted to become a teacher
Born into a very poor family, Reshma has always seen hardship. There have been days when they have gone without food but Reshma is strong-willed. She never let those hardships come in her way of education. Solely, based on her own efforts and merit, she was in the second year of her graduation in a college in Murshidabad.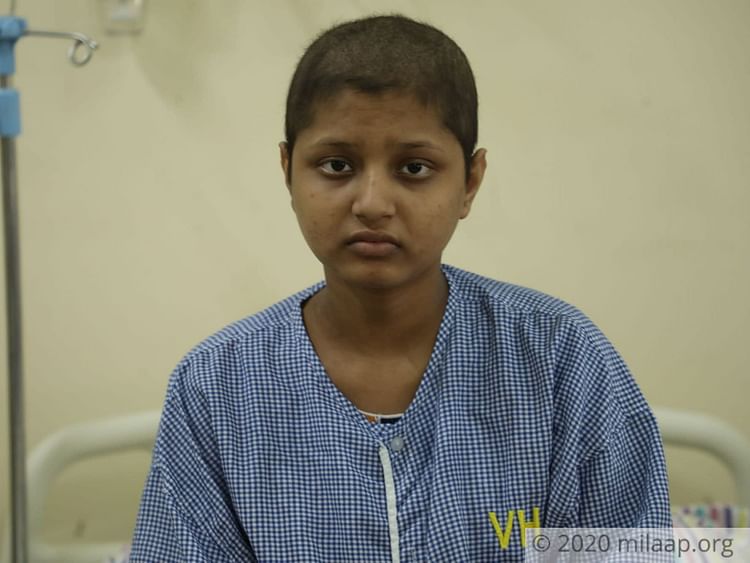 "My husband, Yousouf Molla, is a daily wager. He earns not more than Rs 200 a day. He struggles very hard to get us two square meals a day, he could have never been able to help Reshma with her studies. And my Reshma didn't ask, she started her own stitching classes and with the money she got, she paid her fees, got her books, sometimes even paid my son's school fees. At 20, she is so responsible. She deserves so much happiness and yet now she is fighting a deadly disease," - Mumtaz.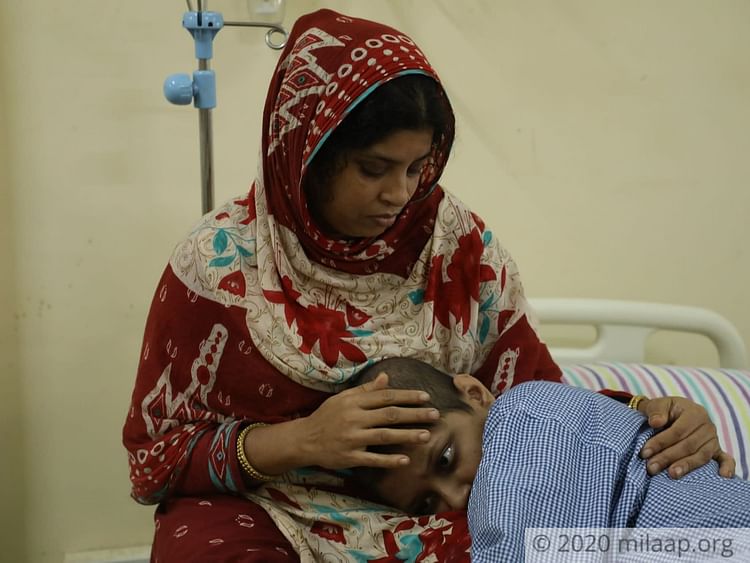 Why don't I have cancer too, I want to be with my sister
Reshma's 13-year-old brother misses his sister, he wants to be with her - especially now that she is going through so much pain. He even wishes to have cancer so that he can be in the same hospital as Reshma.


"My whole family...it's ravaged. My husband is down with fever after all the running around he did to afford Reshma's treatment. We don't know what we can do for Reshma. She needs 6 more rounds of chemotherapy and we have no money at all. We have spent over 2 lakhs already, there's no way we can afford 5 lakhs more," - Mumtaz.
Reshma is in a lot of pain - she is unable to sleep and sometimes even unable to eat. She hates looking at herself with no hair at all. 20-year-old Reshma wants to go back to her old life and she can with your timely help. Click here to donate.