"My child has lost 15 kgs in just one month! He doesn't have the strength to walk, eat or even move his hand, he is bedridden. Cancer is killing him, it is leaving his body as cold as ice and with no blood to survive. There is hope, he can be saved and he can live a normal life again but I will never be able to afford it."- Rudrapathi, father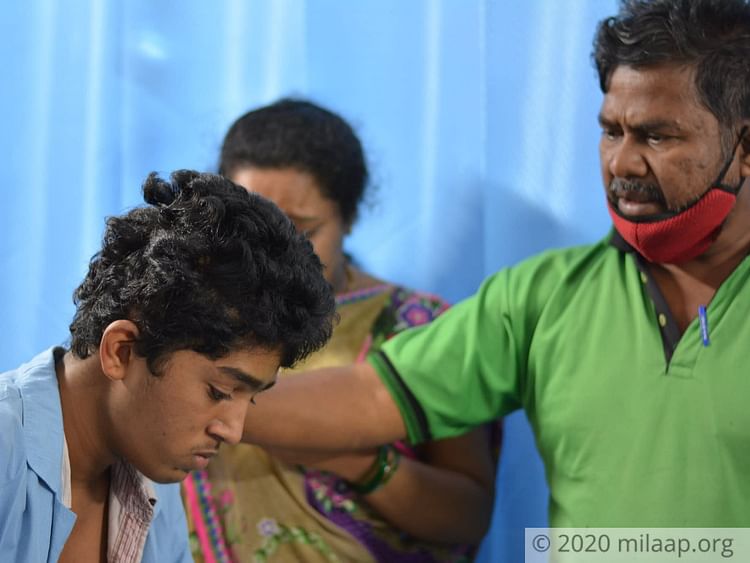 With each passing day his condition has only gotten worse
14-year-old Akash was diagnosed with Acute Lymphoblastic Leukemia ALL, a type of blood cancer in the month of October this year and ever since then, this boy's life has completely changed.


"He was coughing badly and was gasping for breath so we took him to the nearest hospital. It didn't even take much time before the doctor called us in and told us that it wasn't just cough, it was cancer. I just could not believe it that my child who never had any symptoms since childhood suddenly had cancer. Ever since then, with each passing day his condition has only gotten worse." -Seema, mother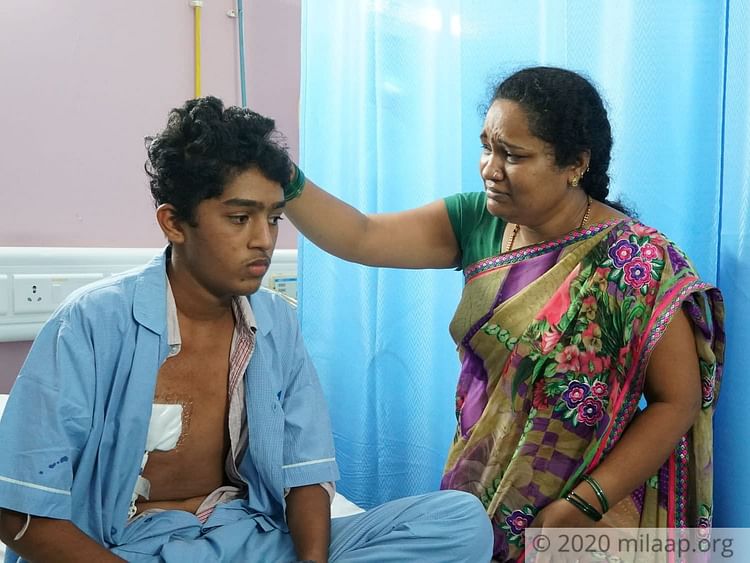 They sold their house to save Akash but it is not enough
"The only source of income for our family was the Kirana store that I used to run but with my child sick, I couldn't continue. So I gave that away for rent,Rs 100 a day, that is all we have right now, not a rupee more. How will I save my child like this?" - Rudrapathi

After giving the shop on rent and running pillar to post for funds, Rudrapathi sold the only valuable thing that he was left with- his house but still, it is not enough to bear the cost of his son's cancer treatment.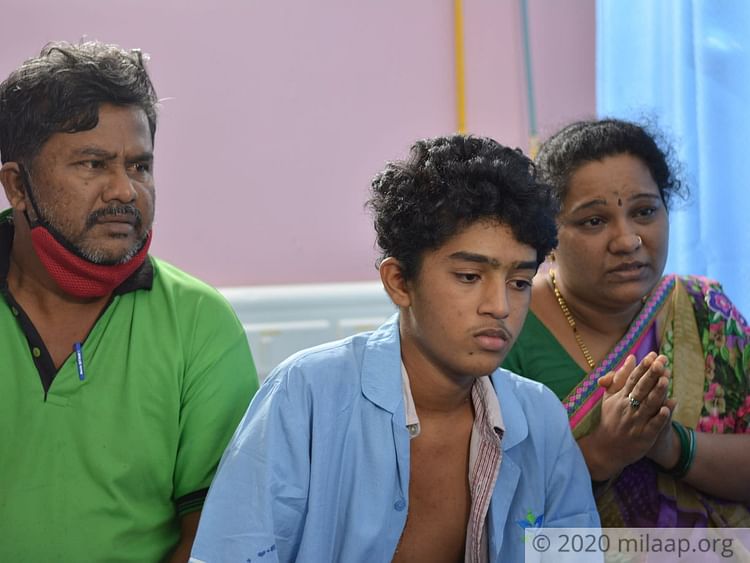 Only chemotherapy can save him
"As soon as I put one roti in my husband's plate, he says it is enough. Every rupee is so important to us right now that we are even skipping meals but that will never be enough to save my child. If we can't arrange the money we will be forced to stop the treatment and where will we go with our sick child? We don't even have a proper shelter to live in anymore. You are our only hope. Please help us!" - Seema

Chemotherapy alone can save Akash from this deadly disease. The treatment will cost these poor parents 10L rupees which they can never afford.


Your generous contributions can save this teenager from the clutched of cancer and give him a second chance at life. Only you can save him. Click here to contribute.