"Your child has cancer and we cannot waste any time. Please get him ready for treatment."
We came to the hospital to get him checked for his frequent fever but when I heard the word cancer, I just froze. My entire body felt weak and I just couldn't stop crying. How can he have cancer? I just couldn't believe it. I still can't.
- Susanti, mother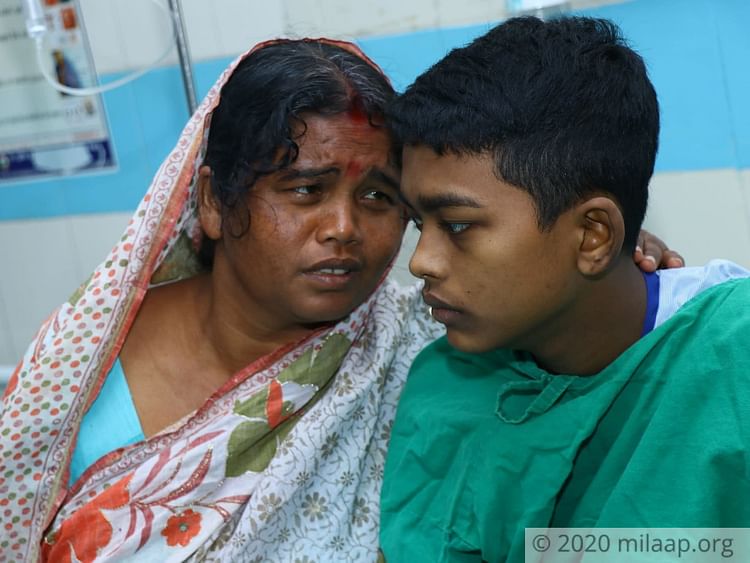 We couldn't hide his deadly disease from him anymore
14-year-old Promise was diagnosed with Acute Lymphoblastic Leukemia (ALL), blood cancer. This cancer invades your blood and can spread to other organs becoming life-threatening.


"His chemotherapy started immediately and we didn't even have time to explain to our child what he would be going through. Soon, due to chemo, his body felt weaker and he was losing all of his hair. He couldn't process what was happening to him and fell silent. We had to tell him about his cancer...it was not something we could hide anymore." - Jagat. father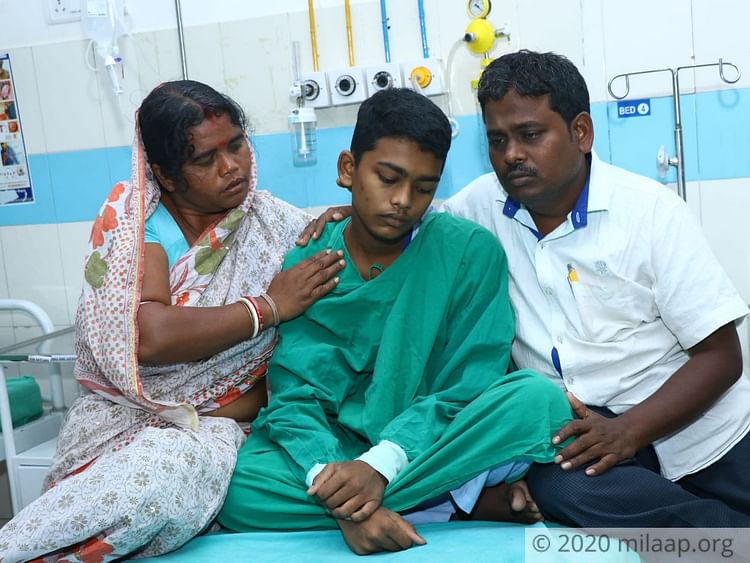 I am just a small farmer, how will I arrange 10 lakh rupees
Jagat has a small piece of land to call his own, and during offseason, he works on others' farm as a labourer. They didn't have much but each other, but now Promise's cancer has left them devastated.


"We had problems too but we were grateful for the shelter and the food we got. Promise was going to school and was happy. All of this happened so suddenly without any warning...how will I afford the 10 lakh rupees, I am just a small farmer." - Jagat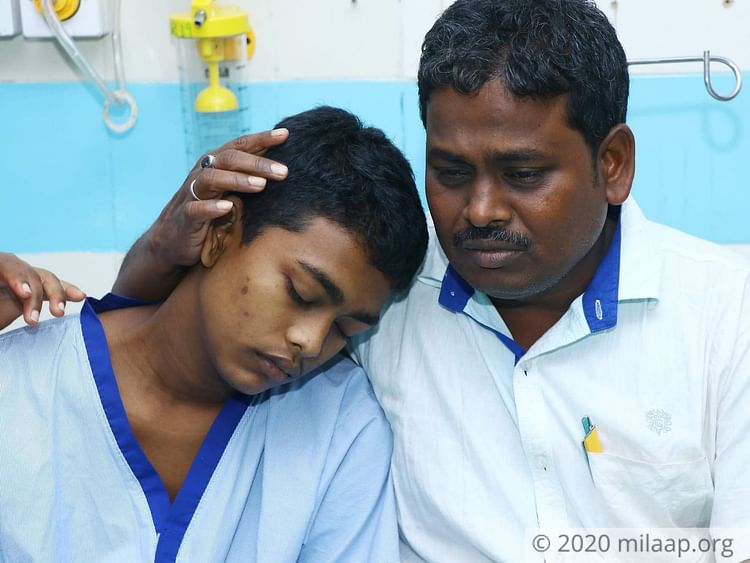 He is so close to beating cancer
A huge part of the chemotherapy procedure is over. Few more rounds of chemotherapy and Promise can win this war against cancer. In the past few months, Jagat begged and borrowed from everyone he knew to save his son. But now, he has no more resources left. All his savings and the money he arranged is all spent on the treatment so far but it is not enough.

Only you can help this family now. Click here to contribute. Your generous contribution can save Promise from cancer.