"One medicine for his bones, one for his eyes, another for his failing kidneys…the list goes on. Each day my child takes more tablets than food. That is the only way he can survive until he gets the transplantation. This is all our fault! I wish we took him to the hospital sooner. " – Chandrakala, Mother
It takes 14 tablets each day to keep him alive
13-year-old Prem Anand is diagnosed with stage 5 chronic kidney failure, where both his kidneys have stopped working. A kidney transplant is the only way to save to his life. He is awaiting the procedure where his mother is his donor but it is put on hold until his parents can afford the surgery.


"He was complaining of pain in his abdomen for so long and we didn't take it seriously. Being a naughty boy we thought he is giving excuses to skip school. But one day when he told there was blood in his urine and we panicked...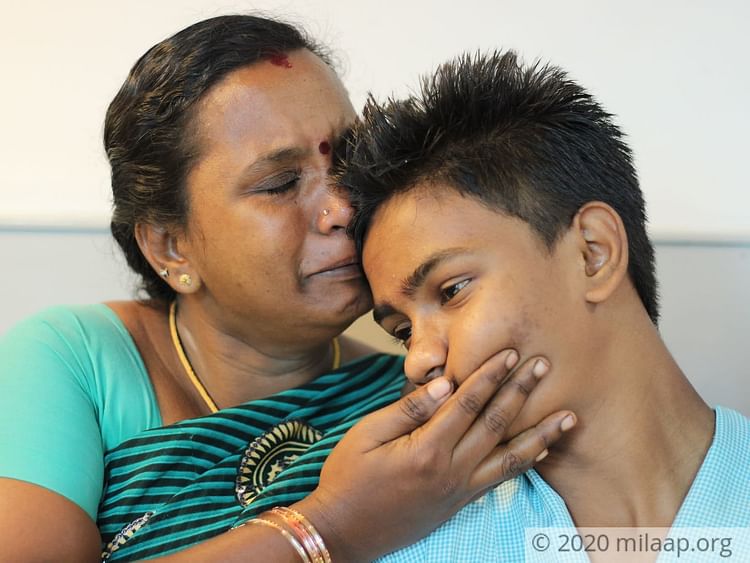 Prem's condition is so severe that even dialysis isn't an option anymore. He is holding on through medicines but now the disease has affected his bone marrow. Prem is slowly turning anemic and his blood pressure is high with his whole body is swelling up. Doctors have warned that he may lose his vision too if this persists.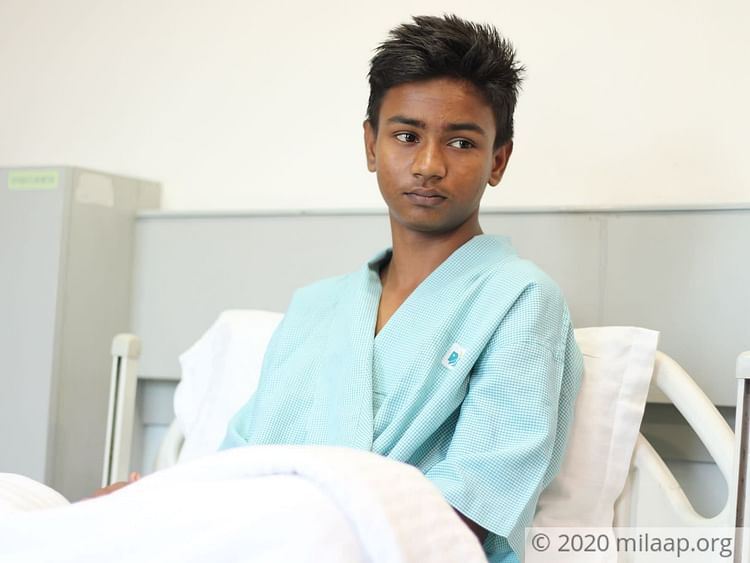 He was fighting each day to stay alive but now he is losing hope
"He urinates 3 to 4 times an hour and he feels embarrassed that his friends in school would tease him for it. Because of the disease his vision became so blur that he couldn't read his textbooks. Though medicines are keeping his condition in check, we had to stop him from going to school. My child is upset about it and has stopped talking to us too." - Kamesh, Father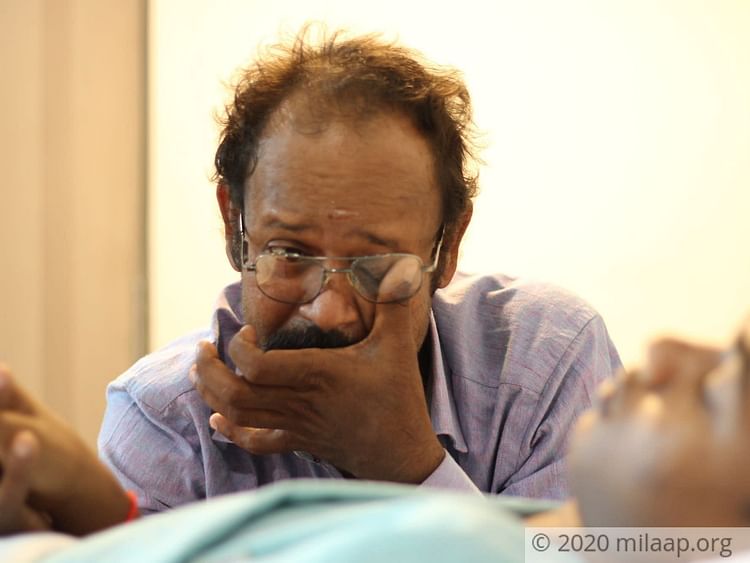 Kamesh himself is sick. Due to high blood pressure, he hasn't been able to go to work in months. It is Chandrakala who is managing the family and her son's medical needs by working as a maid. Her income is so meagre that she couldn't afford a huge sum of 13.5 lacs for her son's treatment.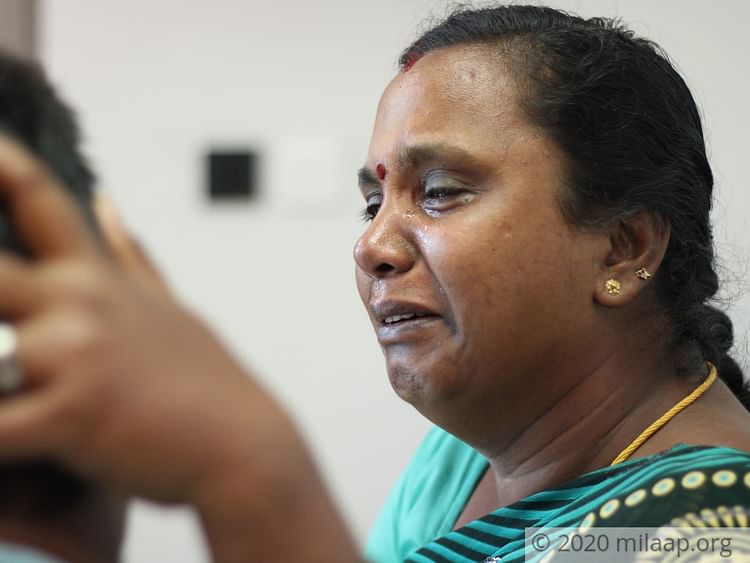 "I work as a maid in two houses. Due to this increasing medical expense, I stay awake at night and sew blouses for some extra money. In between all this hard work I rush home to check on him and give him his tablets and so on. All I earn is Rs.300 per day. How will I save my son's life with this little money?
Any little amount of financial help would be greatly appreciated. It is your contribution that will get him a new kidney and save this boy's life.