"I was forced to leave my husband's house when Pratiksha was just a 5-month-old baby. He was an alcoholic who refused to take care of us. It was so difficult to be in the same room as him for even a few minutes. So I left. Pratiksha is all I have and live for. But now I watch her in pain, I can't help but cry. She has cancer and I am unable to save her from this deadly disease.
- Banani, mother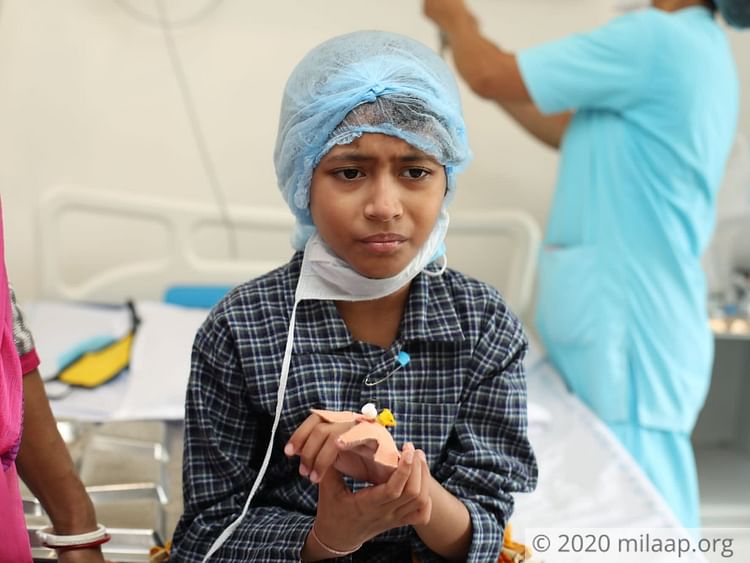 She came screaming with her hands covered in blood
8-year-old Pratiksha was diagnosed with Acute Promyelocytic Leukemia (APL) an aggressive form of blood cancer in which there is a shortage of normal white and red blood cells and platelets in the body. The little girl is vulnerable to infections and suffers from excessive tiredness due to the deadly disease.


"She came screaming to me, terrified and her hands covered in blood. It was happening again, she was bleeding again but instead of her nose, she was bleeding through her mouth, she was vomiting blood. I can't tell you how scared I was looking at the sight of my child suffering like that. I took her to the nearest hospital and after some tests, I was told about her cancer," - Banani.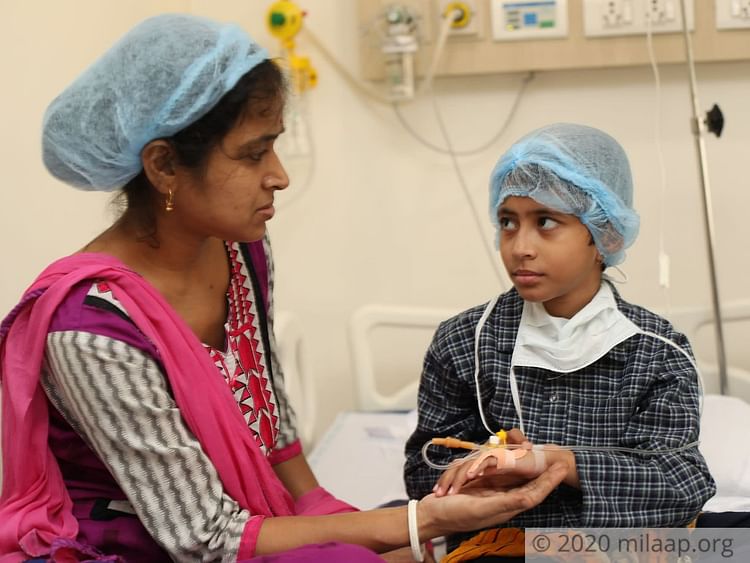 Once happy and cheerful, she struggles to even get out of her bed
"She used to be such a happy and lovely child. Always playing around in the house with her favourite people- her grandparents. Now, she doesn't have energy to even sit on the bed for more than a few minutes. She doesn't even draw and colour, the thing she loves the most...she asks me what is happening to her but how do I tell her that I am losing her." - Banani
My father has done everything he could but it's not enough...
Ever since the separation, Banani's parents are taking care of her and Pratiksha. They love the little child and have left no stone unturned to make her happy. But this family is now struggling to keep her alive.


"My father used to work as a primary school teacher and it is his pension that helped us survive for all these years. When Pratiksha was diagnosed with cancer, my father stood like a rock to support us but despite doing everything he can, it is not enough to save her. My parents are old, they're in their 80's. How much can they bear? I regret each day wishing I had worked. I am failing to save my child. Please help me!" - Banani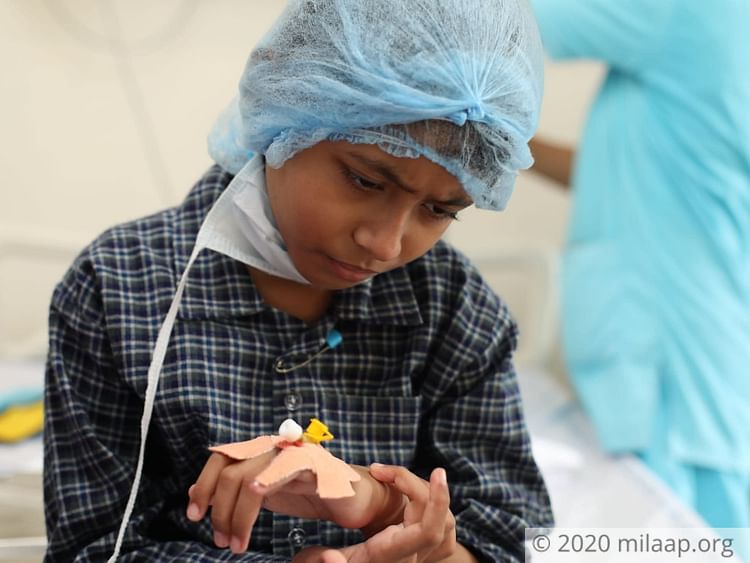 Pratiksha needs chemotherapy to beat her cancer and live a normal life.They have spent every rupee they can but they are unable to continue her treatment. Pnly you can help. Your generous contribution can save this little girl from the clutches of cancer. Click here to contribute.