4-year-old Pranavi lived every minute of her life, laughing and jumping around. Of all the things however, going to school was her biggest dream. Every day, Pranavi would wake up early, just to sit and watch her sister get ready for school. This year, just when her parents thought they'd put her in a school, little Pranavi was diagnosed with a deadly cancer. Her life now depends on chemotherapy that her parents can't afford.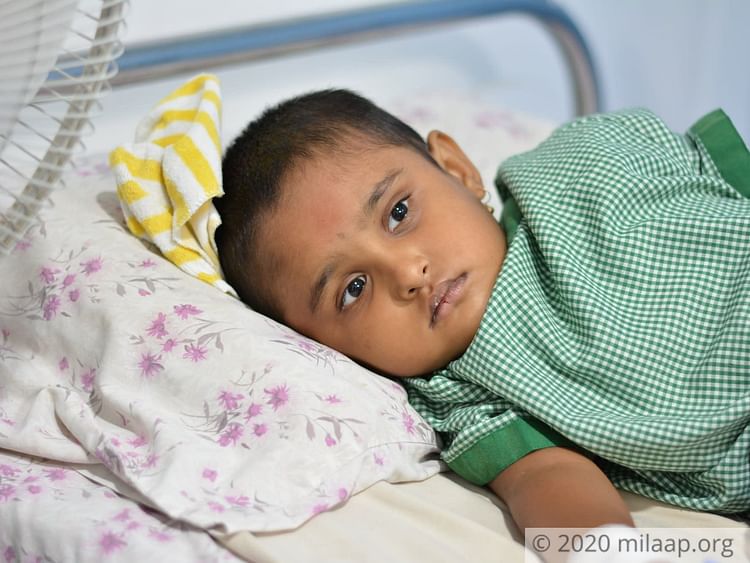 When Pranavi fell terribly sick in April, no hospital took her in
"She complained of knee and elbow pain, and her temperature shot up. She was given a tonic, and the fever subsided. But it came back. Soon,

she stopped eating food, and she looked drained all the time. Her pain had worsened, and she could barely walk. She began limping, and we were very afraid. Every hospital we went to, refused to take her in because of the pandemic. We did not know what to do!

The few hospitals that agreed to examine her, gave her injections and more syrup that never even worked. We spent 6 months waiting for someone to tell us what was happening!" – Narasimha Murthy, father.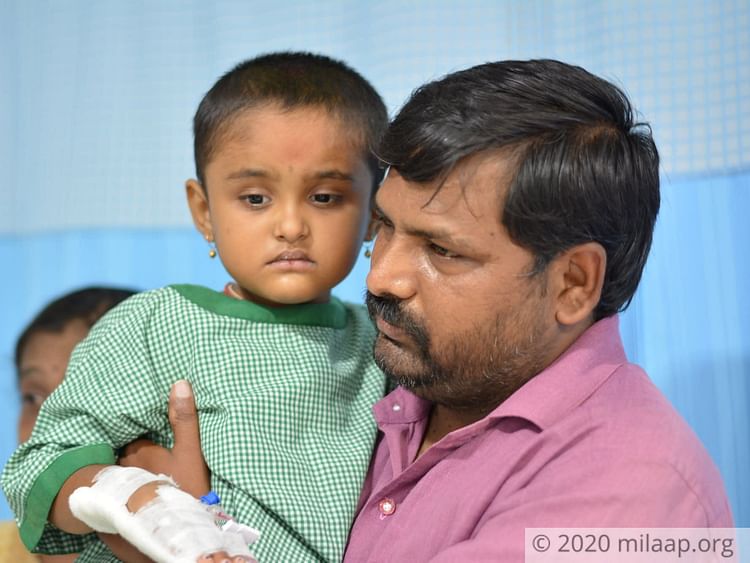 7 months later, little Pranavi was diagnosed with a deadly blood cancer
"Just like that, our lives turned upside down.

We did not see this coming. The youngest in our house, and the liveliest, our little Pranavi is battling such a big disease! She was admitted immediately, and her chemotherapy began; and so did her nightmare

. It killed me to see her crying to go home. Her first cycle is done…but we can't afford any further cycles. How are we going to save her?" – Divya, mother.

Pranavi has been diagnosed with Acute Lymphoblastic Leukemia – a cancer of the blood and bone marrow; which if left untreated, can be fatal. Only a prolonged treatment with chemotherapy can save her.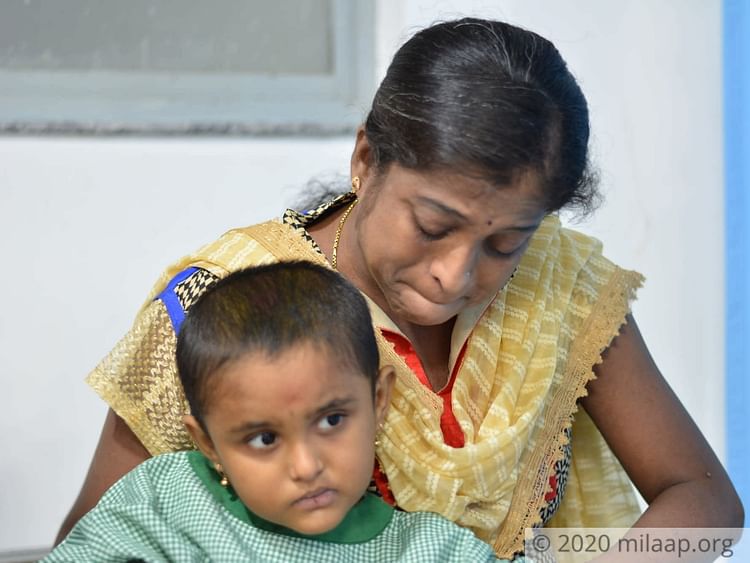 She can be saved, but the parents don't have the money for it
Narasimha Murthy works in a private company, and earns Rs.16,000 a month. He has spent over a lakh since April, for his daughter's treatment, and has nothing left. Pranavi's chemotherapy now costs 12 lakhs, and he's helpless.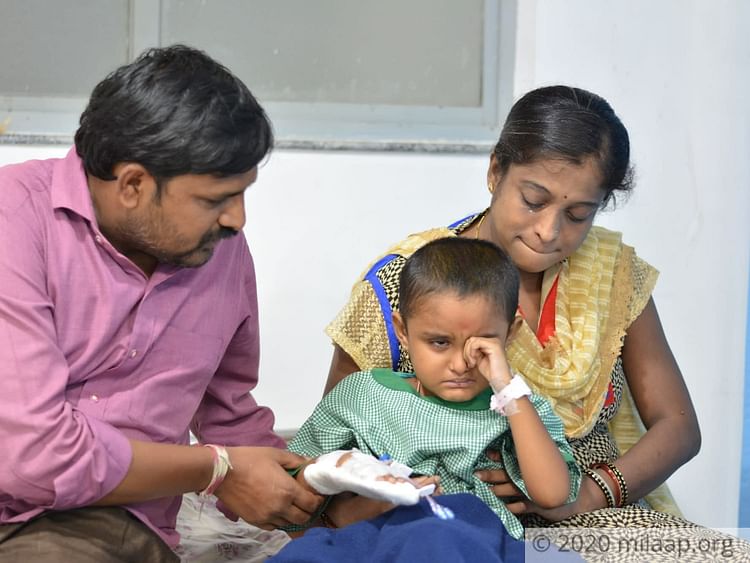 "I never thought I'd see her lying on a bed fighting cancer, but she is. I understand I have to come in terms with reality…but how can I, when they say I need 12 lakhs to save our daughter? I am doing all I can to cure her, but it's becoming impossible for me. Everyone I know, have already lent me money. I've no other means. Please help us save our little girl. We can't survive without her!" – Narasimha Murthy.
You can help this family save their child from blood cancer. Click here to save them.