Umarani knew there was something wrong with her baby minutes before her water broke.

While the doctors told her baby won't survive, little Nivetha proved everyone wrong and came into this world. From then till now, for the past ten years, her daughter's life has been a battle of survival.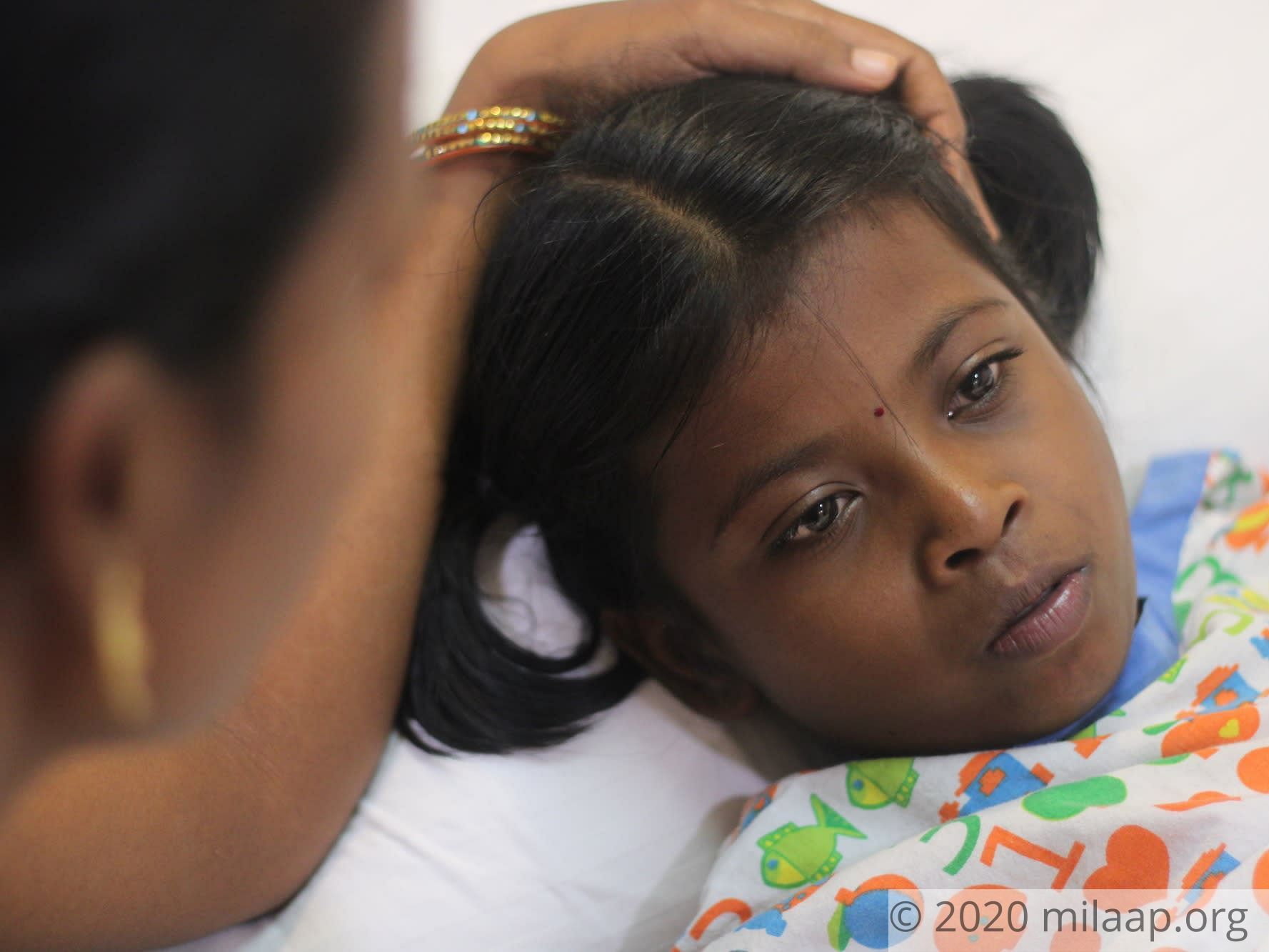 She turns blue whenever her body doesn't get enough oxygen
"A week after my daughter was born the scans revealed that she has a defect in her heart. She stayed in the hospital a year for getting treated. Every night, she wakes up crying with her skin turning blue. She often refuses to feed and it only made her weak. Later, we were sent home saying curing her is impossible. Dejected, we left hoping for a miracle" - Umarani, Mother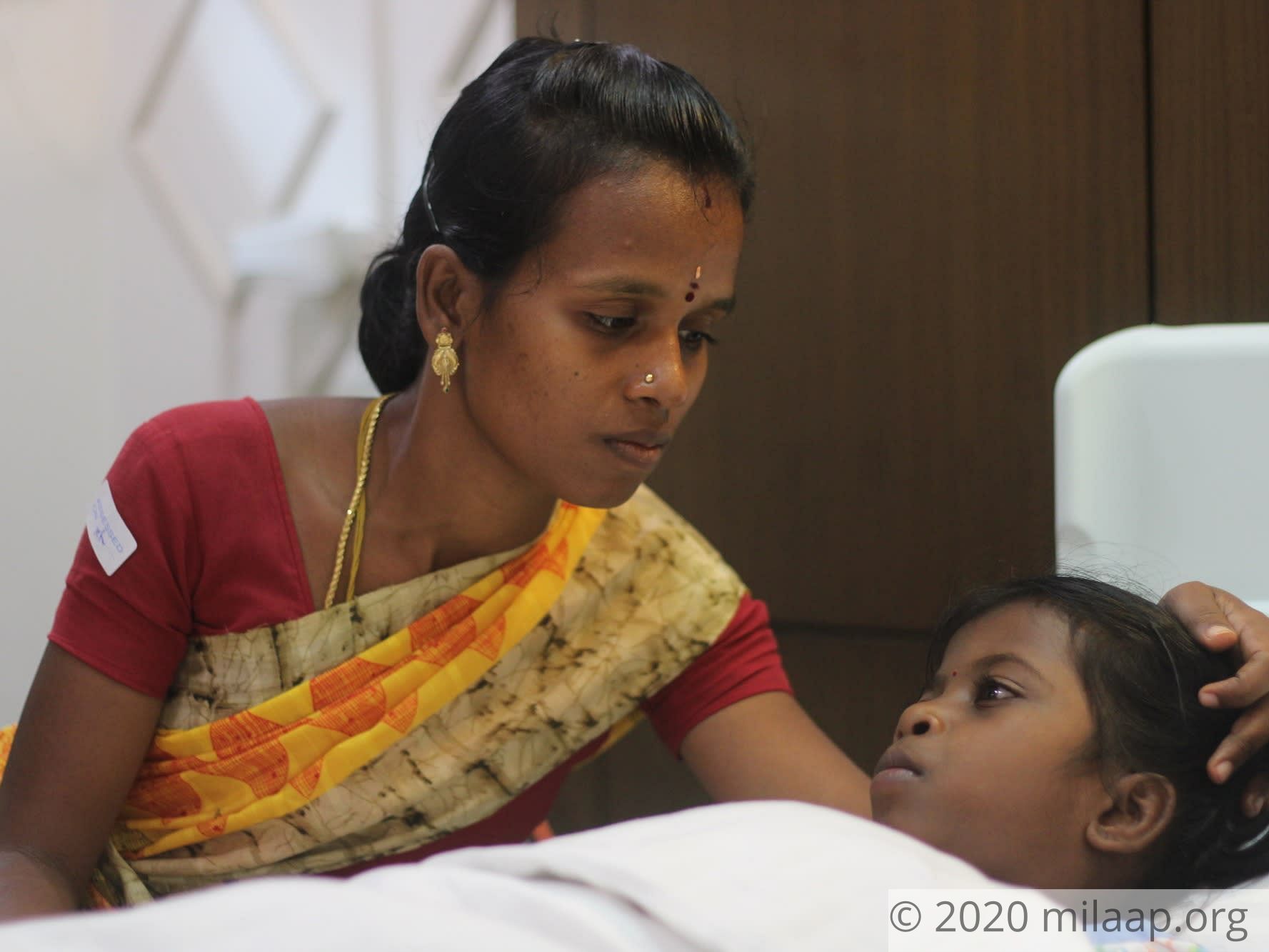 Nivetha continued to struggle and her conditions only got severe. Her growth was stunted and she was turning pale. Through a friend, Nivetha's parents knew about a medical camp happening in their village and they took her there. They were beyond happy when the doctors promised of saving their daughter if she undergoes three heart surgeries at various ages.



Nivetha fought thrice – her parents believe she will fight again
"It's been a decade…my child had her first surgery when she was 2 years old. She began walking and even uttered her first word only after that. Her second surgery was four years back. While the second was said to be risky my daughter aced it with all her strength. Now, she needs her third and final surgery which can open doors to a normal life…free from pain and numerous tablets" - Mother

10-year-old Nivetha has abnormally distributed organs in her chest and abdomen which lead to multiple heart defects. While most of it was cured through previous surgeries she needs a final stenting procedure to survive. She is holding on only through medicines and needs the surgery at earliest.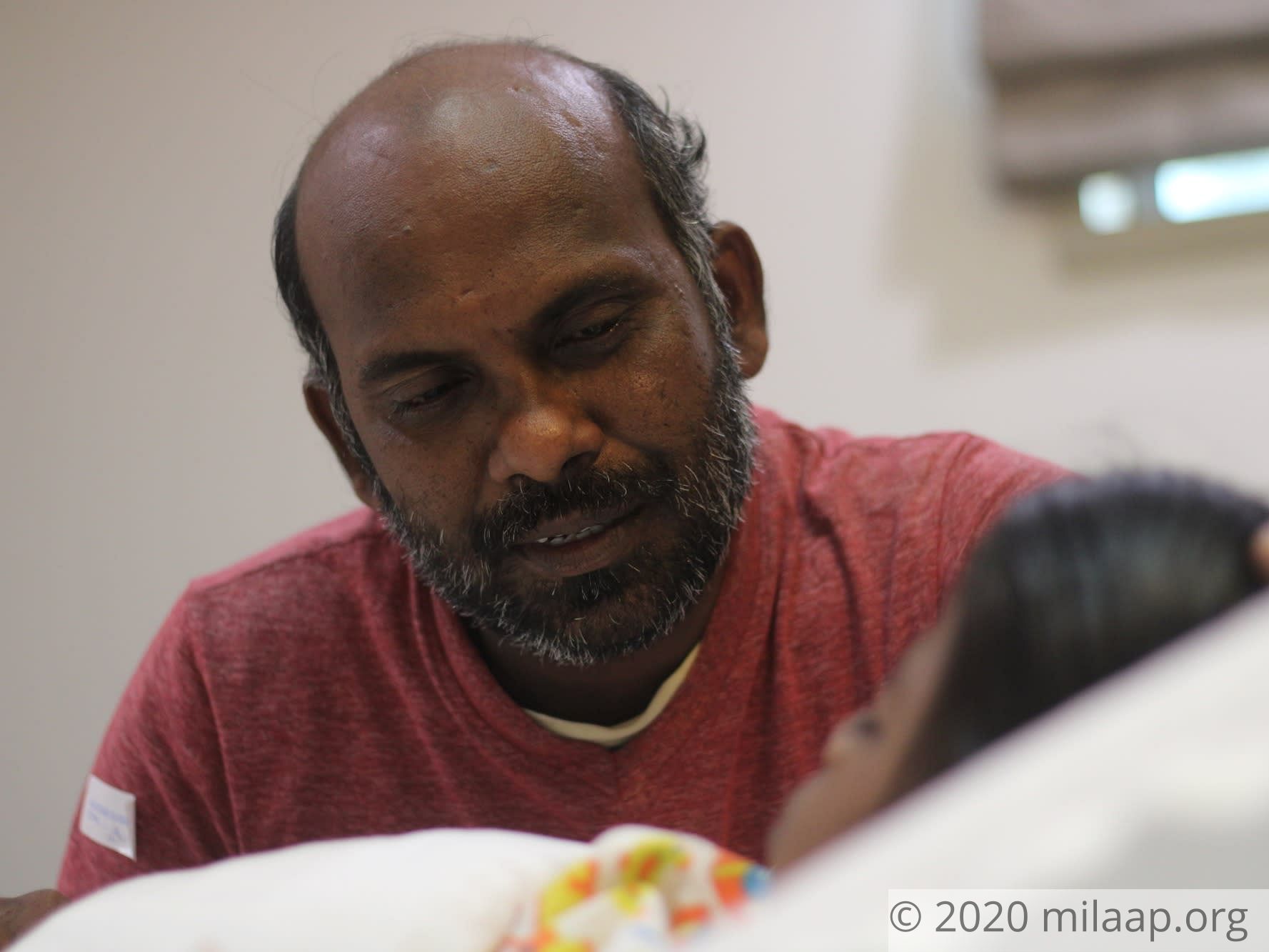 "I was asked to pay 10 lakh rupees immediately for her surgery. From then on, I am trying to borrow money from friends, take loans...but nothing is closer to the huge sum. I have already sold my wife's jewels, our house and spend more than 8 lakhs for her previous operations. Now, how will I afford it within a short span? This is my daughter's final surgery...her final chance at life. I want to save her but I'm helpless" - Balasundaram, Father

Balasundaram is a daily wage worker in a textile factory that dyes clothes. He makes around 8,000 a month and struggles to afford his daughter's treatment. With no savings and no valuables, he is slowly losing his hope. Only you can help this struggling family.