Every time 7-year-old Nithish looks down at his stomach, he can't help but wince. His lips curl downwards and he wants to cry. How can he go out and play with his stomach hurting him all the time? Other children already keep calling him a slowpoke. So, he doesn't go at all. He stays home, wondering why he can't be like those boys his age.

A deadly disease has left him with a failed liver and without an immediate Liver Transplant, he won't survive. He won't ever step out to play.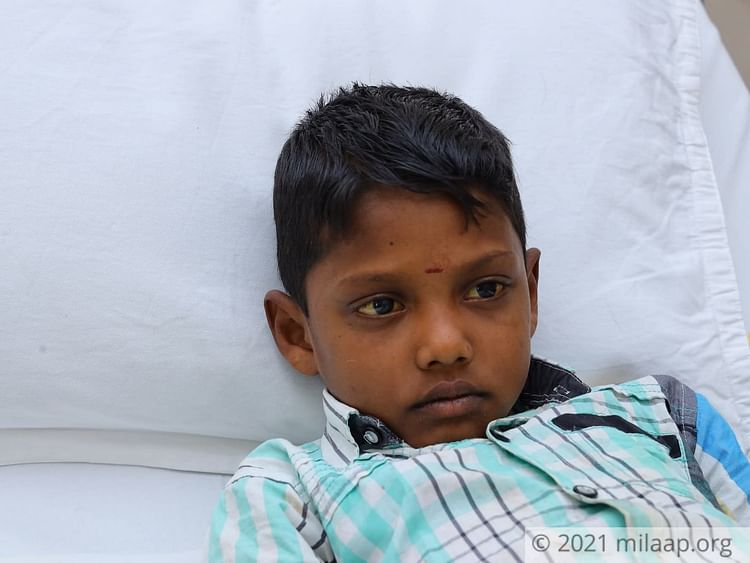 Born pre-term, baby Nithish fought battles to come into this world
Placed in the incubator for 5 days, the baby recovered and went back to his mother. When she finally carried him, she vowed to never leave his side!


"

When he was born, he was so small and fragile, I was afraid to even touch him.

He was sent to be placed in the incubator.

After 5 torturous days of waiting, I finally got to hold my baby in my arms.

He became my everything. He has been a healthy baby and hasn't had to ever step into the hospital at all. But last year, everything began to change…everything!" – Meena, mother.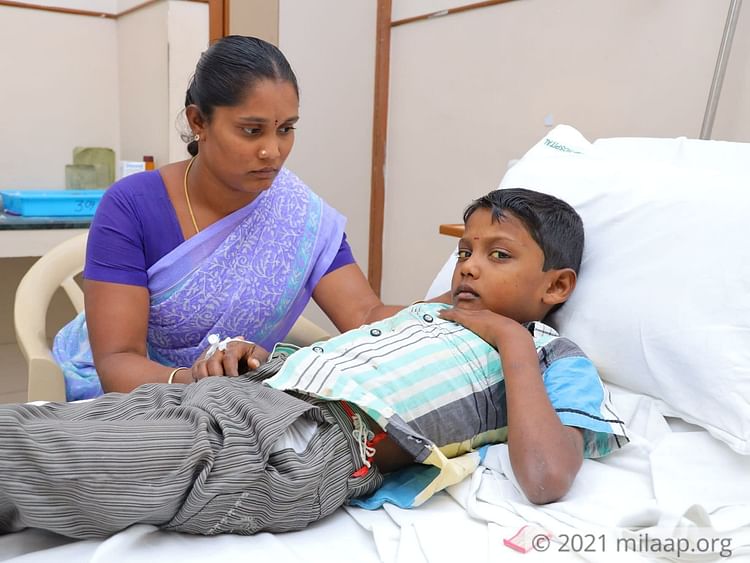 Just as he turned 6, his eyes turned yellow, and his body bloated
With schools closed, he was at home, struggling to while away time, when his eyes turned yellow one day. His parents treated him with home remedies for weeks. But his condition only worsened.


"

His whole body began swelling up, and his skin turned yellow.

The doctors in the clinic told us he might be fighting something bigger.

He complained of stomach ache and wriggled like a worm, in pain.

We didn't understand what was going on. This was when

everyone was talking about Corona Virus! We were afraid, but had no option than to catch a bus

and rush him to a hospital in Coimbatore!" – Gubendran, father.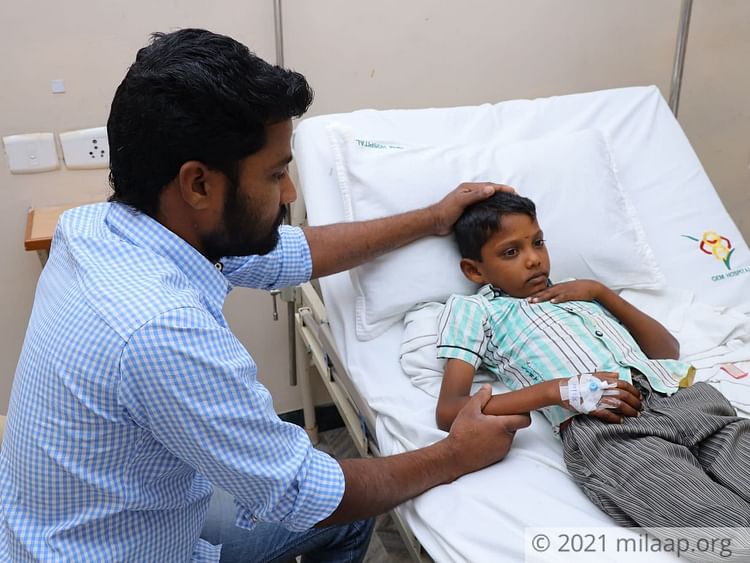 Tests revealed little Nithish's liver had given up on him
Diagnosed with chronic liver disease, tests have revealed little Nithish's liver has failed him. He's barely hanging on.

Only an urgent liver transplant can save him

. While his father is ready to donate a part of his liver for his only son, he is struggling to afford the funds for it!
"Our world came to a standstill when we heard of the disease our boy was fighting.

It's been a year now since the diagnosis, and we still haven't been able to afford his transplant. With whatever we're able to gather, we have been giving him his medication, till we're miraculously able to afford his transplant.

But now…it looks like we'll never make it on time…" – Meena.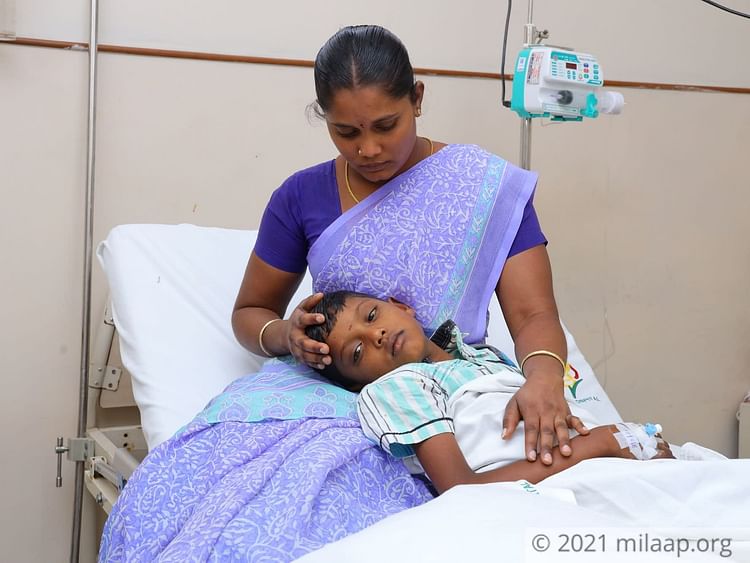 Working at a butcher's, Gubendran is unable to afford the transplant


Every day, he leaves for the shop at 3 am in the morning, and works till evening. He earns no more than 6,000 rupees a month. The pandemic isn't helping him at all. The transplant will cost them almost 28 lakh rupees. He can't even dream of affording it. You are this little boy's only hope.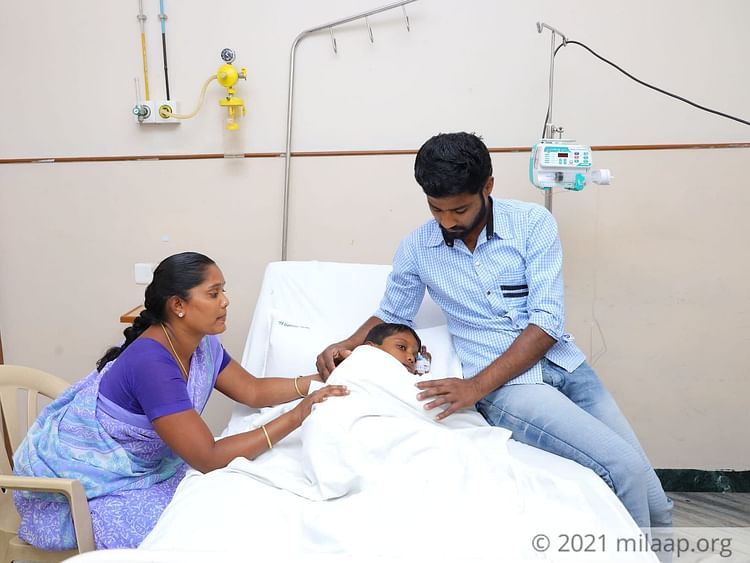 A generous contribution from you can help this little boy recover and live a carefree life. Click here to save him.