"The last few months we haven't been able to earn anything at all. But our 12-year-old son is in the hospital,fighting blood cancer. He doesn't have much time in his hand, he needs urgent treatment and here we are struggling to buy his regular medicine and bags of platelets! How will we save him?" - Mumtaz Begum, Nishan's mother.

While she is sitting beside her son, trying to soothe him as he goes through the pain of chemo, Mumtaz's mind drifts back to her husband and her younger son back at home. Her husband is sick and her 7-year-old son misses her a lot. But Mumtaz doesn't know when things will get better. All she can do is pray and shed helpless tears.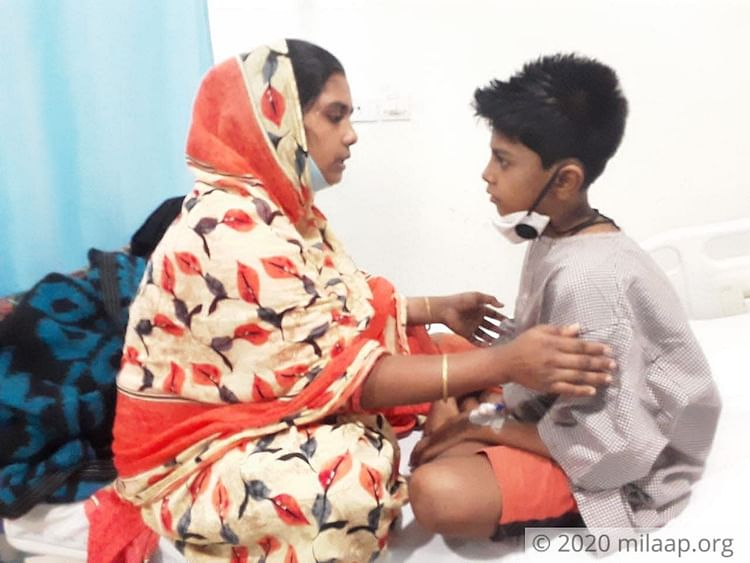 Nishan had almost stopped eating leaving his parents very worried
Nishan was a quiet, obedient child, who mostly kept to himself. He loved reading books and at such a young age, he enjoyed reading newspapers too. He never gave Mumtaz or Rakhibul any reason to complain.

"But I started noticing that he wasn't eating at all, sometimes he would leave his food completely untouched. This couldn't be normal, I thought - and took him to the local doctor. There they told us that his condition was serious and that we had already delayed his treatment. The doctors added that Nishan was suffering from cancer," - Mumtaz.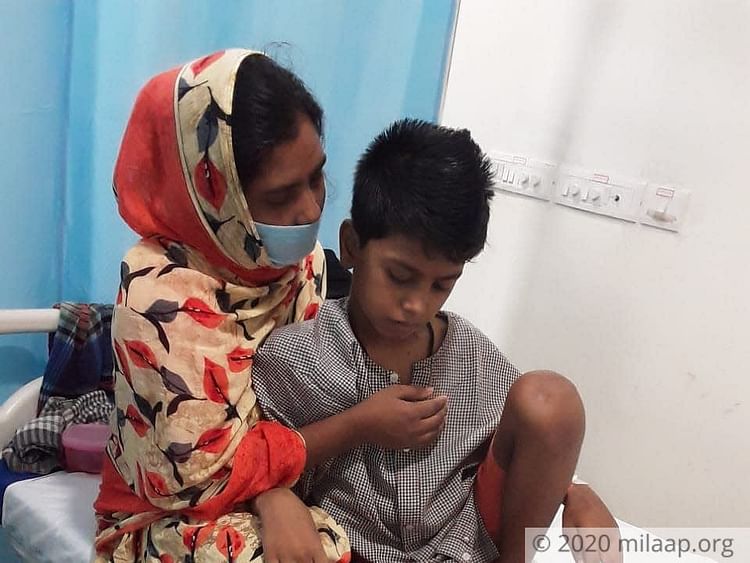 Rakhibul fainted when he heard that his son has cancer. A tailor in a small town in West Bengal, he knew that he would never be able to afford the treatment. Worried and sick, he is at home with their younger son.


"But I couldn't give up. With a lot of help from my brother, Sabir, I took my son to Kolkata and started getting him treated."
-Mumtaz

Mumtaz has exhausted the last bit of her savings and so has Sabir. There is nothing more they can spend. The brother-sister duo have begged for Nishan's life at every house in their village. That's how they were able to spend around 4 lakhs till now.


Nishan with his uncle, Sabir


"But we need another 5 lakhs or else Nishan won't make it. He needs the chemotherapy, that's his only cure and I don't want to fail him. I don't have a child of my own, Nishan is like my own son. I want to save him - please help us," - Sabir, uncle.
Nishan wishes to go home, he is tired of the injections and the blood transfusions. But he has a long way to go - with regular treatment and continued medicine he can beat this. But Mumtaz and Rakhibul need your help for that. Even a small contribution can help him now.