"I have endured all kinds of loss and pain, these past 10 years. But this is the most cruel thing that could ever happen to me, as a mother. After my husband passed away, I was left to fend for my children on my own. However, the faith that I had in myself kept me going…. until that dreadful day when I was told that my child is suffering from a dangerous disease. All these years, I worked myself to the bone for her sake, and now fate is threatening to take her away from me."

- Murugulakshmi, mother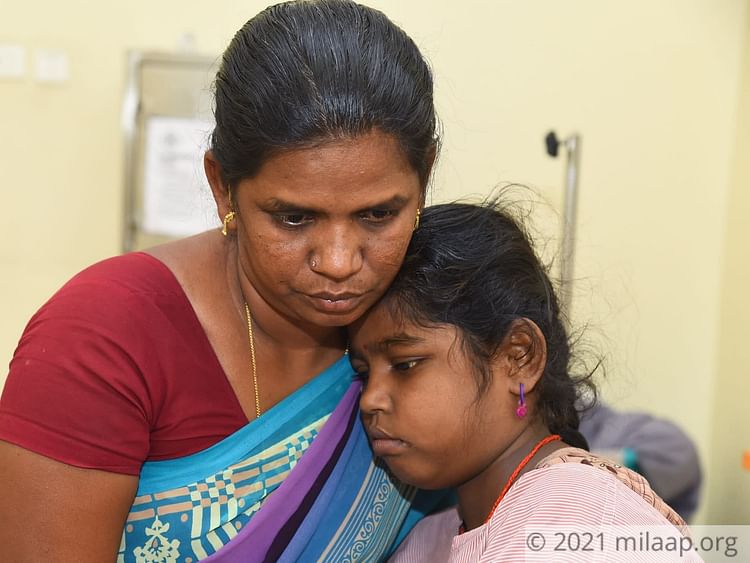 What they thought was a stomach ache, turned out to be a fatal liver disease
For nearly 3 years now, all 12-year-old Nirosha has known is pain and agony. The young girl is battling

end-stage liver disease

, a condition in which the liver can't work well enough to perform its vital functions. Nirosha's liver is scarred and damaged beyond repair. Now, it has come to a point where without an urgent transplant, Nirosha could lose her life to liver failure.

Ever the troublemaker, Nirosha's liveliness and energetic personality kept her mother on her toes. She was a happy child and her face would always be lit up with a smile. But on one fateful day in 2018, her life was turned upside down with this unexpected diagnosis.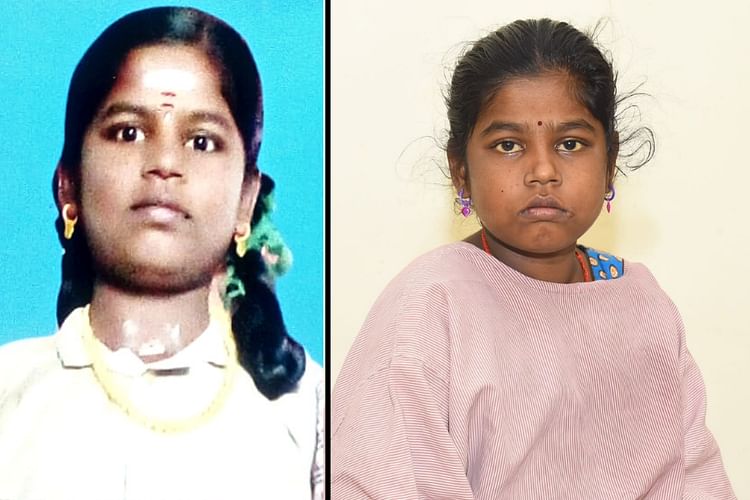 "She came to me crying one day, and I noticed that her stomach and leg were swollen. I immediately took her to a local doctor, who assured us it was nothing to worry about. I thought she was doing better with the medicines she was prescribed, especially since the swelling had reduced, but it returned only days later. I lost count of how many doctors we consulted, hoping they would determine the cause for her pain. But finally at a bigger hospital, we found out after several tests that her liver was failing..." - Murugulakshmi
The medicines are not working anymore, only a transplant can save her

Nirosha has been undergoing treatment since her diagnosis. However, the doctors informed them recently that her disease has progressed to the end-stage and that her condition is worse than before. The medicines no longer have any effect on Nirosha and she has frequent aches and pains in her stomach that are very difficult for her to endure. She also has a severe skin reaction from the medicines, causing itchiness. Her only option now is a liver transplant.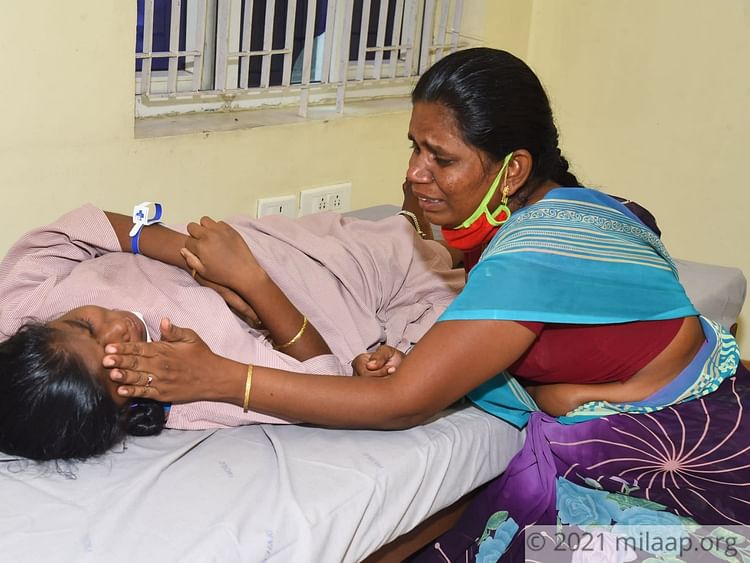 A single mother, she is struggling to afford her child's life-saving transplant
Murugulakshmi became the sole breadwinner in her family, after her husband, an alcoholic, passed away from kidney failure, when Nirosha was just a baby. Since then, she has been working at a local primary school as a cleaner, making only INR 7,000 each month. Nirosha's transplant will cost INR 25 lakh, and although Murugulakshmi has been matched as a donor, the expenses for the procedure are impossible for her to bear on her own.


"I have managed to spend 2 lakh rupees from everything I had and borrowing from people that were willing to help me, but now I have nothing left. My daughter has been suffering for 3 years now, and I just wish for it all to end. She was once such a bubbly child, but now she's so quiet and barely even utters a word. She knows I am stressed and worried, and she thinks talking to me about her condition will add on to it. It kills me to see her like this, so meek and quiet. I want to save her but I don't know how..."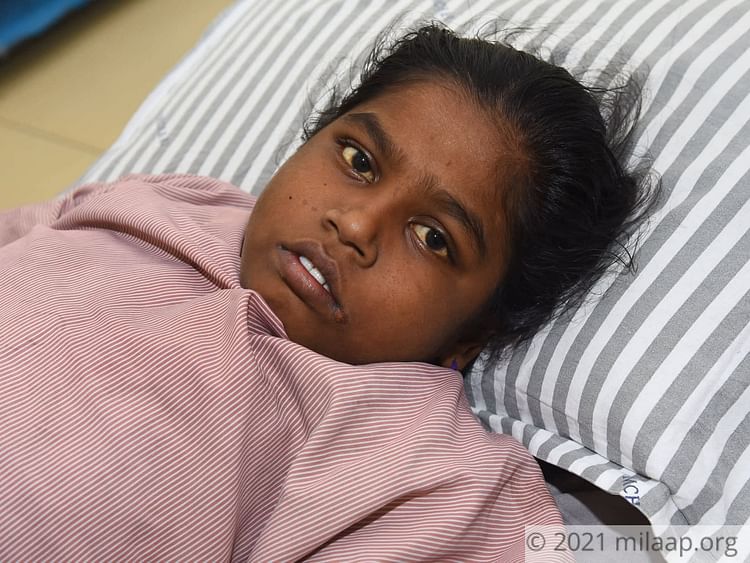 Nirosha's life is in danger, and without this transplant she will not make it. Your contributions can get her the treatment she needs. Click here to donate!