He started kicking and screaming when the nurse approached. I nearly broke down, I'd never seen him like that before. But I had no choice. I stepped up to my son... and held him down.


As she inserted the chemotherapy needle, he looked at me with such sadness in his eyes.
It was the worst feeling, like I betrayed his trust. I started crying too, saying sorry...
– Pushpalatha, mother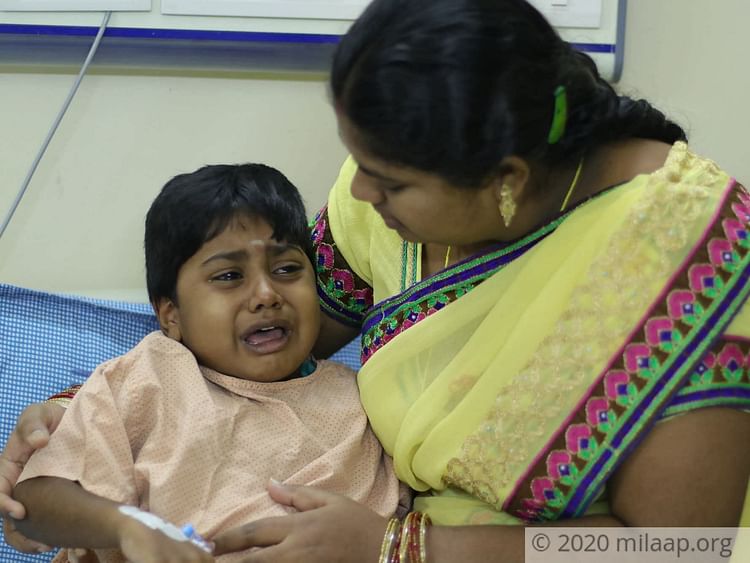 "I'm sorry, Nikki! I'm so sorry... But this is the only way to beat your cancer..."


It was a few days after New Year's Day when Rajesh and Pushpa noticed that their son was developing some kind of painful and itchy rash on his legs, and random bluish-green bruises on the rest of his body. Concerned, the dutiful parents took him to a doctor for tests. They thought he would just prescribe some kind of ointment. They were totally unprepared to hear the actual diagnosis. Nikhil has lymphoblastic leukemia, a type of blood cancer. Without urgent chemotherapy, they could lose their only child.


If little Nikhil doesn't start his chemotherapy soon, he will not make it
"I feel cursed. My mom got throat cancer a year ago, my aunt got pancreatic cancer a few months ago, and just last month my father was diagnosed with pancreatitis. Now, my son has blood cancer! I feel like my world is getting ripped apart in 4 directions. I don't want to lose any of them, but right now Nikki is my priority. Without the chemo, he... he will die!" – Rajesh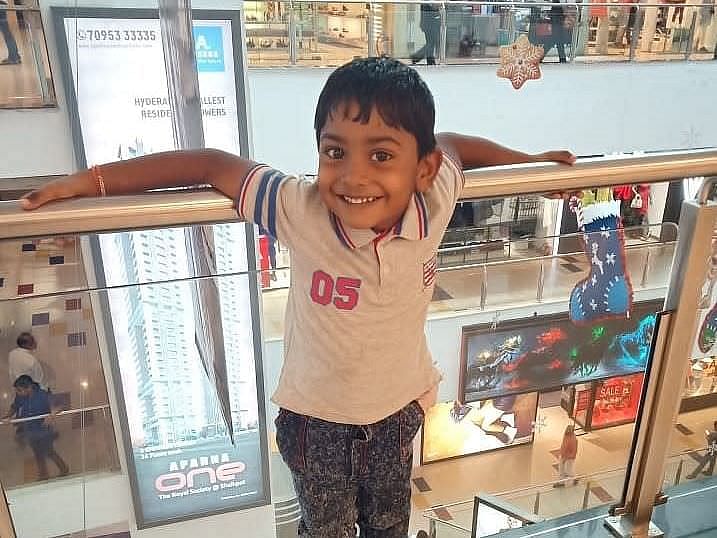 Rajesh's hands are tied, he cannot save his son's life without help
As an engineer, Rajesh used to make a decent sum for his family. But over the past year or so, he has spent more money than he has ever earned, trying to bear his family's medical expenses. He's had to take loans to make ends meet month to month, and is still under heavy debt. He has been able to afford a few rounds of chemo for Nikki so far but he's completely broke now. Coming up with an additional 20 lakhs is beyond him.

Little Nikki's life rests in your hands now. Click here to contribute.