"When my husband passed away almost 20 years back, I looked at my children's faces and knew that I can't give up. I promised myself that I will be both their father and mother. It hasn't been an easy journey but we managed somehow. But 7 years ago, my son met with an accident and had a brain hemorrhage. He has been paralysed since then. And now, Neha - she is battling cancer! Why is life so unfair to us," - Chhaya, mother of 27-year-old Neha.

Neha had a growing tumour in her pelvic region that had been removed 5 days ago. But she is still not out of danger - she needs to stay in the hospital for another 15 days before her chemotherapy starts.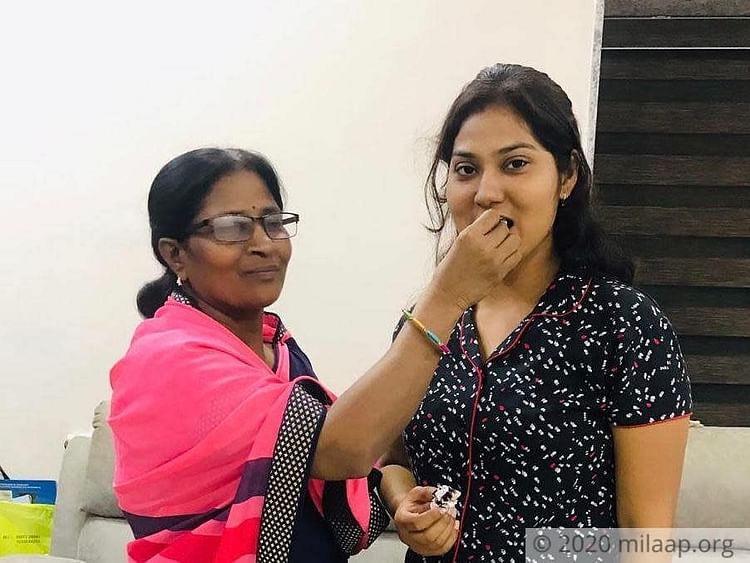 Neha got the shock of her life on her last birthday
Neha was all excited to celebrate her birthday last July. She had just got a job as a receptionist at a private firm and was finally able to help her mother who works as a peon at a government office. Life seemed to be back on track for the Bhatnagars when suddenly Neha felt a sharp pain in her vagina. Doctor visits immediately followed and soon Neha got to know that she has a growing mass in her vagina.

"The pain was less initially but soon it started becoming unbearable for her. There was blood each time she passed urine. She started fearing going to the washroom. I was so scared, I didn't know what was happening to her," - Chhaya, mother.
She was going to get married in January
Neha and Rishabh had met three years ago on social media. And that's when they knew that they would want to spend their entire lives together. They were planning to get married in January but all those dreams came to a screeching halt when they found out that Neha's tumour is aggressive cancer and she would need immediate surgery.


"I didn't know how to console her or what to tell her. I was devastated. But I didn't lose hope. I started looking for the best doctors in India. Finally we found hope in Mumbai and took her there," - Rishabh, fiance.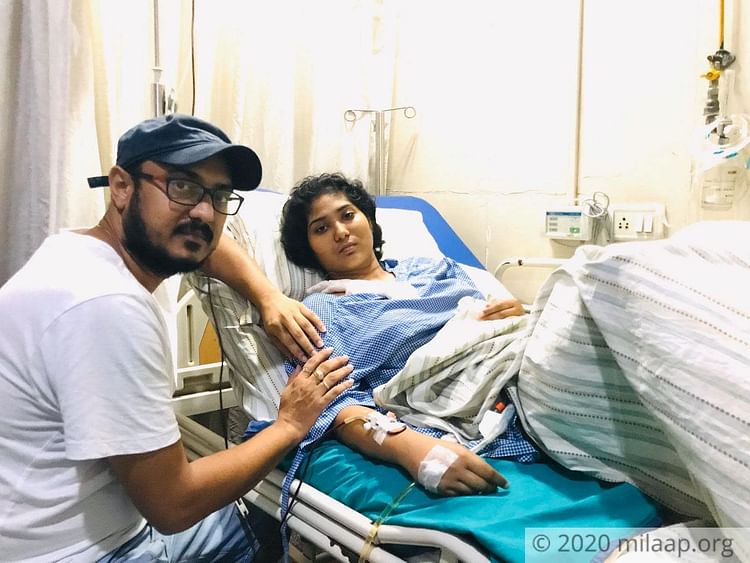 Neha was immediately started on radiation to reduce the size of her tumour and finally she underwent a surgery on April 10.
She is weak, she is tired but her fight isn't over
Neha is alone with Rishabh in Mumbai, her mother can't travel from their home in Sumerpur, Rajasthan because of the lockdown. Although the tumour has been removed, she is still in a lot of pain, she needs at least 15 days of medical care to heal. But that's not it.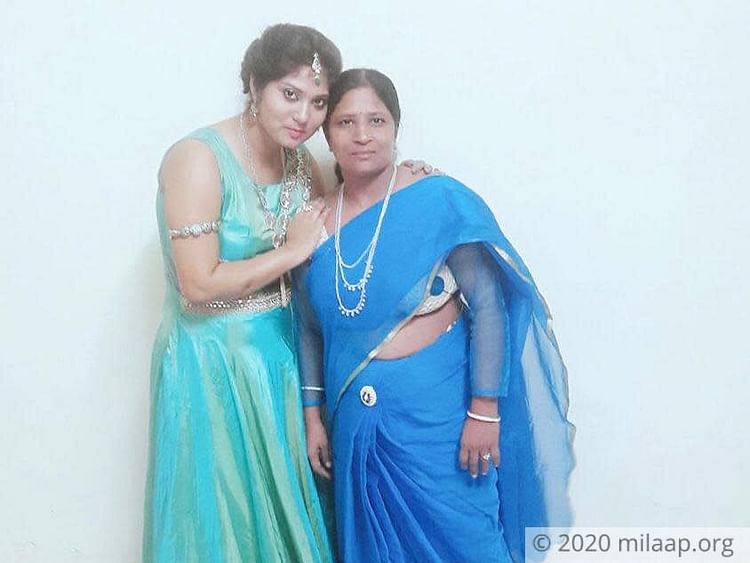 "She would need chemotherapy to ensure that her cancer doesn't come back. She is so weak and tired, she can't even sit up on the bed. But I keep telling her that her fight isn't over. This is not the end I had dreamt of for us.My only fear is if we can afford the treatment. It will cost us over 6 lakhs…," - Rishabh.

Chhaya has spent all her savings for Neha's treatment. Neha's relatives have also come forward to help the family. Rishabh has done his best. Together they have spent around 10 lakhs.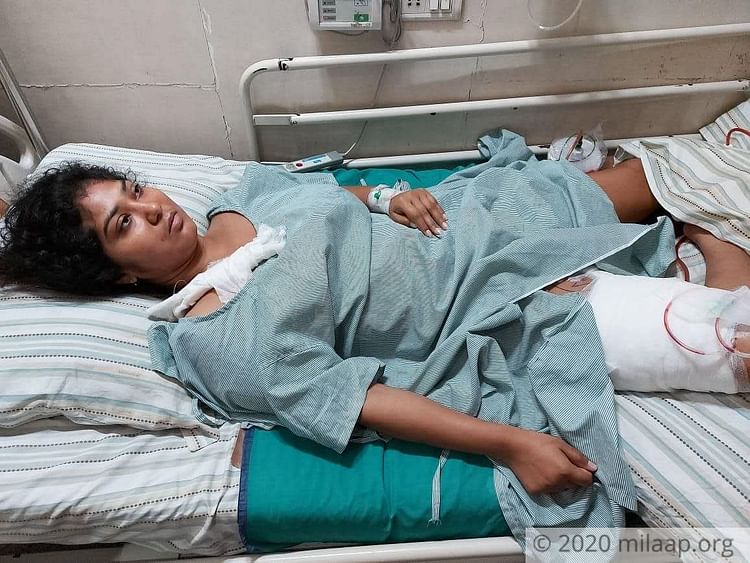 "It's impossible for me to arrange for more. I have no income now and my son needs continued medical care. It won't be long that my younger daughter will have to drop out of college. It's getting tougher every day. I want things to go back to normal, I want my family back, I want Neha to smile again. Please help me," - Chhaya, mother.