Urukunda, a mason, and his wife Lakshmi, who's pregnant, have spent the last 3 months in agony. Their son, 5-year-old Naveen, has been diagnosed with a high-risk blood cancer, which if left untreated can take his life. Urukunda has had no work in weeks, and can't afford the treatment. A pregnant Lakshmi doesn't have the money for her scans, nor the tablets prescribed. She's underweight and malnourished, and hasn't had a full meal in months. She is at home eagerly waiting for her son to return home. Amidst all this, little Naveen's condition worsens, and without immediate treatment, he won't make it. They're helpless.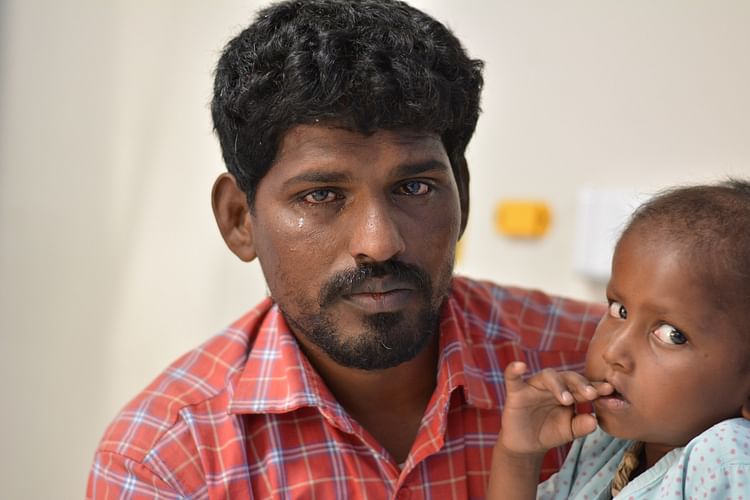 Lumps all over, a swollen belly and a burning fever...Naveen was suffering
Earlier in August small lumps began showing up behind Naveen's ears. But because it was painless, nobody worried about it. A few days later however, more such lumps showed up on his limbs, and head too.


"

There were so many lumps all over his body; we'd never seen anything like that.

The doctor at the clinic near our house gave a syrup and a few tablets. But nothing changed. Days later,

he had a very high fever. His body was burning hot, and his stomach began swelling. He lost weight so quickly, and wasn't eating anything.

He was in so much pain; I did not understand what was happening to him but I never thought it would be cancer. My son is fighting for his life and I can't even be with him. If this isn't a curse what is it?" – Lakshmi, mother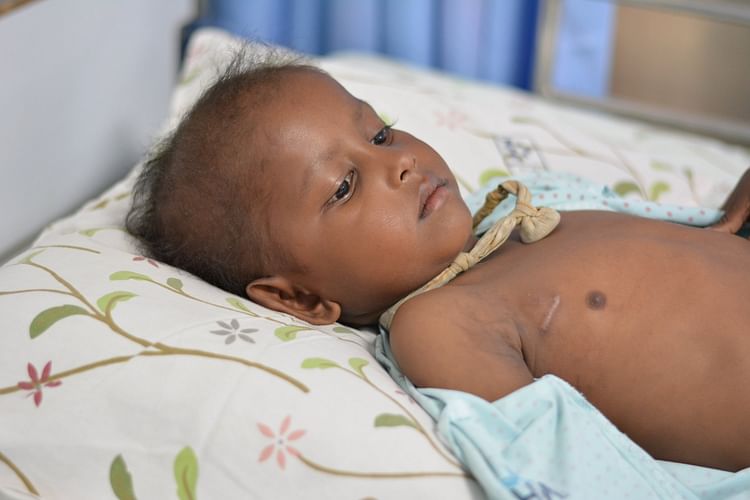 They started his treatment but can't continue any further
Naveen was diagnosed with a high-risk T-cell Acute Lymphoblastic Leukemia – a cancer of the blood and bone marrow that progresses rapidly. Naveen's condition is very critical and he needs a bone marrow transplant immediately after his chemotherapy to survive. While Naveen's treatment began immediately, his parents can't afford to continue it.


"He was admitted in the hospital, and his chemotherapy began. After a month of treatment, I was asked to get a bone marrow test done for Naveen, to see how he'd progressed. But hearing the cost involved in the test, I froze. I remember standing still for over 30 minutes, without a word.

and I can't even afford this one test, let alone his transplant that will cost me in lakhs. What am I going to do?

" - Urukunda, father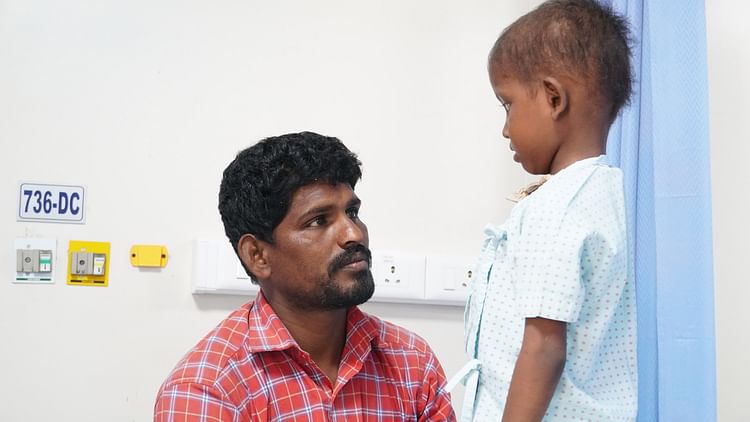 A son battling cancer, a pregnant wife, and empty pockets...Urukunda is in misery
Urukunda is a daily-wage labourer who lays bricks for a living. On days there's work, he earns up to Rs 300. But there's been no work in recent times, with the pandemic in the picture.

The treatment will cost 36 lakh rupees, and he's helpless.

He's ready to go for weeks without a meal to save his son but he can't think, for even a second, of giving up on Naveen. You are his only hope.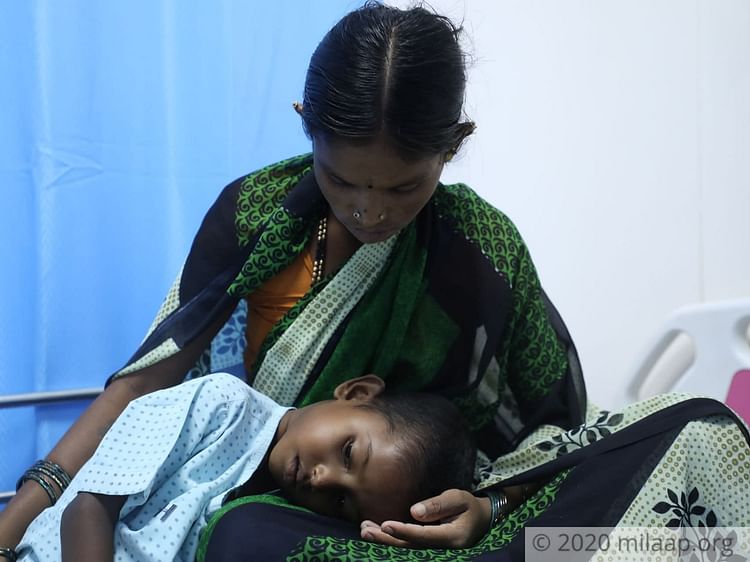 Naveen and his mother when she last visited him
There's no way a family that's struggling for a meal a day can afford to save their son. Your contribution can help them immensely. Click here to save them.