In the last few weeks, Sohail's condition has gotten worse. Even if he walks for a few steps, he sits down holding his chest. He stretches out his arm, asking for water but for the next 20 minutes nothing can take away his pain. He gasps for breath, his lips and nails turn blue and then slowly he turns normal.

"I haven't been able to buy his medicines for the last 6 months. His condition has been getting worse with every passing day. Now only the surgery can cure his failing heart but how will I afford it?" - Zubrail, father.
Chapatis with a pinch of salt - that's all they have been eating for the last few days
A daily wager living in the border of Bihar and Uttar Pradesh, Zubrail used to make just about enough to feed his family two square meals a day. It has always been difficult for him to afford Sohail's medicines. But he has been trying his best to save his son since 2015 when the heart disease was diagnosed.


"He is just 10 but so understanding. He never asks for anything from me, all he wants is to go to school and play with his siblings. But I can't even afford to give him that. I can't even afford to feed him now. My wife and I have been going hungry for the last few days and feeding the children only chapatis and salt," - Zubrail, father.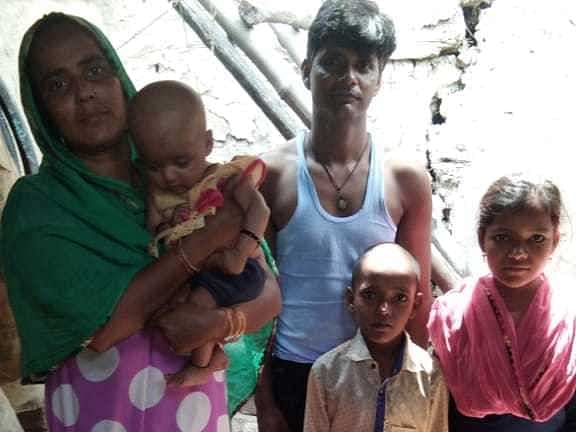 He is falling sick so often, he doesn't have much time left
Sohail was born with a congenital heart defect called Tetralogy of Fallot - a rare heart condition which is a combination of four defects. These defects affect the structure of the heart causing the oxygen-poor blood to flow into the entire body. The only permanent solution for this condition is surgery. That would cost Zubrail around 5 lakhs.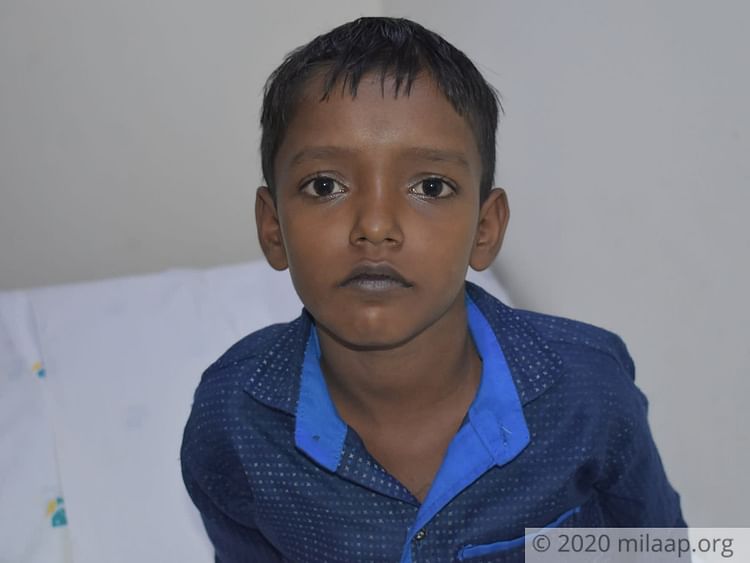 "He falls sick at least 10 times in one month. His cough and cold doesn't seem to go away, I feel so bad seeing him suffer like this. But... I can't even afford his medicines, how will I afford his surgery?" - Zubrail.
Both Zubrail and his wife, Gudiya, spend sleepless nights worrying about Sohail. The desperate parents have done everything in their power to save their 10-year-old son. They have even gone hungry to feed their children but it's not enough. Now you're their only hope. Even a small contribution can make a difference.