Yesterday, Muthuselvam broke down while sitting beside his 3-month-old son in the ICU. He was leaving for his village, and it scared him to think that this might be the last time he sees his baby, Mathivizhiyan.


"As much as it hurt me to leave, I have no other option. This is my only chance to save my baby. I'm down to my last rupee now, and my son needs an urgent heart surgery. Everything that I borrowed has now been spent on his treatment so far. I worry that by the time I manage to get any help, it will be too late…" – Muthuselvam, father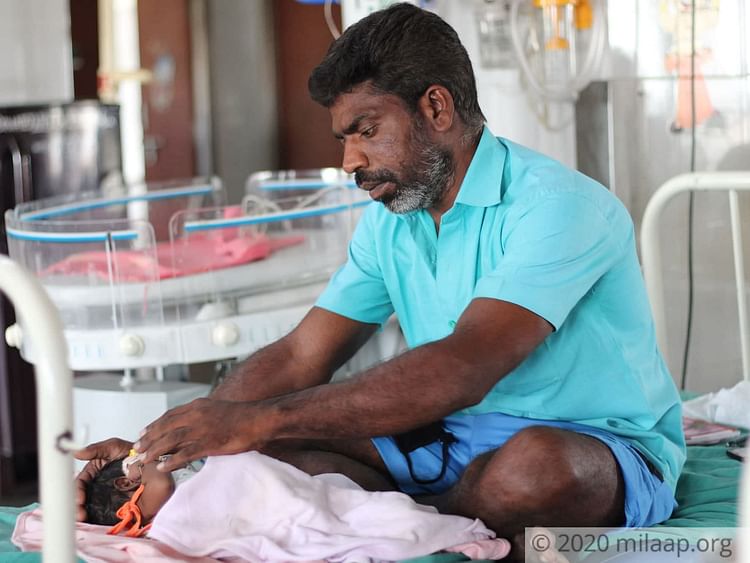 Today, Muthuselvam is still struggling to find help to afford his baby's surgery. Sivaranjani sits in the ICU, worrying and waiting. Baby Mathivizhiyan is running out of time.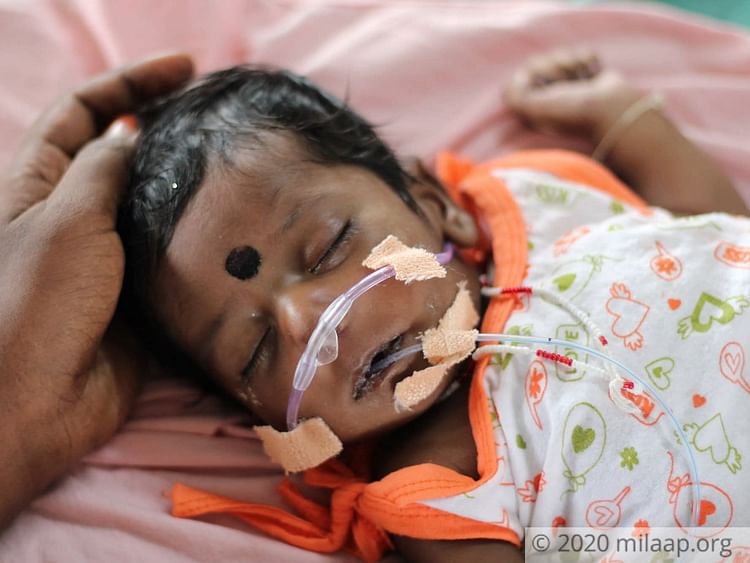 I never thought that one day I would drive my own son to the hospital
Muthuselvam still remembers the day they were told about their baby's heart disease. The doctors had asked the worried parents to take him to a bigger hospital in Chennai – only a surgery could save him. Muthuselvam immediately rented a car and they drove from their home in Kallakurichi to Chennai.


"He hadn't been feeding much and was a little breathless, but we never thought it would be because of a hole in his heart! He was just 2-months-old when we found out. Who ever thinks their newborn could have a life-threatening disease? But we wasted no time. I'm a driver, and I've taken many people to work or other places. I never thought I would be driving my own son to the hospital one day." – Muthuselvam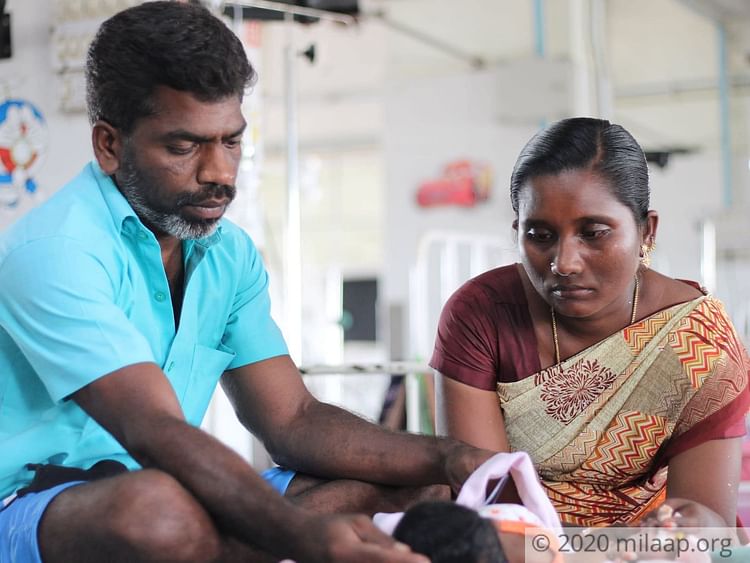 The surgery can't be delayed any further
In these 15 days, Sivaranjani and Muthuselvam have spent sleepless nights in the hospital. On some days they haven't eaten at all. Their 6-year-old son is back in their village and he calls them every day asking when they're coming home with his brother.


"What do I tell him? We can't go home without getting his surgery. My husband has worked hard all these years for us, but now the 200-300 he used to earn on a daily basis is also gone. There's no work. We spent 8000 on just renting the car to bring our baby here, you can imagine how difficult that is for people like us. I don't care about eating or sleeping... we just can't delay our son's surgery any longer. Please help us." – Sivaranjani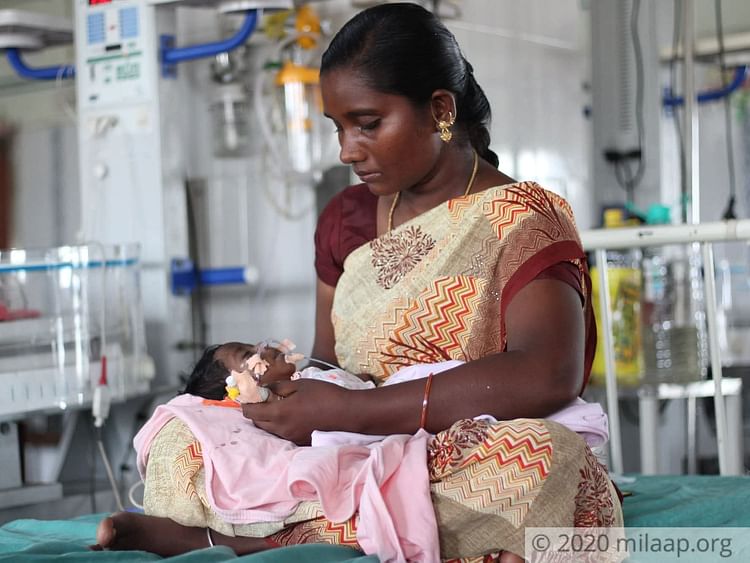 He's just 3-months-old and he's in a world of pain. Baby Mathivizhiyan needs your help to get the surgery in time and survive. Click here to contribute.