"When his father would return home after a long day at work, Krish would sit beside him, take his hand and say, 'Don't worry Papa, I will study well and become an officer soon. You will never have to worry about anything again.' My bright little boy was hopping on his feet and dancing around the house just the other day, and now they tell me he has such a dangerous disease. I can't lose my little boy; I can't lose my Krish. I can't live without him!"


- Gagan Devi, mother, breaking down in tears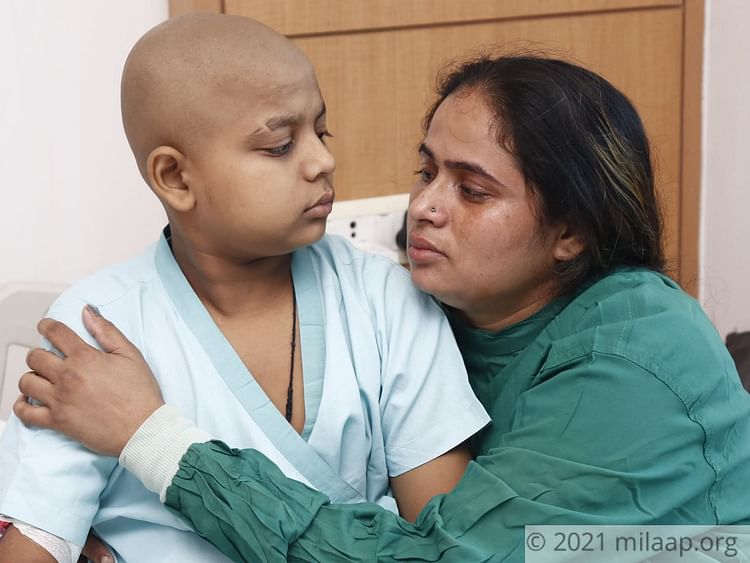 His leg swelled up and it was difficult for him to even stand up
About 3 months ago, 11-year-old Krish started to have intense aches in his leg. It was sudden and his parents just assumed that it was an ordinary cramp or catch. But the pain persisted even days later, and slowly Krish's leg started to swell up. Standing up on his feet seemed to become impossible for him.


"For a whole month we shuffled from one doctor to another. Neither did the prescribed medicines work, and nor did the x-rays detect anything. Finally an orthopedic surgeon recommended we get an MRI scan, and from the results he suspected it to be cancer. I remember feeling like the breath was knocked right out of me, on hearing the doctor's words.." - Ghanshyam, father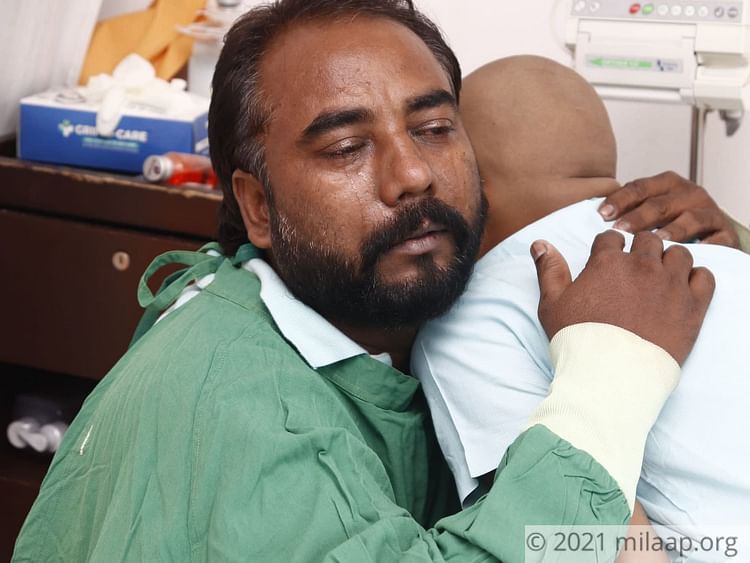 The doctor pointed out a small lump that had grown in Krish's leg and recommended he get a biopsy and CT scan done to determine the cause. At a bigger hospital, they learned that Krish has

Osteosarcoma

, a type of cancer that begins in the cells that form bones.
The treatment has had adverse effects on his body
Krish has been undergoing chemotherapy for over 2 months now, but things don't seem to be easing up for him. The treatment is taking a toll on his little body, and the swelling in his leg still persists. His appetite has decreased, resulting in weight loss. He often feels dizzy and weak, and his hair has fallen out as well.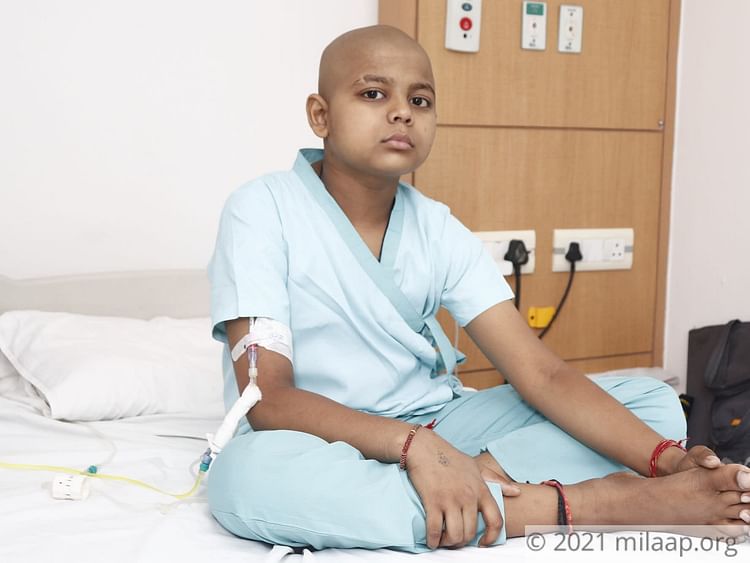 "He can barely even utter a word with how weak he has gotten. But it is the sight of him without his hair that really breaks my heart. He tries to reassure me that it will grow back when he gets better. But I dread even thinking about what will happen if I am unable to afford his treatment.." - Ghanshyam
Only a poor labourer, his son's treatment is beyond his means
Following his chemotherapy, Krish will need to undergo a surgery and the whole treatment will cost Ghanshyam, a daily-wager, INR 20 lakh rupees, an amount that is far beyond his reach. With a monthly income of INR 10,000 to INR 12,000, he is barely able to make ends meet for his family of 5. He's spent everything he had, and even borrowed from people to start Krish's treatment, but he can no longer afford to continue. Now, he needs your help.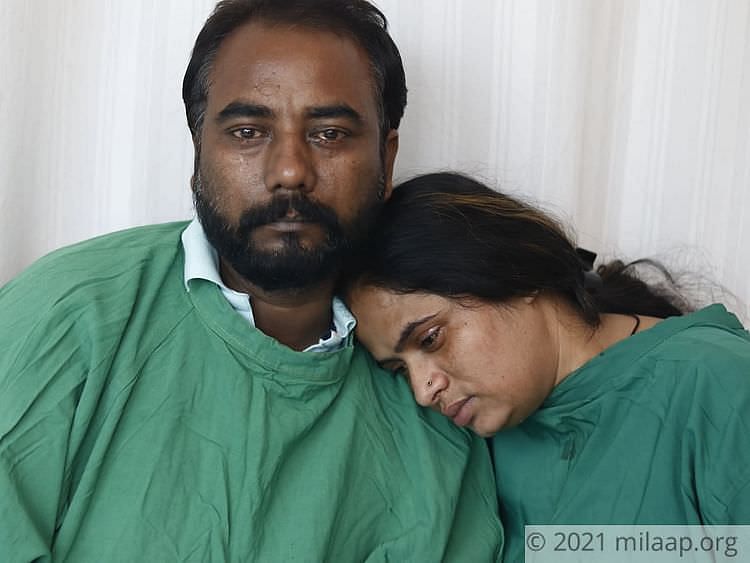 "My wife sits beside our son when he is sleeping and weeps bitterly, and often even passes out beside him from exhaustion. She already struggles with migraines and dizziness and has been on medication for a few years. Yet, no amount of me trying to console her helps. She'll lose herself, if something happens to our son." - Ghanshyam
Ghanshyam and Gagan Devi's only wish is for their son to recover from this dreadful disease and achieve his dreams of being a police officer one day. This can only happen with your contributions that can get him the treatment he needs. Click here to donate.