"My baby is at the hospital and I am here at home. I can't go out because of the coronavirus outbreak... the state borders are sealed and I don't know what to do, I don't know how my baby is...I can't lose him too!" - Umesh, father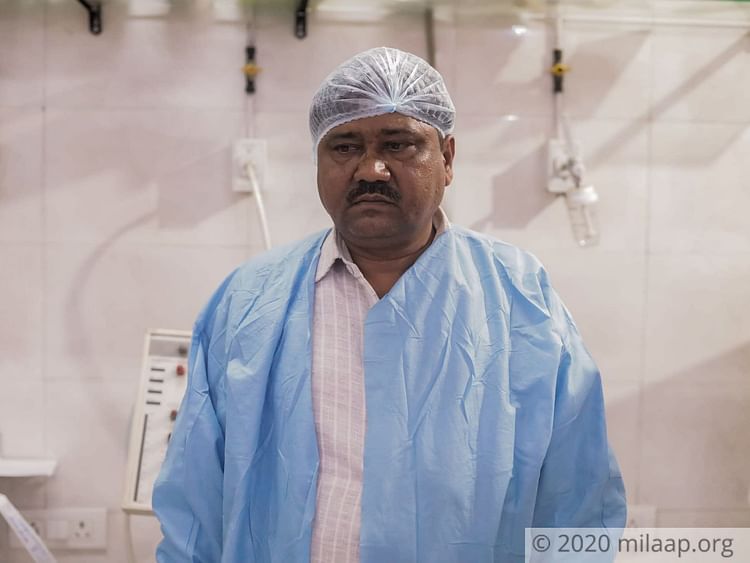 (photo was taken when Umesh was with Dev)



It was two days before Holi, baby Dev's body was burning with fever and he gasped for breath. Umesh rushed him to the nearest hospital and found out that dev has severe pneumonia. The doctors in his home town in Uttar Pradesh suggested shifting him to a better-equipped hospital and so Umesh rented a car and took him to a hospital in Haryana. Since 2 weeks now, Dev has been battling for his life and he needs continuous ventilator support to survive this but his poor father is unable to afford the cost.


"I had no choice but to come back home to see if I could arrange the amount for his treatment...but I failed. For a labourer like me, 5 lakhs is something I will never be able to afford. I wanted to just go back to Dev but all of this happened…I can't be with him."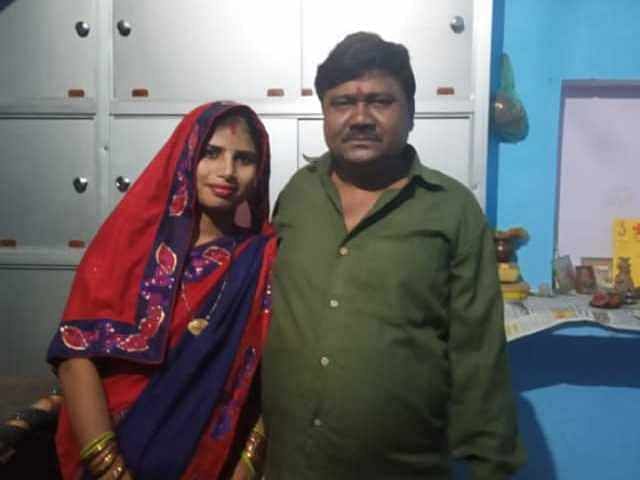 His wife died the day after their baby was born
"It was so sudden. I didn't even get a chance to say goodbye to my wife. She was right there smiling when I saw the baby and the very next moment her health got serious. She just died and now my Dev…"

After the sudden death of his wife 2 months ago, Umesh didn't even have time to grieve. He had to take care of his two children. He worked harder than he used to but nothing could bring back what he lost. His 4-year-old son would ask him about his mother but Umesh had nothing but tears to communicate.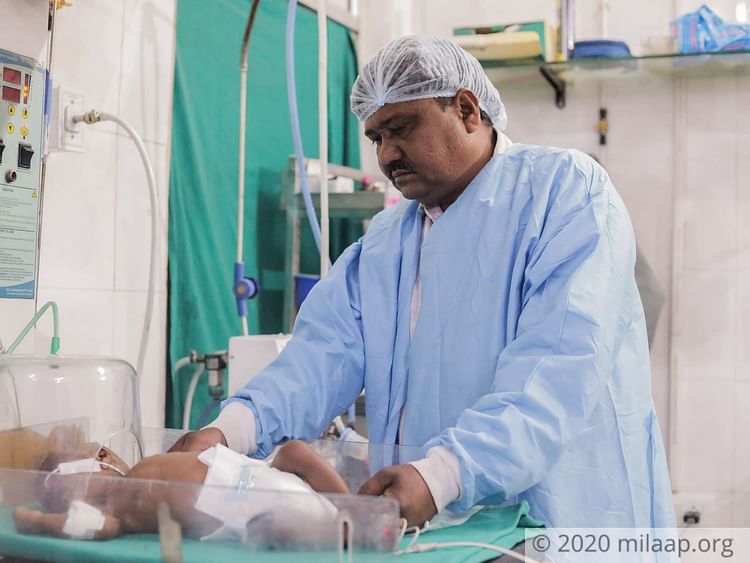 I can't even work, how do I feed my son now?
"I can't even go out to work. The food on our table comes only if I have worked for the day. With my baby at the hospital and elder son hungry at home… I feel so helpless and angry. Why is life being cruel to us?"

Umesh works as a daily wage labourer. It has already been tough on him to afford the treatment and with the coronavirus outbreak, it is impossible for him to even get those few hundreds that he earned. He sits helplessly at home, watching his children suffer.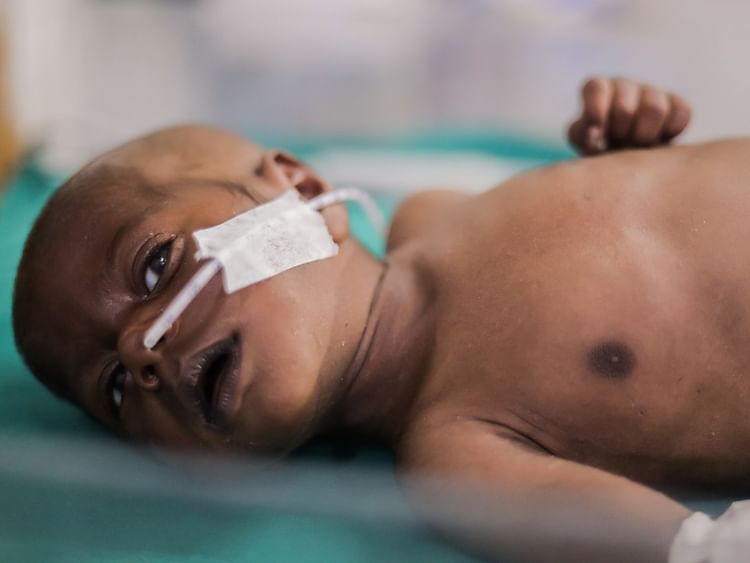 Only you can help this father save his baby now
Baby Dev needs to stay in the ICU for at least 3 weeks now. Without support, Umesh will lose his son too. Your contribution can save Dev.

Click here to donate.