It was the night of 25th March and barring a few essential services, the country was shutting down in its fight against the coronavirus. 21-year-old Manjunath was scared, the fear was no longer limited to the TV screens and newspapers. He decided to leave for his home in Chittur. He and his cousin got on their motorcycle and were on their way there when they met with a tragic accident.

"Their bike hit a pothole on the road and both of them fell off. Manju hit the divider and suffered a severe head injury, our cousin broke his arm. Passers-by were kind enough to rush them to the nearest hospital and then contact me," - Doraswamy, elder brother, replays the incidents of the night as if he were there.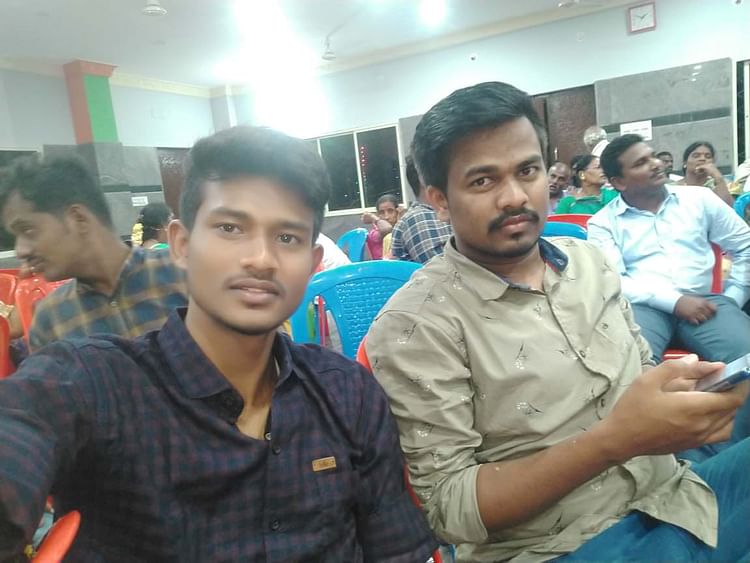 Manjunath with his brother, Doraswamy


His tears have dried up, he is shuttling between work and the hospital constantly. He doesn't spare more than a few minutes looking at Manjunath. He is scared he will be forced to think of the worst case scenario - that he might fail to save his little brother's life.
I want to grow up to be like you - Manjunath always told his brother
Born into a family of farmers, he had grown up seeing his elder brother helping his parents. He too wanted to grow up to be like his brother, Doraswamy, who was working in a private firm. So after he finished his graduation, he came to Bangalore and started working on a contract basis.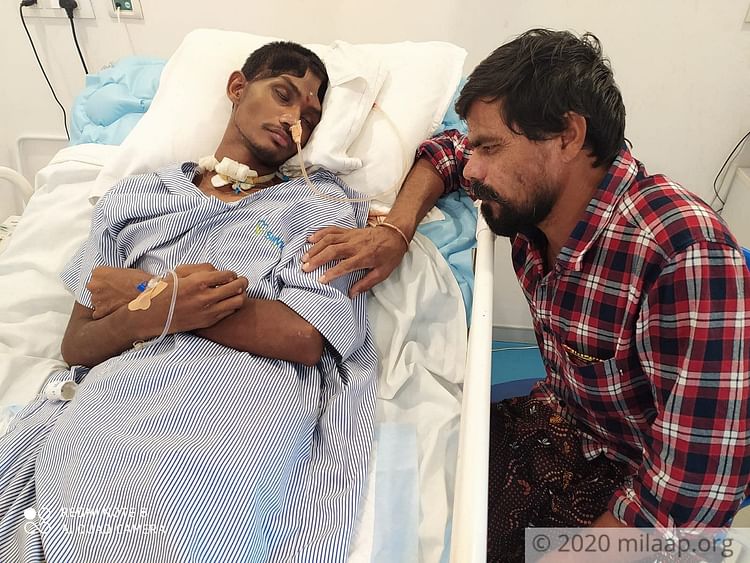 Muniratnam, their father
"We were so proud of both our sons, we felt so blessed. But now this! It feels like God is testing us. Not one day passes when we don't shed tears and pray to the Almighty to cure my son," - Muniratnam.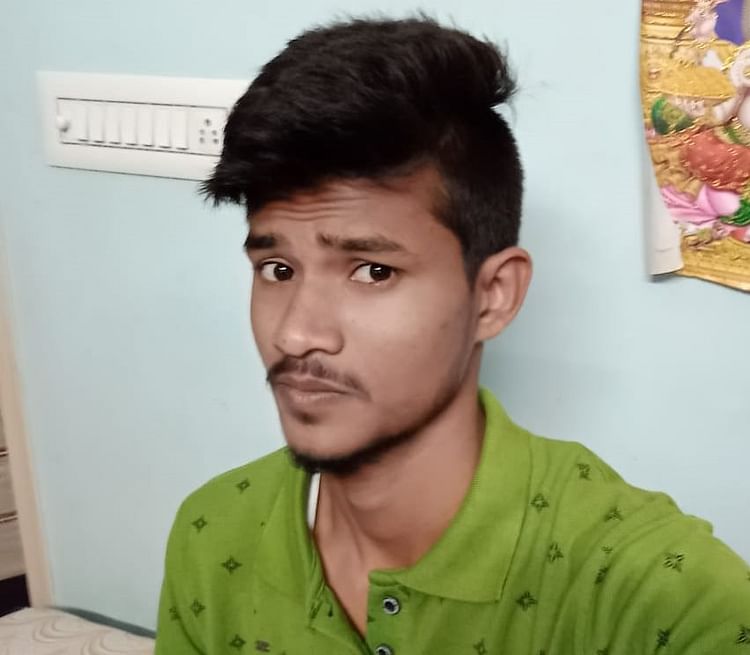 Doraswamy didn't inform his parents right away when he heard of Manjunath's accident, wanting to spare them unnecessary pain. It was only when the doctor said that his brother would need a brain surgery and a month-long ICU stay that he told his parents, Muniratnam and Bujji, to come to Bangalore. If the worst came to worst, he was scared they might not get the chance to say goodbye to Manju.
He still can't recognise his brother, nor his parents…
Manjunath's surgery is over and he is out of the ICU after almost a month. He is slowly opening his eyes but he still can't recognise his parents, his brother. He needs continued treatment and strict medical observation but that would cost them over 15 lakhs.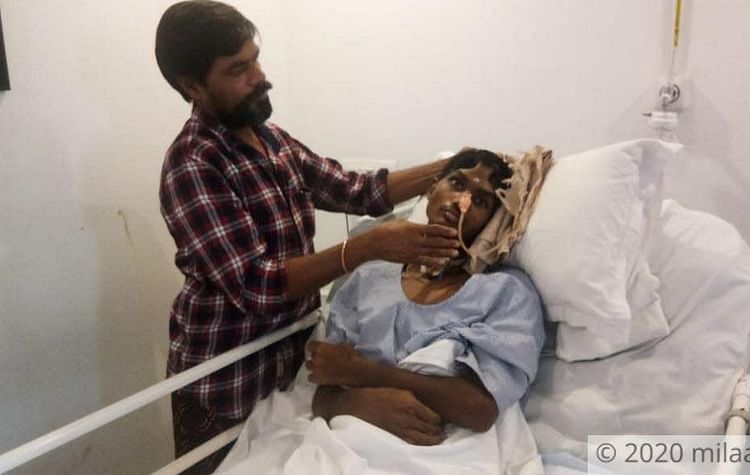 "In these last few months we have spent over 16 lakhs but his treatment isn't over. I want to see him like before - happy and always full of life. But that won't be possible unless we can afford his treatment. We have borrowed so much from our relatives and friends but now it's beyond our capabilities," - Doraswamy, brother.
Now, only you can help this family in need, and save 21-year-old Manjunath from an untimely death.