Everyone at home relies on Manjula. She is the pillar of strength for the entire family. She wanted the best for her children and tried to make sure they never fell short of anything. Whether it was working on the farm or helping her children with big life decisions, she managed it all. She's their Superwoman. But everything changed one day.
"My mother was complaining of a severe headache since 2 days but was reluctant to go to a doctor. She said she would be fine but the very next day itself, she just fainted all of a sudden, right in front of me. She hasn't been the same ever since.

"

- Ranjit, son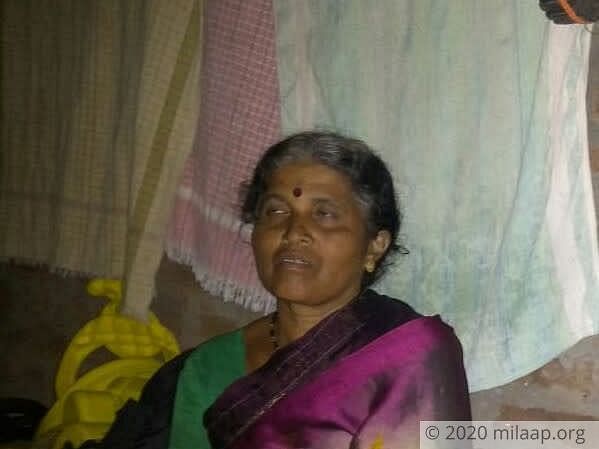 This poor mother is paralyzed, all she can do is open her eyes
Initially, Manjula was said to have high blood pressure and that there was nothing to worry about. But her health kept getting worse and soon she was diagnosed with a Brain Aneurysm, a bulge or ballooning in a blood vessel in the brain that can leak or rupture, causing bleeding into the brain that can quickly become life-threatening and requires prompt medical treatment.

Unfortunately, Manjula has already suffered from the rupture which has caused severe internal bleeding. The poor mother is now paralyzed, unable to move or even speak. The only thing that she is able to do now is open and close her eyes.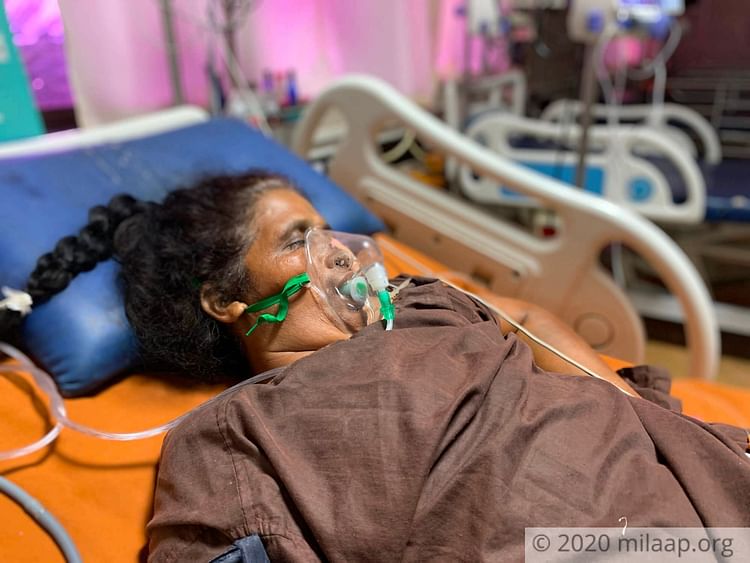 I can't help my mother when she needs me the most
"I don't even know if she can hear us. She is not responding at all and it's scary. The last thing she said to me was that she would be fine and I want that to be true. I don't want to lose her. My parents have left no stone unturned to give me a good future but now, when my mother needs me the most, I am unable to do anything. I feel so helpless and angry at myself." - Ranjit

Manjula needs urgent surgery to survive but the poor family cannot afford the treatment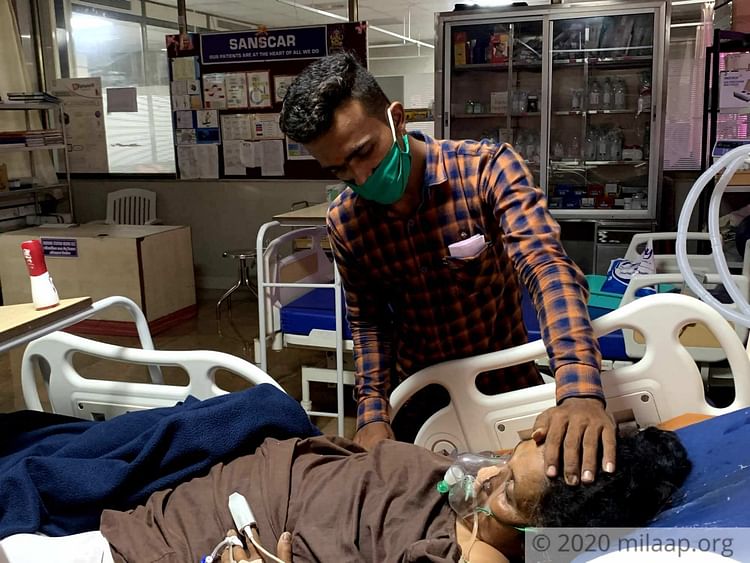 Time is running out, she needs the surgery soon
" We are just small farmers, we only earn enough to fulfill our basic necessities and Ranjit, he just completed his education and has not found a job yet. We never thought we would have to face such a big problem like this. It is such a huge amount for us, how will we be able to afford it?" - Madhukar, husband

Time is running out for Manjula. The more they delay the surgery, the more complicated it gets. Without the surgery, they can lose her. Only you can help.

Your generous contribution can save this poor mother from the clutches of death. Click here to contribute.