"He was just fine, you know. Just fine. We were all so happy together. Who would have imagined that one day my baby son will be suffering from a heart disease! Now he needs an urgent surgery. That's the only way my son's life can be saved…"- Mangesh, father.

Mangesh and Mayuri are now desperate. They are worried that they will lose their son if they're unable to afford the treatment.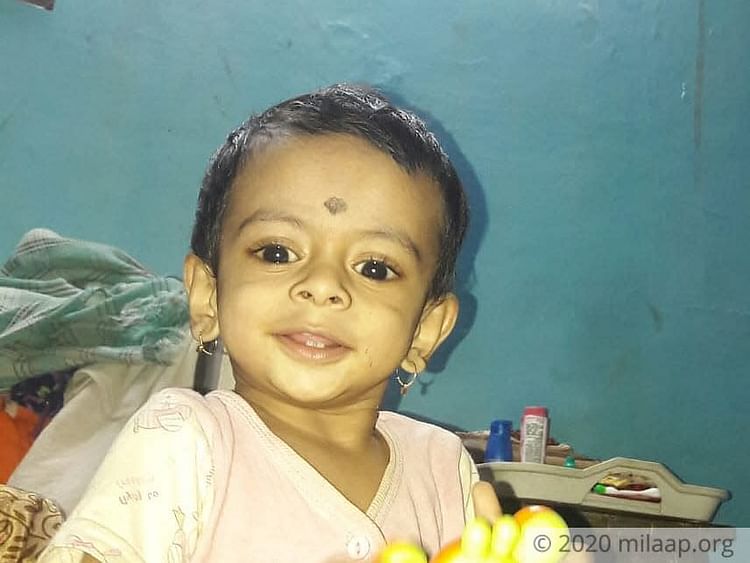 He started getting a cold every 15 days, we soon realised it wasn't normal
Manas was 6 months old when he got the first cold. Mangesh and Mayuri thought it would go away on its own, like every other common cold. But soon it became a routine.

"He started falling sick every 15 days. That couldn't be normal. We took him to so many doctors in our village. But no one could tell us that this was a heart disease," - Mayuri, mother.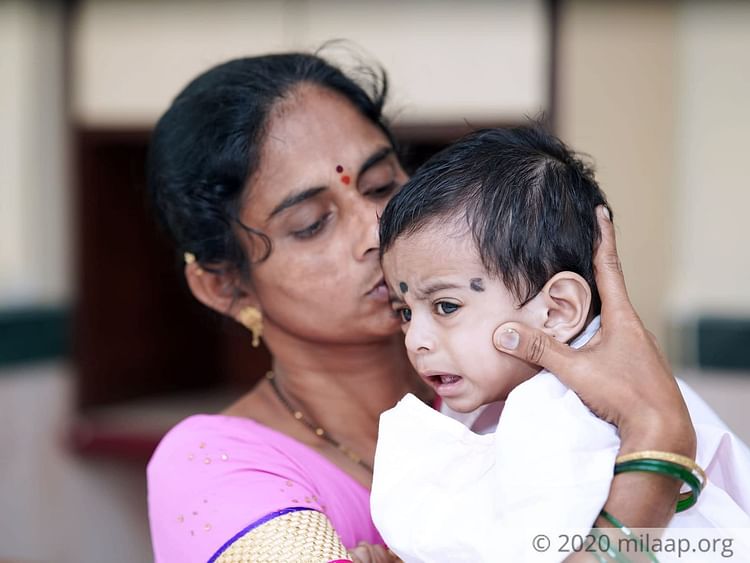 Only last month when they took him to Mumbai, these parents were told that their son has a hole in his heart.
Manas' condition is critical, he doesn't have much time left
Manas is 10 months old now. But he might not live to see his first birthday. He has very less time on his hand, he needs urgent surgery.

"You look at him and you won't understand that he is sick. He laughs and plays like any other kid. But he gets tired in 5 minutes. He starts panting and gasping for breath. He curls up against me. I know he wants me to take away his pain. But I can't. I feel so helpless," - Mayuri, mother.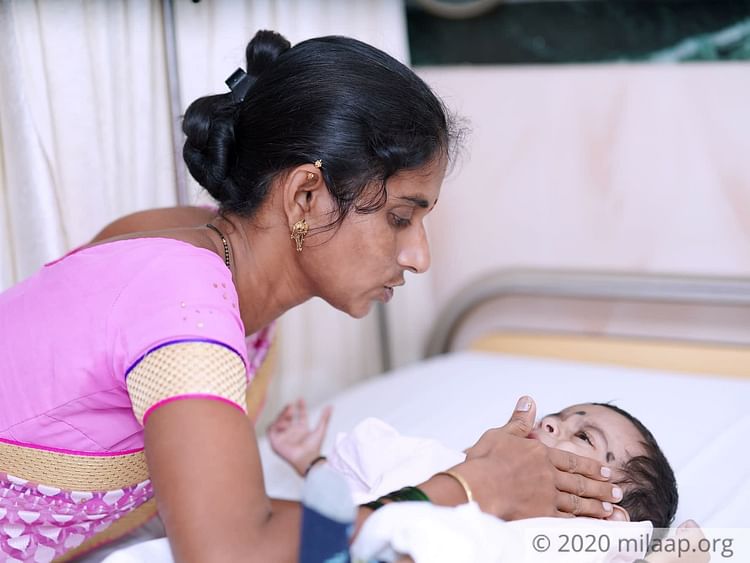 This farmer father has no means to save his son
A poor farmer in Raigarh, Maharashtra, Mangesh has been doing a lot of odd jobs to support his family. But it has never been enough. And now he needs around 3 lakhs for his son's surgery.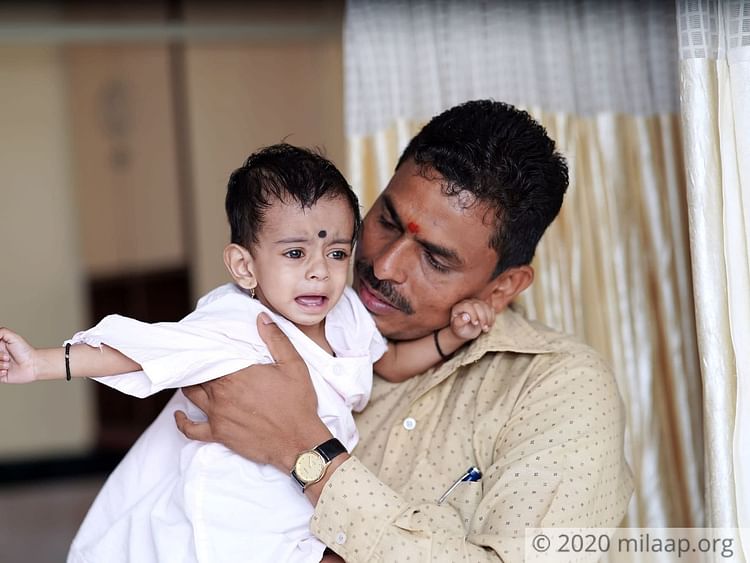 "The bills are piling up and I haven't been able to pay anything. I have never had savings, there is nothing I can sell to get money. Now my only hope is on you. Please help me save my son," - Mangesh.
Even the smallest contribution will make a difference in their life